Getting your kids to sit still during family photos is an art form that most parents never master. Fortunately for us, we get to see their failed attempts at heartwarming memories in this gallery of photo shoots totally and completely ruined by kids who just had to have their own way.
1. The sign says "joy."
Their faces say "whatever the opposite of 'joy' is." Oh yeah, that would be sadness. They're sad.
2. That was unexpected!
I guess there is something worse than having your baby cry during a photo shoot. Not only did this kid puke, but look at how happy he/she is at the work they did!
3. Sure, the parents look happy at the news.
But look at the girl holding the sign. She looks totally and completely over it. She knows that three's the magic number and the family should stop there.
4. Inverted child!
This clearly wasn't a formal shoot or anything, but maybe you could Photoshop that kid to be facing the right way? Also, get a little closer together, guys. You look like strangers!
5. Three types of kids in this vintage photo.
You've got Angry Kid, Crying Kid, and Nose-Picking Kid. I'm not sure which one I would pick if I had to. They all look problematic in their own special way.
6. Karate Kid strikes again!
Nothing screams "family dinner" like a seven-year-old in a karate outfit showing off his moves in a wood-paneled restaurant. Enjoy your meal, folks.
7. A special mother-son moment!
I think that's a son. It could be a girl. It's hard to tell with newborns. Maybe Mom should have waited a few weeks before scheduling these photos.
8. A familiar feeling, no doubt.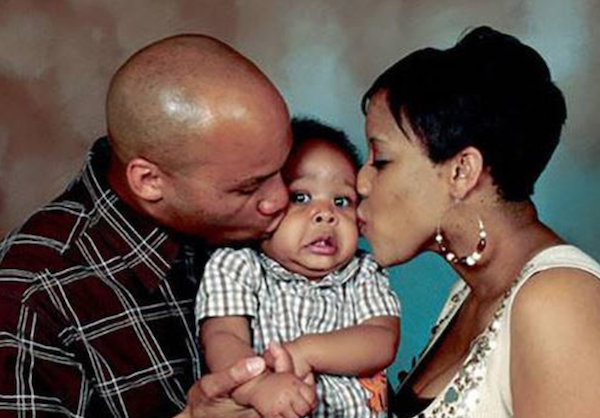 As a kid, family photos are a) awful, and b) make no sense. Why would anyone subject themselves to this AND pay money for the hassle? This kid clearly objects.
9. Again, three kids with three very different expressions.
I sorta feel bad for these parents. Not only are these kids expressive, but it's clear they're not ashamed to share their emotions even if no one asked to see them.
10. Unruly kids in photos transcend cultures.

Even in Japan, a country built on quiet respect, kids play by their own rules. I wonder if the parents are keeping straight faces for decorum or if it's because they're going to kill him.

11. There's one explanation I can think of here.
Maybe these aren't the kids' real relatives? I mean, kids are so awful during photo sessions that you could take kidnapped children in for an appointment and they wouldn't be any worse to deal with.
12. What's wrong with this picture?
As you can see, none of them feel TOO bad about this. I guess it's just an understanding family…that will never, ever be able to potty train their kids.
13. The older kid gets it.
You don't have to reach middle age to realize you don't need to sweat the small stuff. Sometimes, the easiest solution is to just grin and bear it.
14. Well, what did you expect when you put lipstick on the boy?
Look at him. He's clearly deranged. And why on Earth would anyone have a knife on hand for a picture? Even if it's just a casual one inside the house…weird.
15. As weird as all of this is, there's something front-and-center that's far weirder.
Why is there a couch in the woods? And not like a folksy, plaid one, but a black leather 
Miami Vice
-style number? That's the weirdest thing about this photo.
16. Sent to timeout.
I guess if you want to get a picture that really captures what the family dynamic is like, then this is pretty spot-on. I wonder if he did anything to earn that sentence or if it's just for the sake of the pic.
17. Choking, crying, and taunting.
This photo really shows off a good percentage of what it's like to be a parent of four rambunctious kids.
18. Caution: Falling child
It's not often that family photo captures a true disaster as it unfolds, but let's hope this poor kid didn't really tumble off a bridge. Because…things don't look good for her in this pic.
19. Wrestling the children into frame.
It looks like the mom got dealt a better hand with the two obedient kids, doesn't it?
20. Game over, man.
Sure, it's always the kids that are lying down, but I'm sure the parents feel like collapsing as well. At least they got some funny pics out of the experience!
Bonus
Dominique Davis is a mom with style.
The blogger, Instagram coach, and mom of two takes adorable matching photos of her family that she shares online.
The idea all started when she noticed that her and her two daughters, Penny and Amelia, all accidentally wore the same outfit one morning.
She posted a photo of the wardrobe mishap online and people liked it so much, she started posting more photos of her and her daughters dressed alike.

She captions the photos with the hashtag #allthatisthree.
The three girls pose in matching outfits and hairstyles and stand in a line by height.
Their matching outfits range from cute casual, to full-on costumes.
They use inspiration from what the girls are doing to choose their latest photoshoot. This 60s-inspired outfit sprang from Penny's love of the Beatles.
Sometimes they use props.
Like this cute pumpkin photoshoot, where Dominique says the pumpkins "imitate their owners"
But sometimes things are little more laid-back.
Like this cozy in-bed scene.
Her girls seem to be up for anything!
Even posing with fake pirate beards.
Sometimes Dominique's partner even gets in on the action.
So. cute.
If this family isn't #goals, I don't know what is.
I've never even said #goals before. I must have been reserving it for this very moment.
Truly the cutest.
Hold onto your ovaries, seriously.
But the family doesn't just do #allthatisthree photos, they do other adorable photoshoots, too.
Could this picnic scene be any more idyllic?! Having serious croissant-envy over here.
Some of Dominique posts are dreamy, unrealistic images.
Like this photo of wine that pours itself. (The first thing I'd ask to learn at Hogwarts, tbh).
Others are images that feel a little more real.
Very, very relatable content.
And some are just funny.
This family is just the cutest family ever in the history of families.
Dominique even has her own website where she writes about beauty, lifestyle, how to use Instagram well, and more.
Here are some more photos of the Davis family, because you know you want to look at them.
Here they are in adorable 80s workout outfits.
Here they are as Mary Poppins.
Look at that little squish face!
Here they are in flower crowns.
Perfection.
Here they have chicken pox.
They even make infectious diseases look cute!
Here they are as swimmers.
Keep in formation, ladies!
They even have the world's cutest pets.
A bunny and a whippet who are friends?! And can ride a bike? (Ok, this one is photoshopped, that dog cannot actually ride a bike, they may be perfect but not that perfect.)
Dominique also makes fun, whimsical scenes from fabric.
Totally cute.
And builds cool scenes for her kids.
Blast off!
But she doesn't pretend like the whole thing is easy. 
Even if sometimes she makes it look that way!
Would your family take cute photos like this?