DNA is weird.
I recently asked Smalljoys to show me just how strong their genes are. So now I present the following people that are both the child AND identical twin of their parent.
1.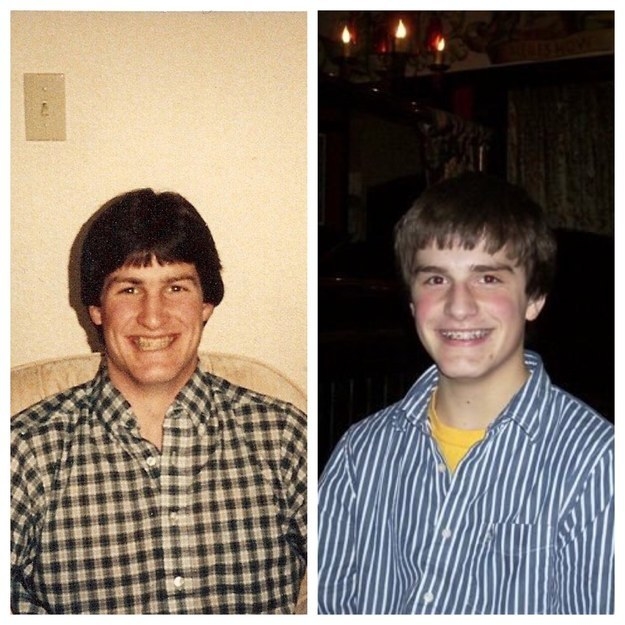 "My dad when he was about 18 and my brother when he was about 14. They act the same, have the same sense of humor, played the same sports, and both chose accounting for their career path."
2.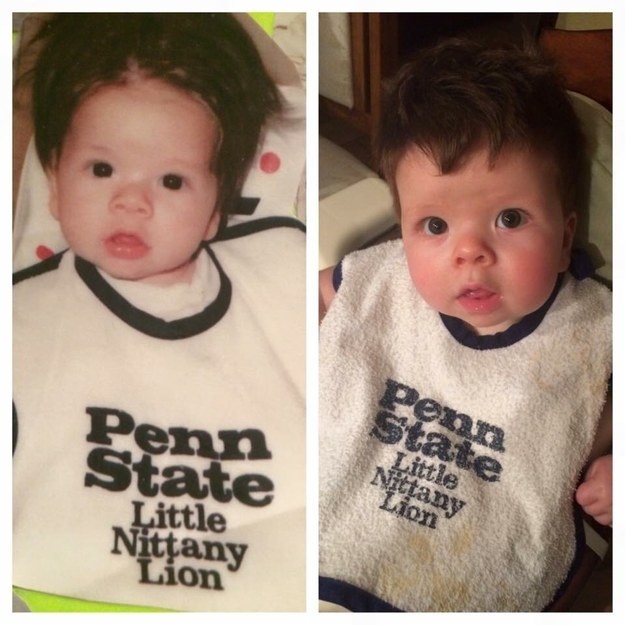 "My husband on the left, our son on the right (around the same age, 7-10 months) the only difference is the state of the bib and hair style!"

3.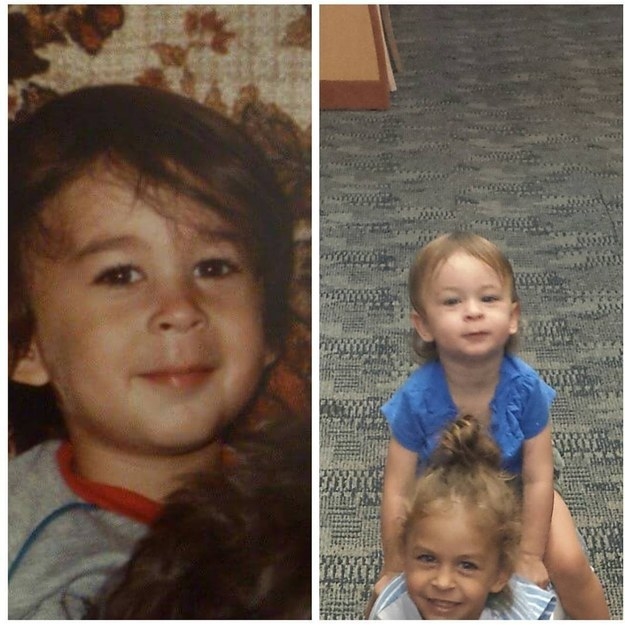 " My husband (left), and our daughter."

4.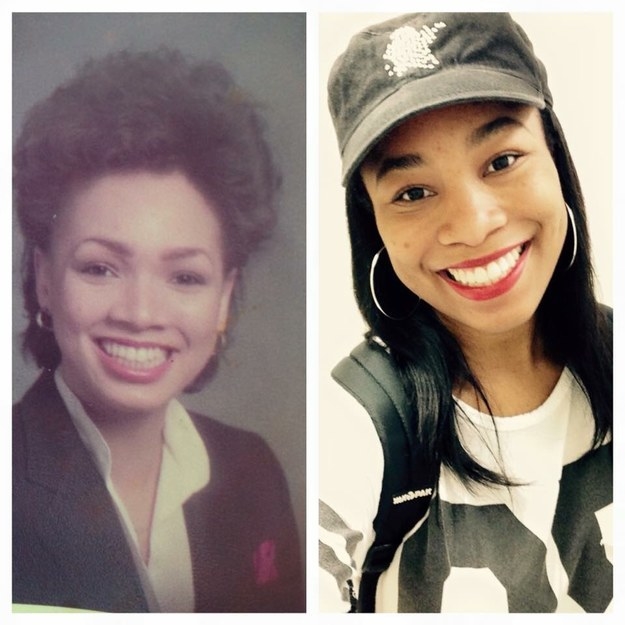 5.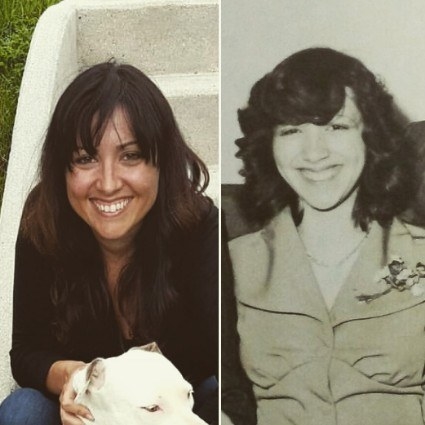 6.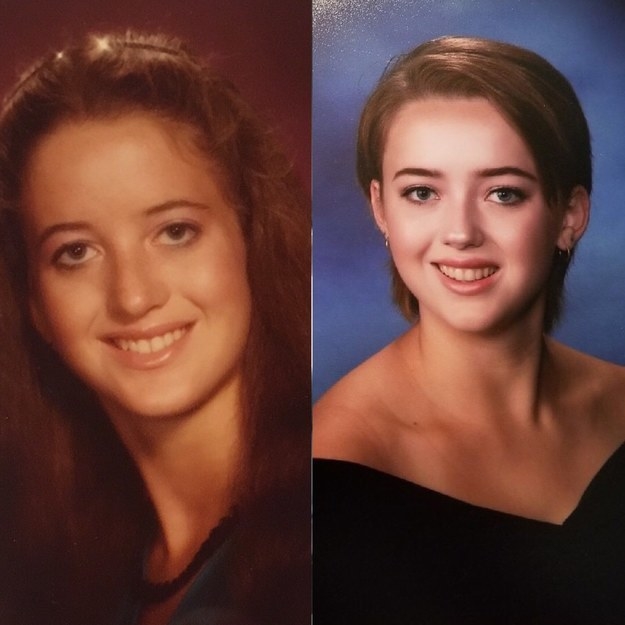 "My mom's senior picture vs mine!"

7.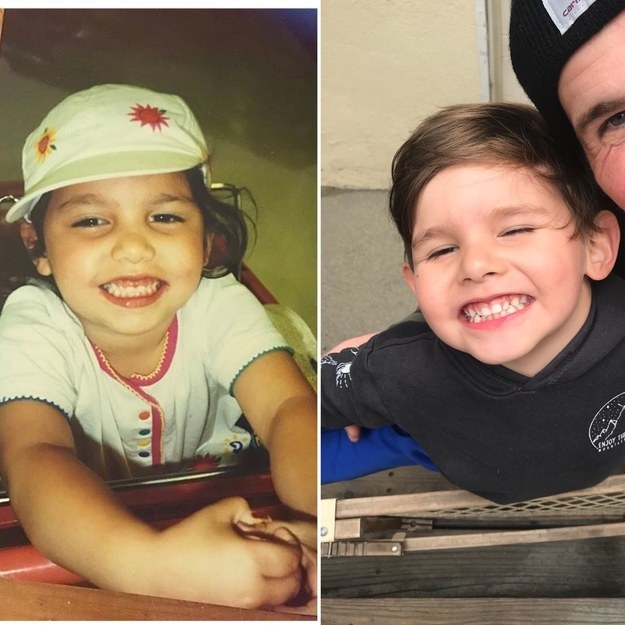 "Me in 1996 and my son 2018"

8.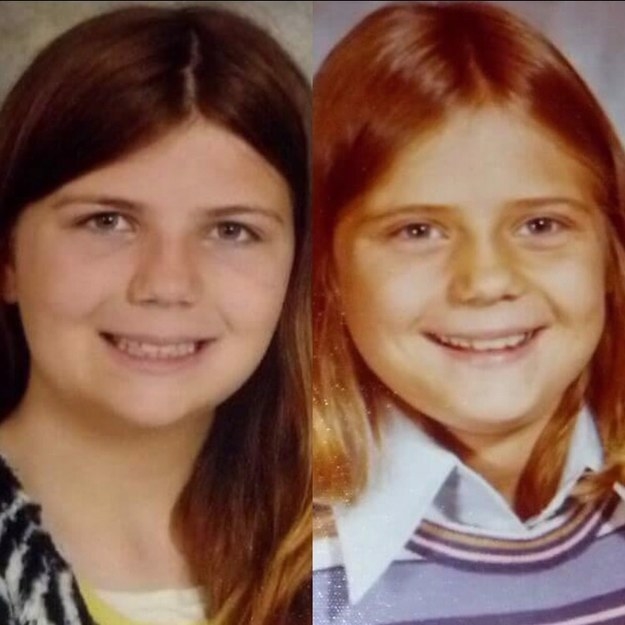 "Me in 5th grade vs my mom in 5th grade!"

9.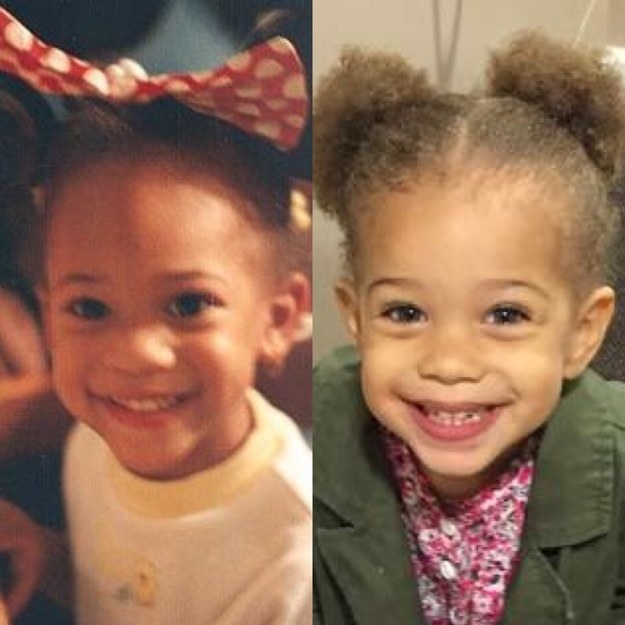 "Me on the left and my daughter, Astrid, on the right. Both at the age of 3."

10.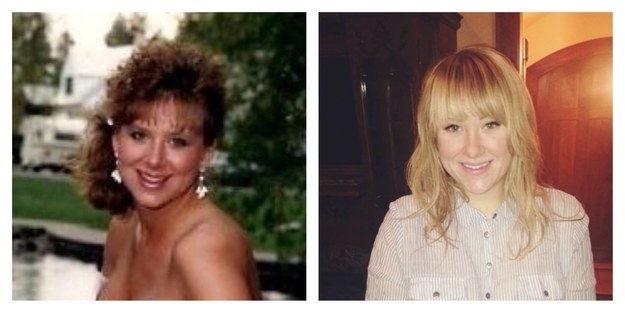 "I always hear how much I look like my mom."
11.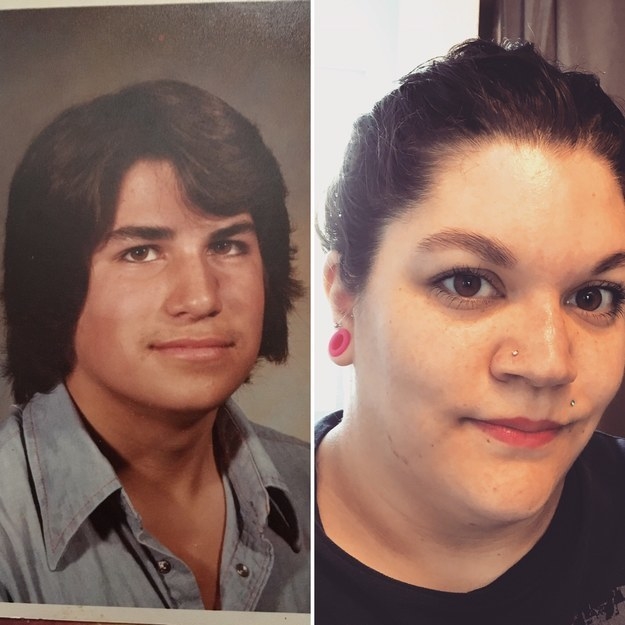 "This is my dad at 16 (1981) and me at 29 (2018) I've been his spitting image since the day I was born, I wish he was here still to take a new picture. If I didn't have my hair pulled up the same cowlick would be visible as well"
12.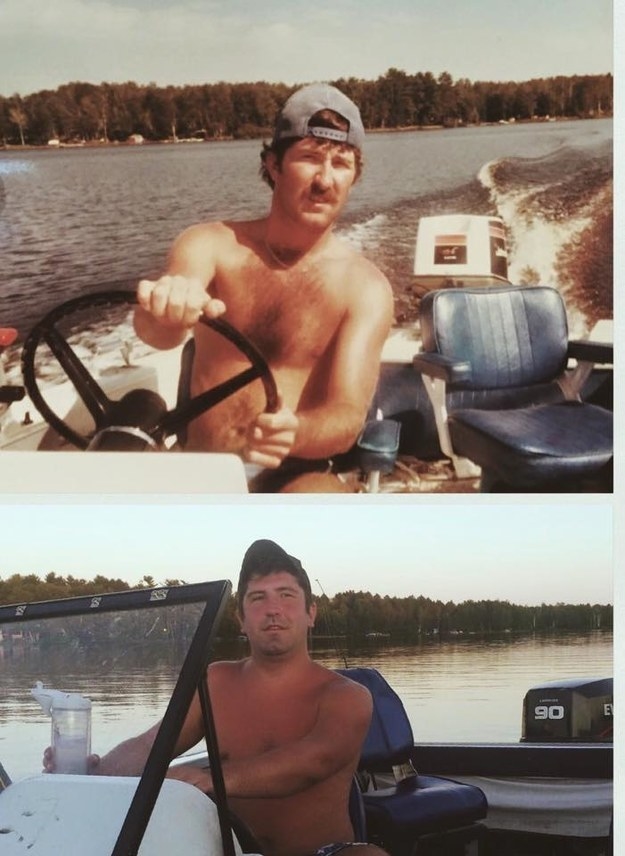 "My Dad and brother! Crazy thing is these pictures weren't even planned. I took the bottom one of my brother and when I was searching for birthday pictures of my dad, I found the top one. (same boat, too!)"
13.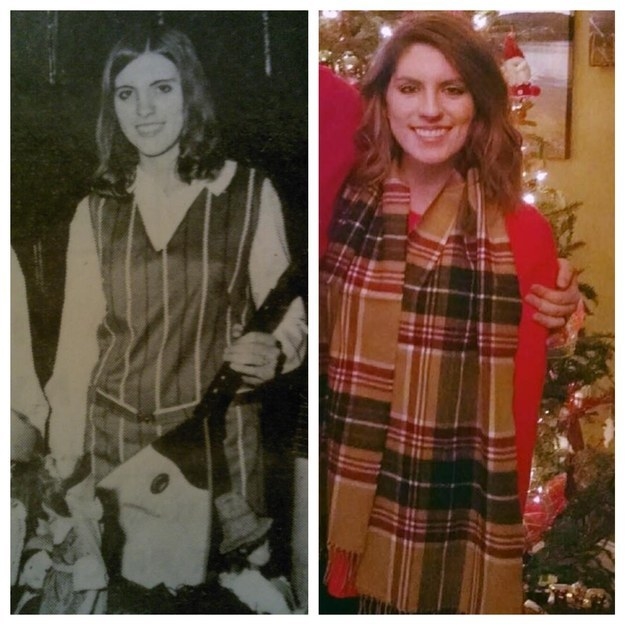 14.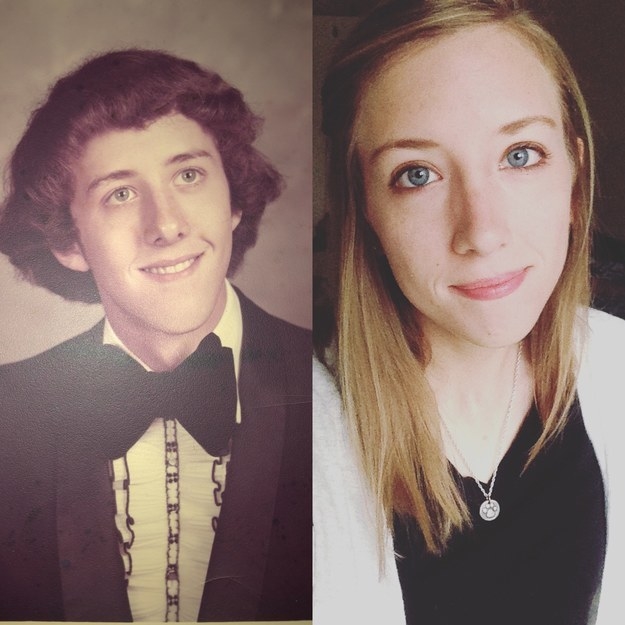 "My dad and I are very similar in appearance and personality. He actually looks a lot like my grandmother when she was young as well."
15.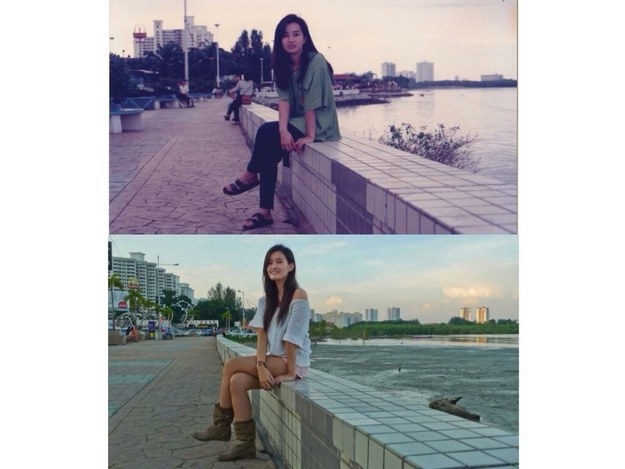 "My mum when she was 27, me when I was 23 at the exact same spot! What do you think??"

16.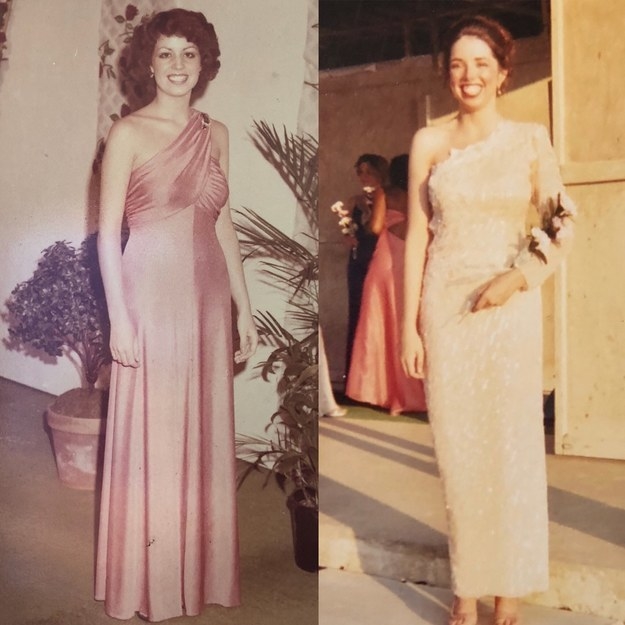 "My mom in 1976 and me 25 years later at the Coles County Pageant"

17.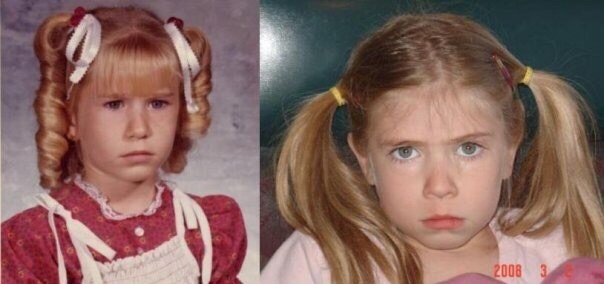 "Me in 1982 and my daughter in 2006!"

18.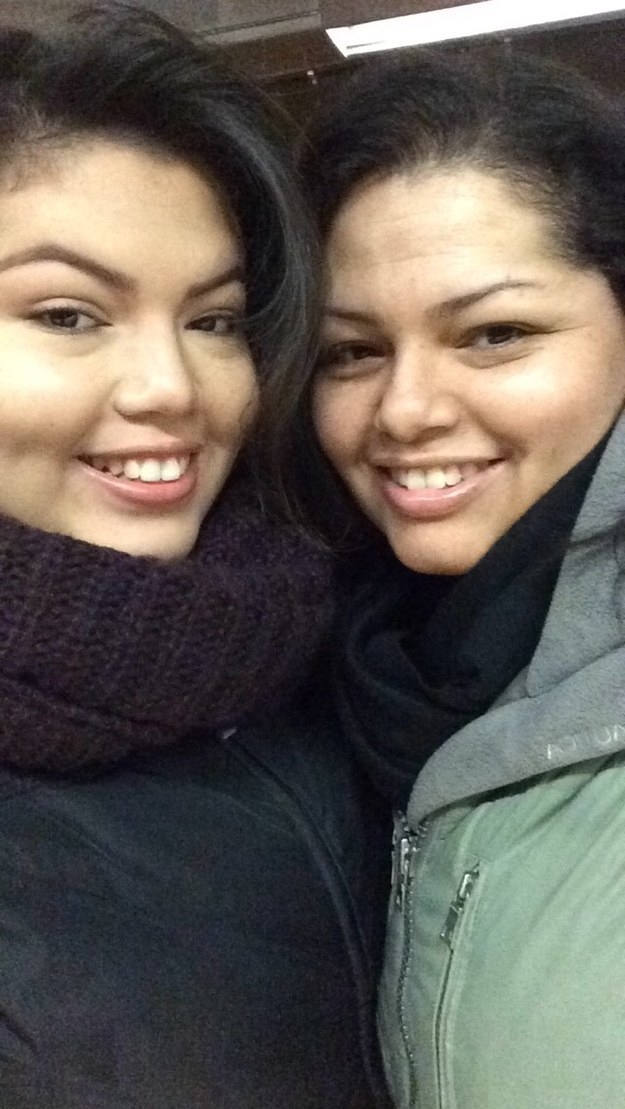 "I'm on the left, mama on the right. People have had whole conversations with me thinking I was her. No lie."

19.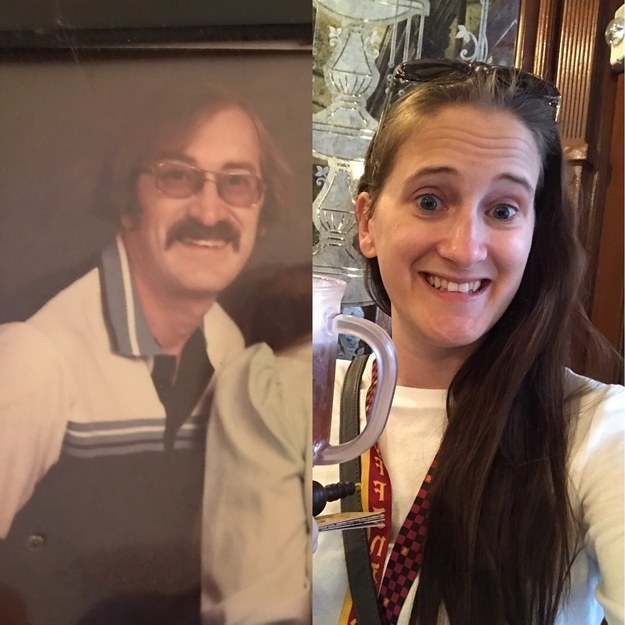 "My dad passed away when I was 14, so I've never stood side by side with him as adult. This is him, at about age 34, and me at 32. My mom always said that I got the "best of both"… but with the exception of the rocking 80s stash (which he proudly rocked until chemo did its thing), I absolutely look like him."
20.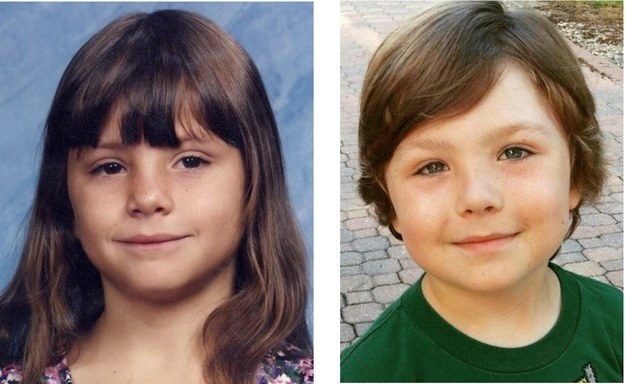 21.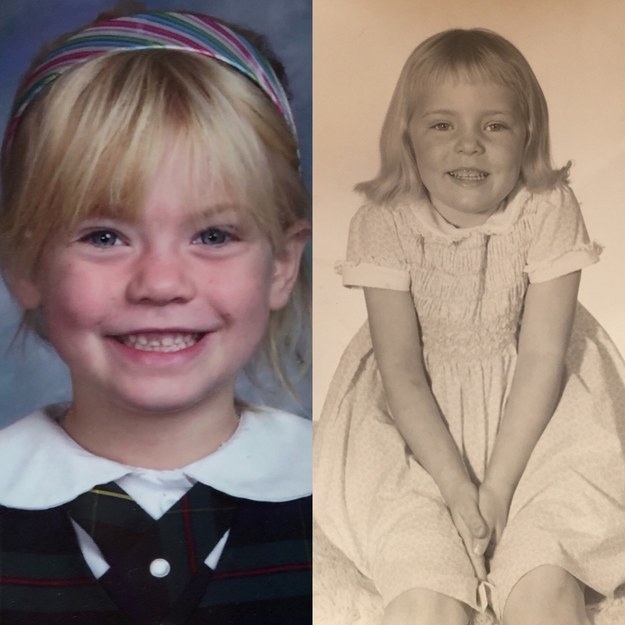 "I'm on the left at 5 years old and my mom is on the right at 5 years old, as well."
22.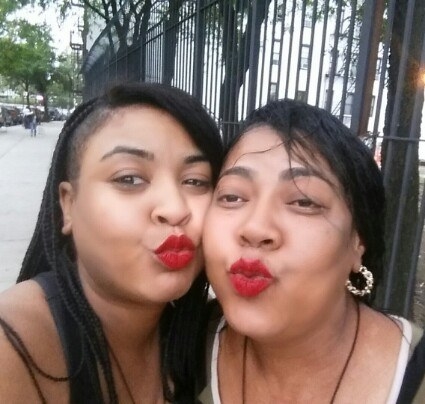 "There's not a day that goes by without someone telling me that I look just like my mom. I'm proud, she's the best and It's good luck to look like your mommy!"
23.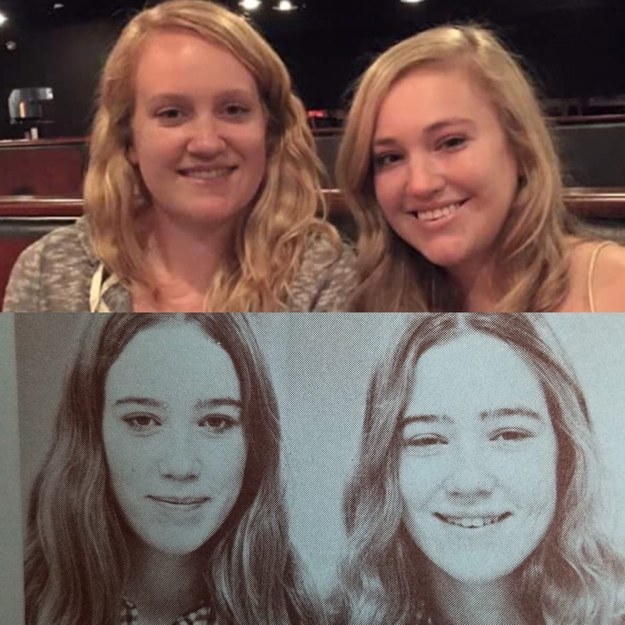 "My mom and aunt who are twins on bottom and my sister and I (2 years apart) on top."
24.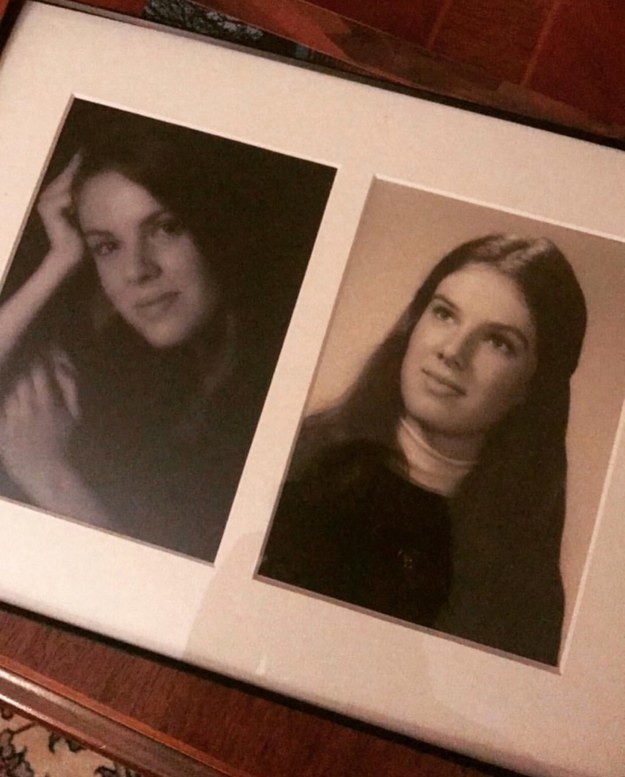 "High school senior photos, me and my mom."

25.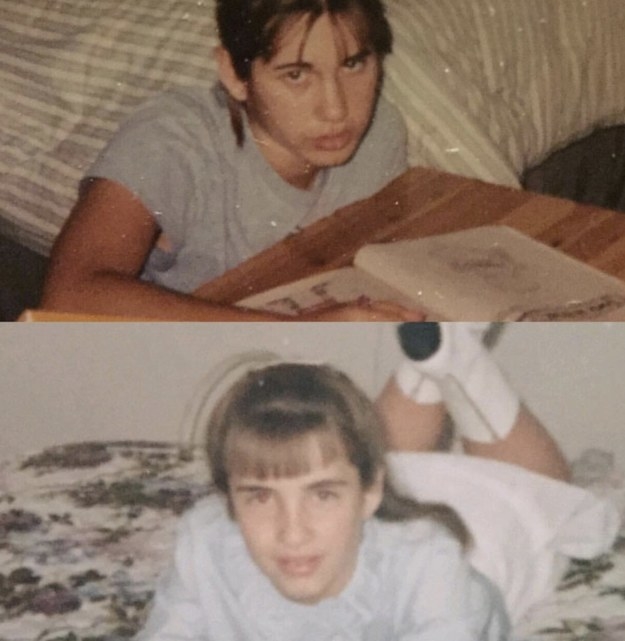 "The top is my sister and the bottom is my mom. Both age 13."
26.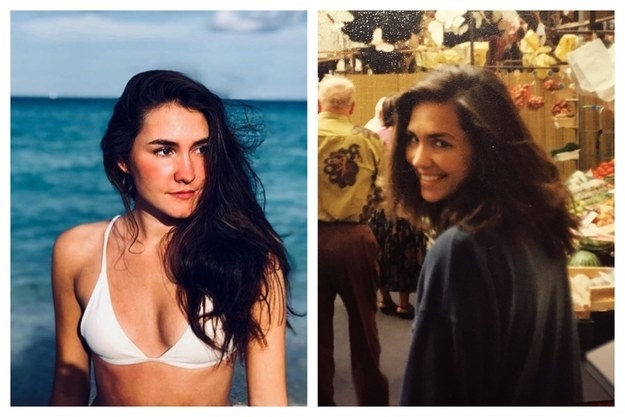 "Me at 23 vs My mom at 23."

27.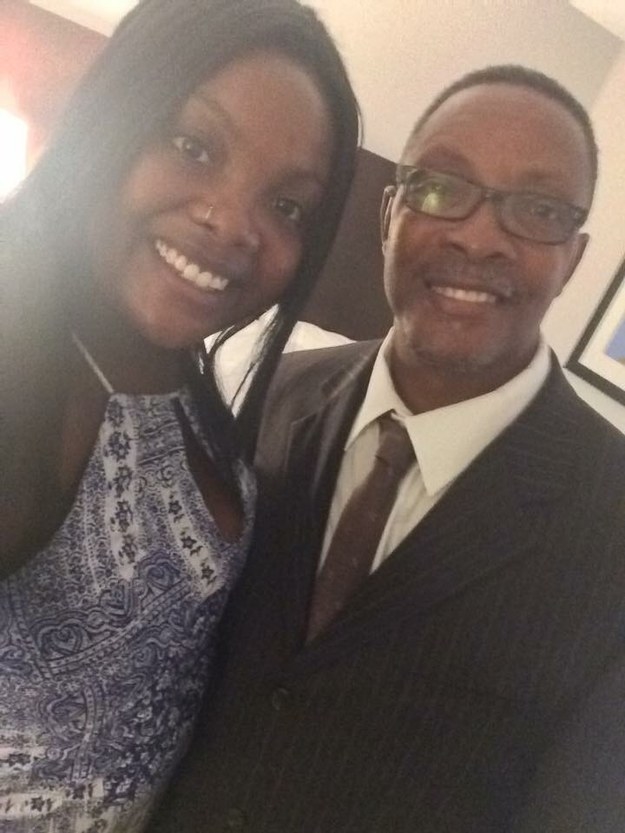 "My dad's side of the family has extremely strong genes. He's one of 16 and let me tell you they all have the same face! When we get together it's hard for anyone to deny our relation to each other!"

28.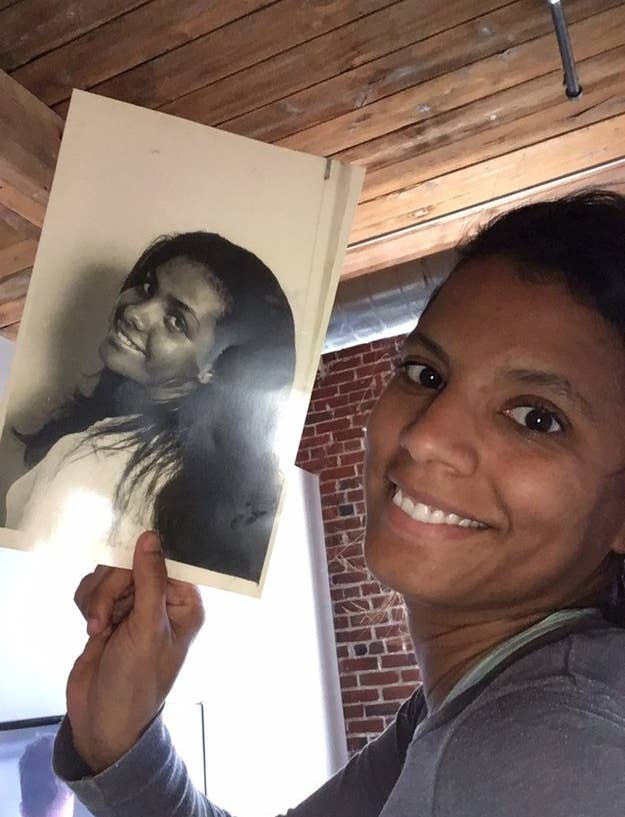 "My mom and me. Sometimes my brothers have a tough time differentiating."

29.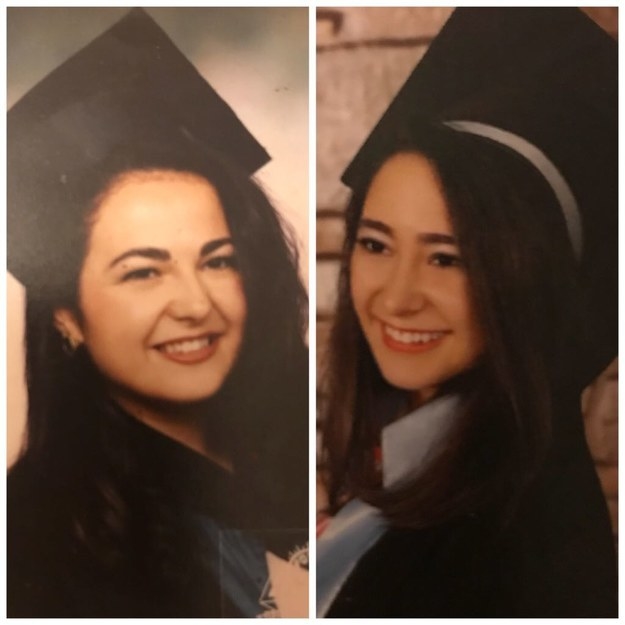 "On the left my mother's high school graduation photo,and on the right mine :)."

30.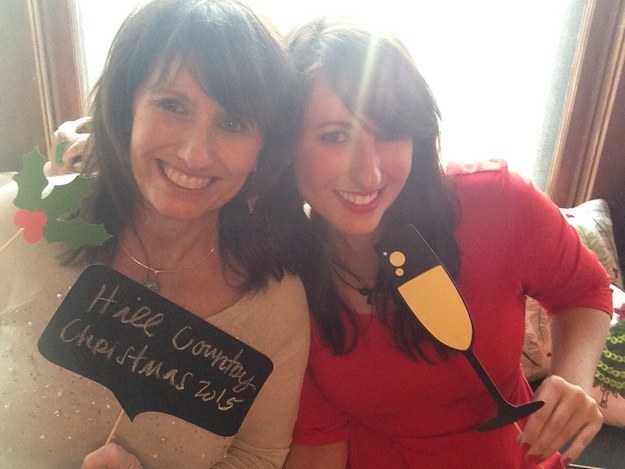 "I literally have her face on my face."

31.
"This is my mom in high school and me just a few weeks ago. we get called sisters pretty much all the time and it's honestly wild looking at her old pics."
32.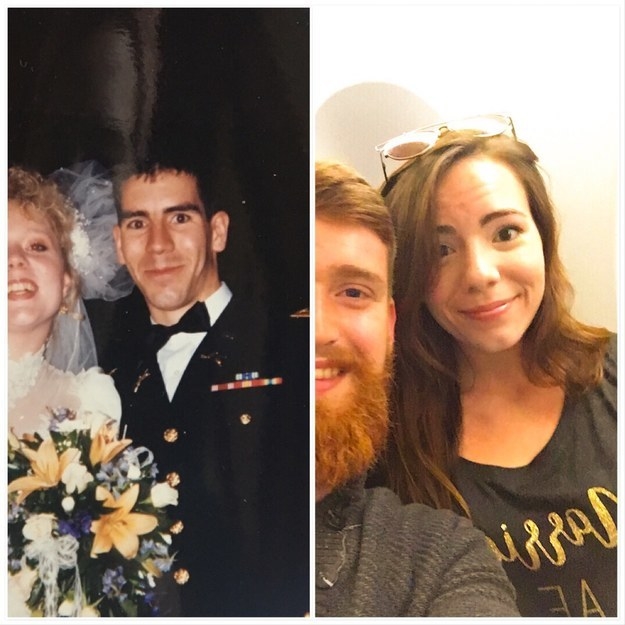 "My whole life I've been told I look exactly like my dad. The left is him at 24 at his wedding to my mom, the right is me at 23 at the start of my honeymoon. Unfortunately I couldn't find the best pictures to illustrate the resemblance, but you can still see it in the eyes/nose/forehead/chin dimple."