Visiting hospital is rarely a fun, it almost means something unfortunate has happened to you, or to your friends and relatives. So whenever we hear something about hospital, it usually reminds us that people get sick and bad things happen to them and let's not forget the emergency situations. However, here we have collected a list of amazing examples to prove that hospital can be a fun place too.
And the people in hospital doesn't always lose their sense of humor. From doctors who prove that laughter is a best medicine to patients are taking trolling into another level.
#1 Saw This Next To The Weighting Scale At The Hospital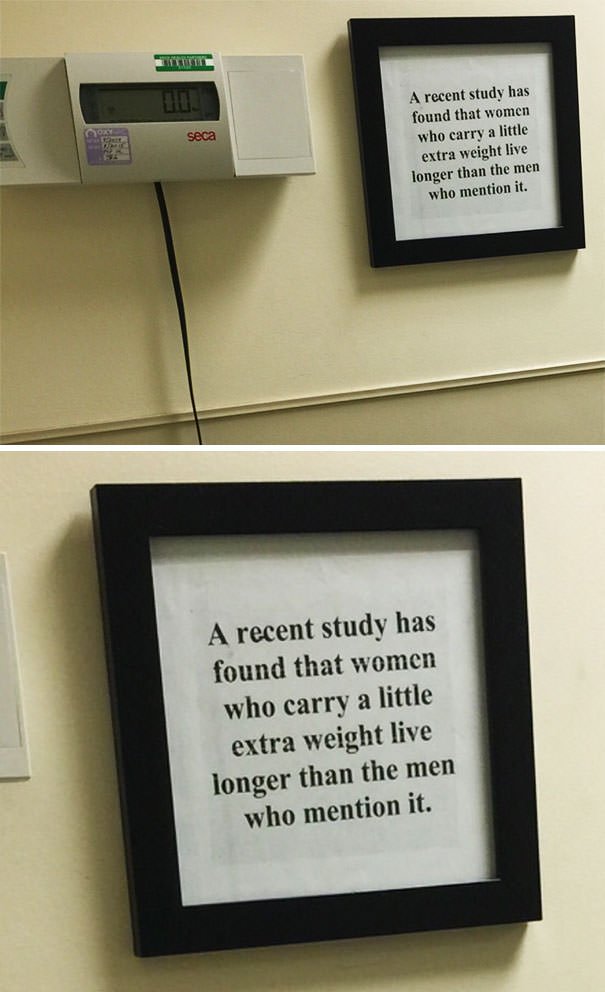 #2 The Definition Of Nurse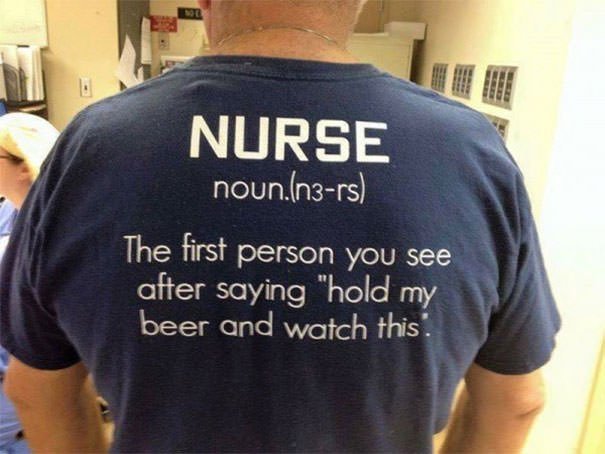 #3 Had My Leg Amputated And My Brother Shows Up To The Hospital Dressed As A Pirate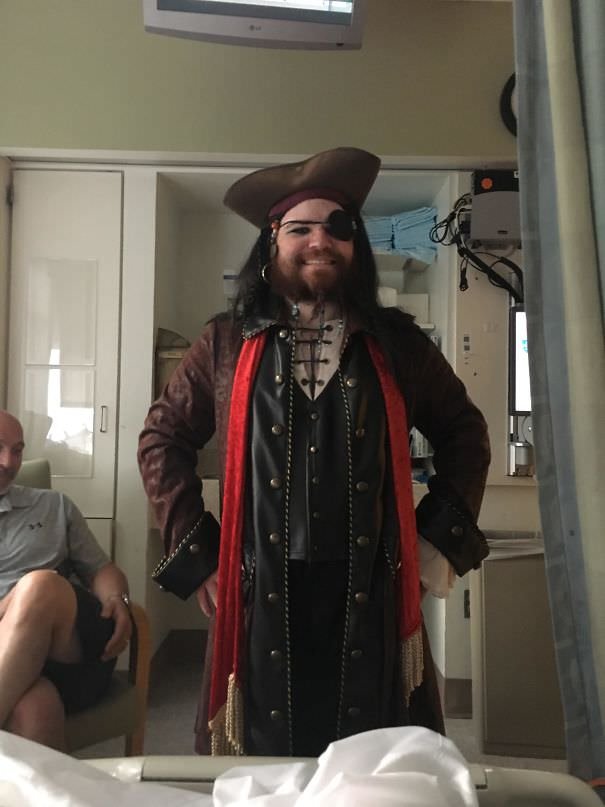 #4 The Female Nurse Didn't Think I Was Funny. The Male Doctor Couldn't Stop Laughing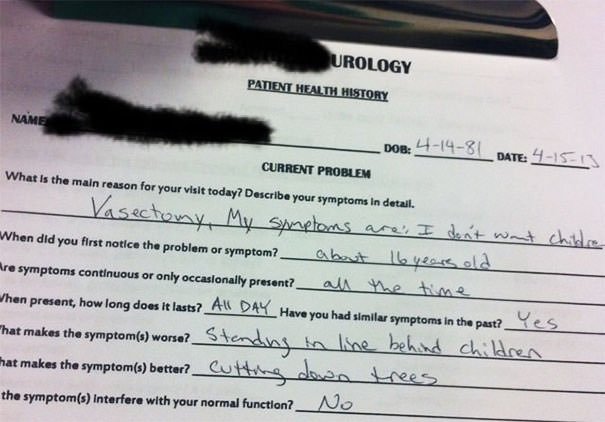 #5 Who's Gonna Stop Me?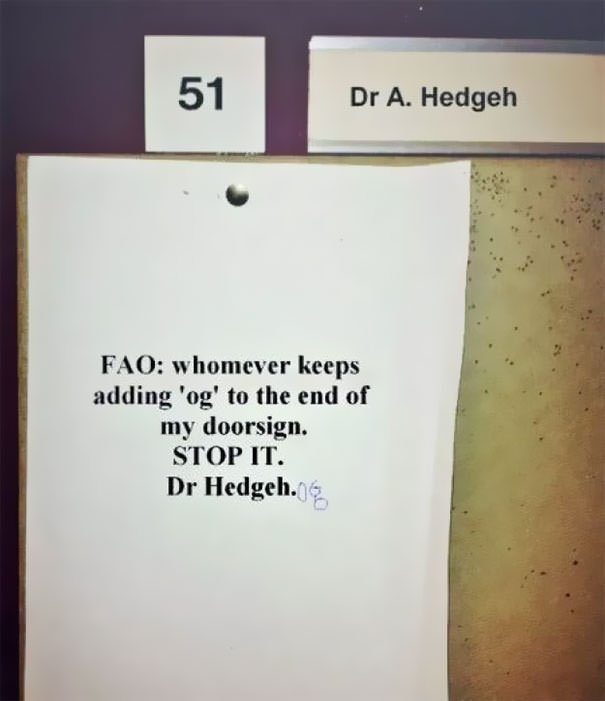 #6 Photo Taken Outside Children's Hospital In Los Angeles. Smart Kid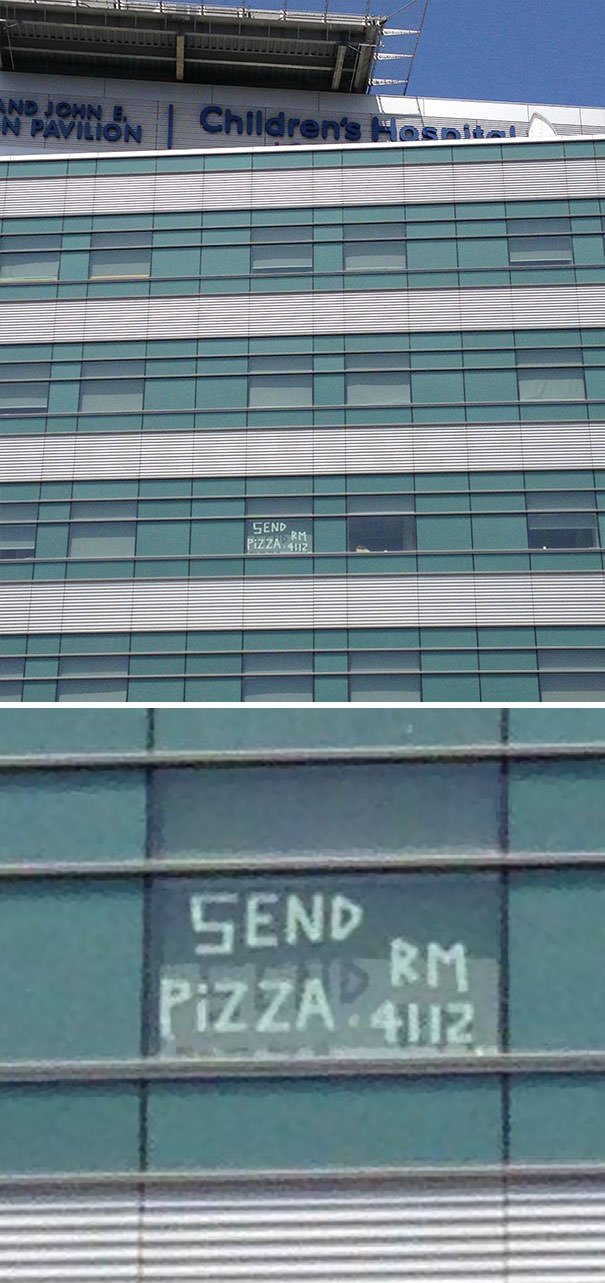 #7 He Keeps Taking Them Down For Some Reason

#8 This After Hours Clinic Has Got Jokes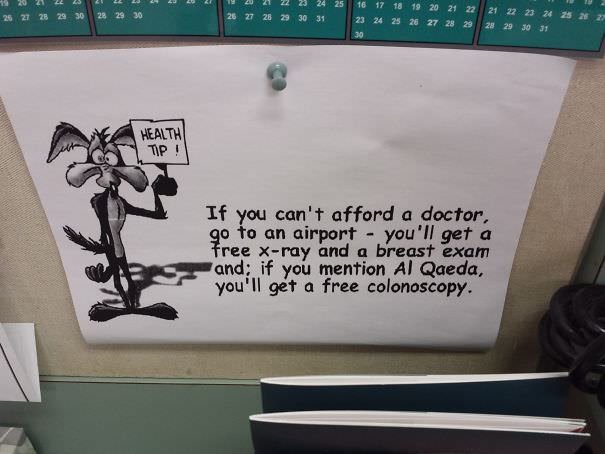 #9 I Didn't Want To Go To The Hospital When I Had Life-Threatening Illness, Because My Elderly Pet Ducks Required Daily Medications At The Time. I'm The Only Person They'll Allow. The Nurses Let My Husband Sneak Them In At Night

#10 Had To Get My Blood Drawn Today. This Was On The Wall At The Lab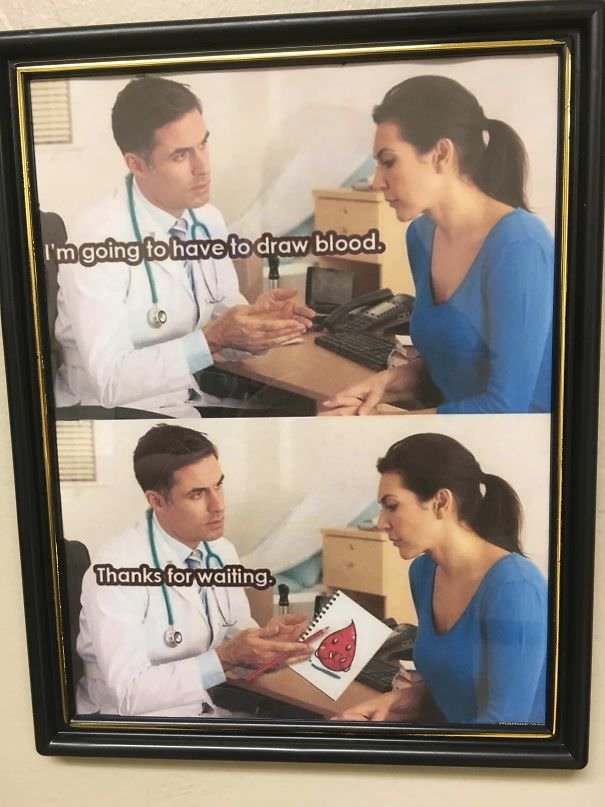 #11 Leech Jailbreak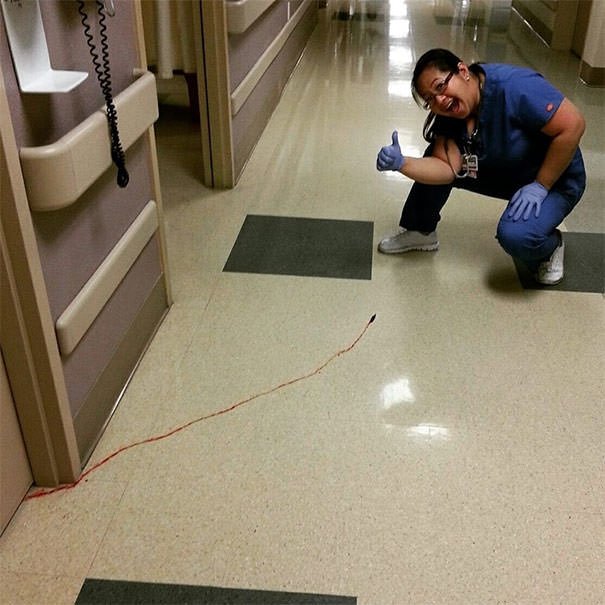 #12 Woman Ends Up In Hospital After Mistaking Builders Expanding Foam For Hair Mousse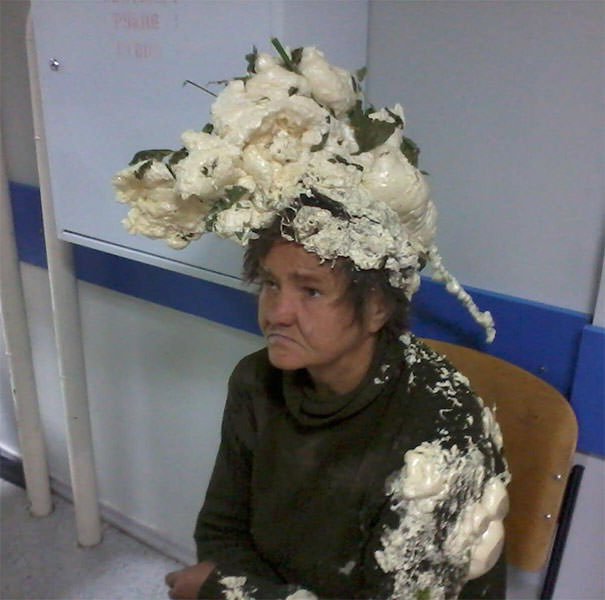 #13 Christmas Tree At My Fertility Clinic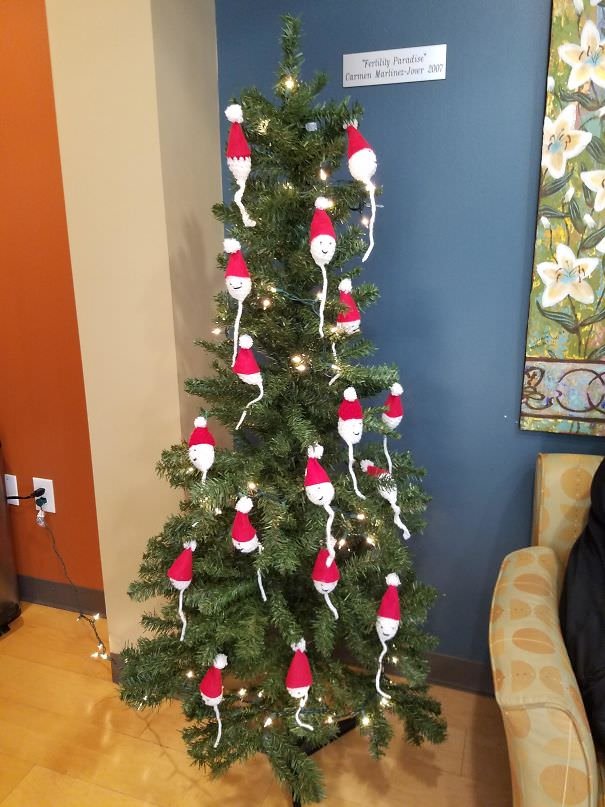 #14 Was At The VA Hospital Today When I Ran Into This Guy And His Shirt
#15 These Removed Fish Hooks At My Local ER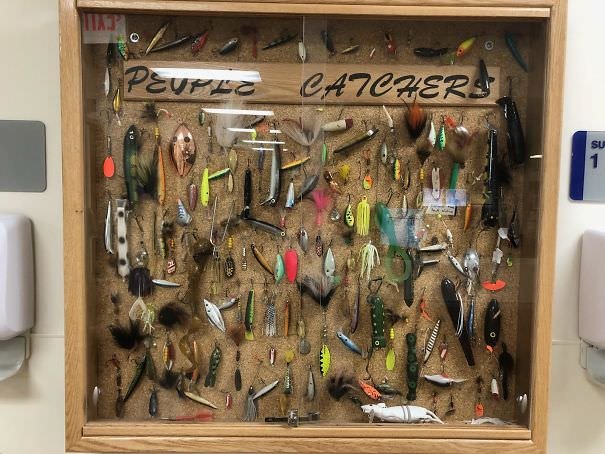 #16 Girlfriend's Eye Doctor Hit Her With A Good Ol' Dad Joke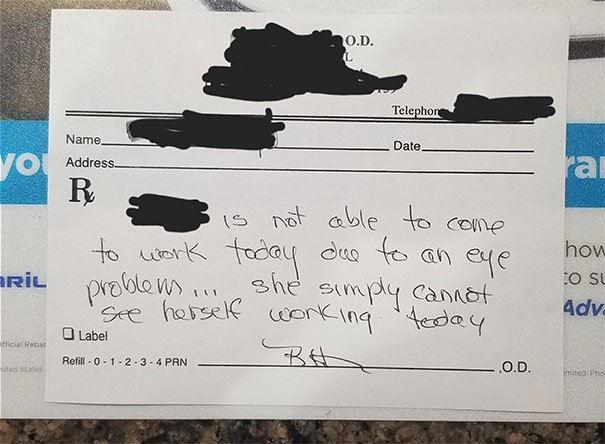 #17 After Crushing And Fracturing His Finger, This Is How My Boyfriend Passed Time While Waiting In The ER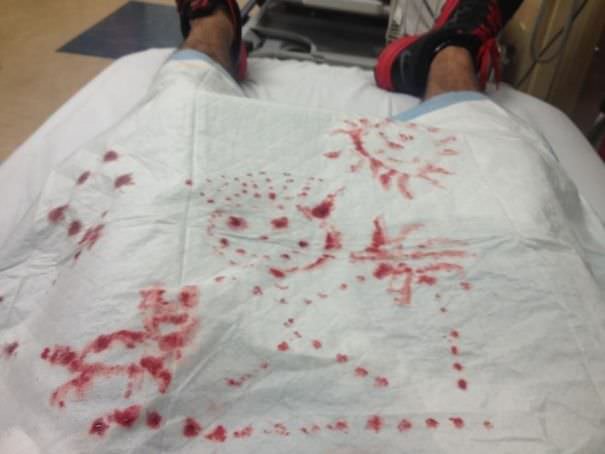 #18 Comforting To See In My Doctor's Office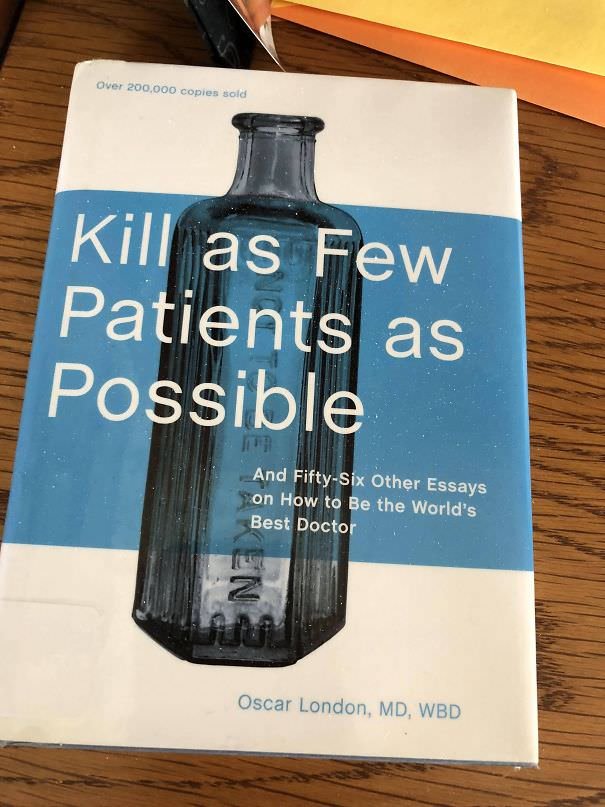 #19 I Think I Have Found The Worst Game Ever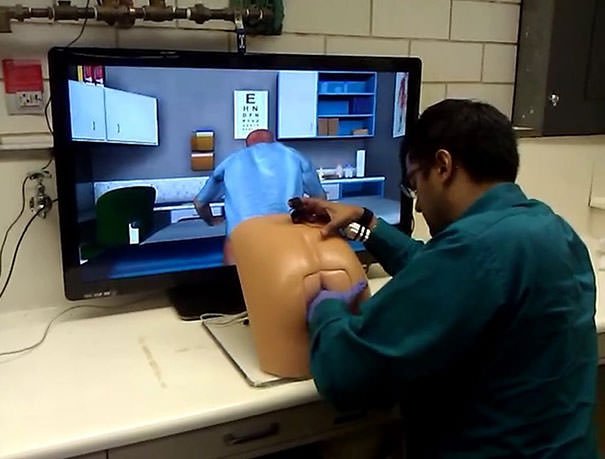 #20 This Building Is Like Someone Was Making It Up On The Fly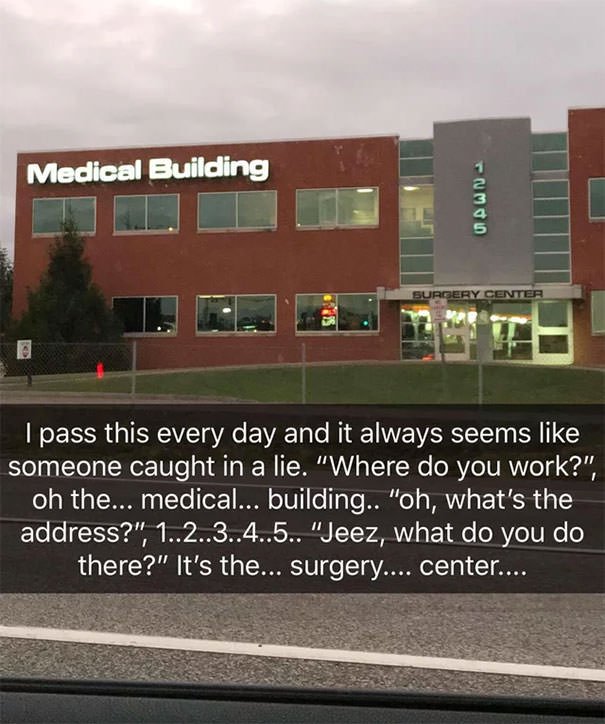 #21 So I Was On The Toilet At My Hospital (Children's) And I Look Up To Find This On The Wall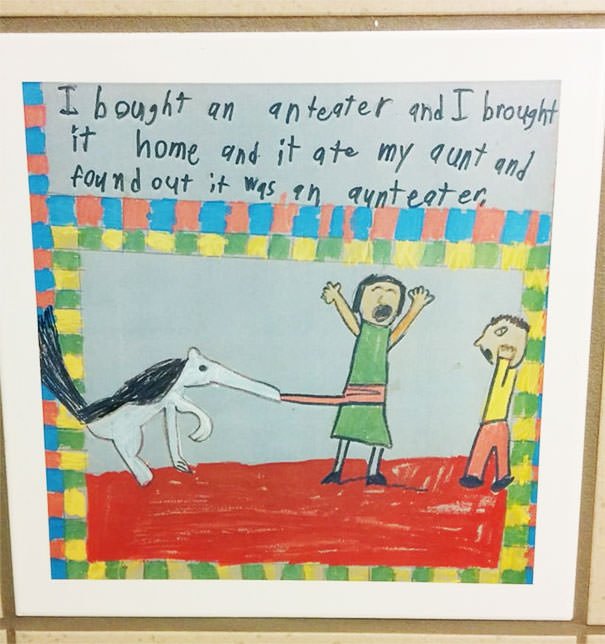 #22 Three Broken Ribs Yet Grandma Still Knows How To Keep Her Spirits Up During Hard Times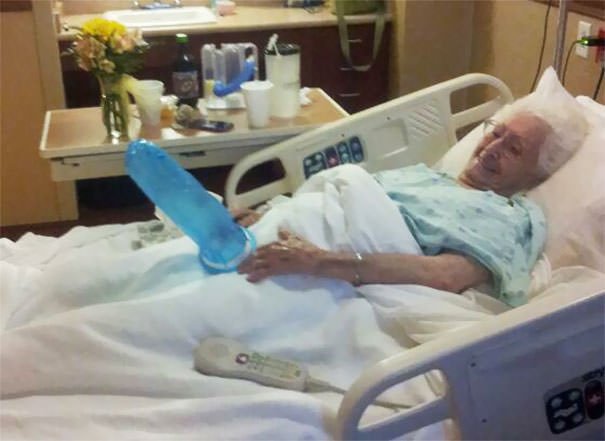 #23 He Takes It Rather Well…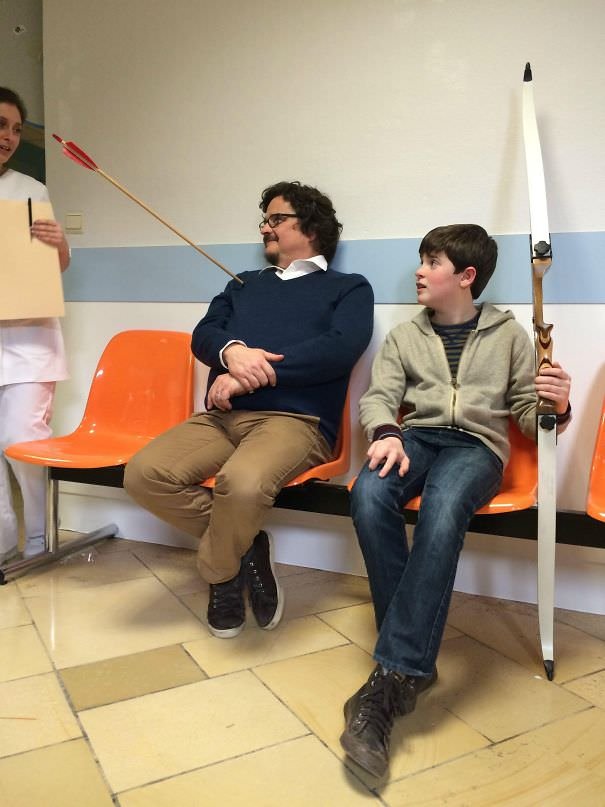 #24 Made My Day… And Her's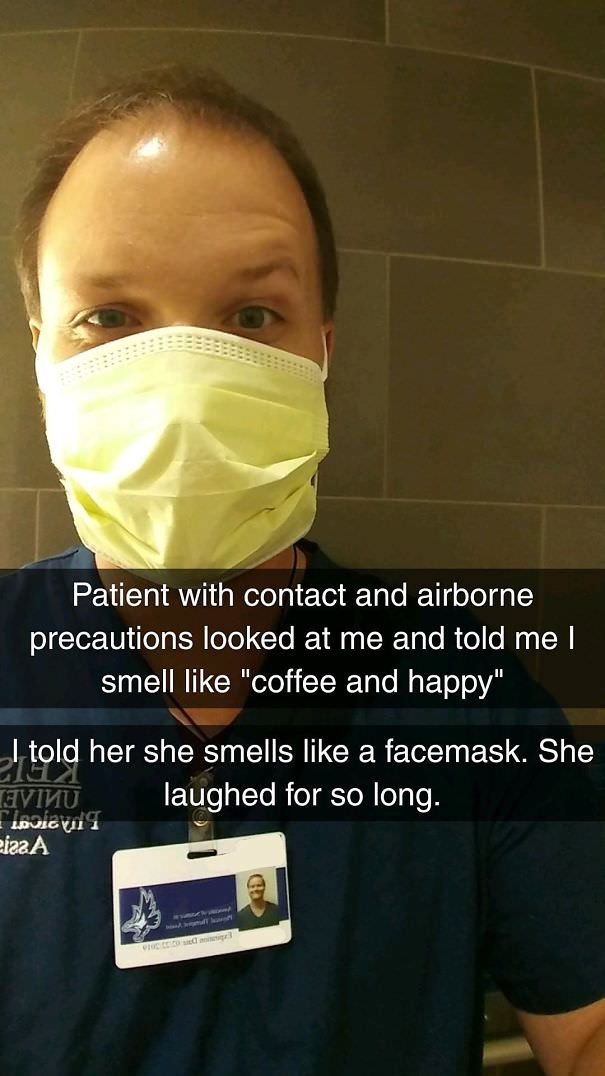 #25 Found This Mad Lad's Handiwork In The Local Hospital Bathroom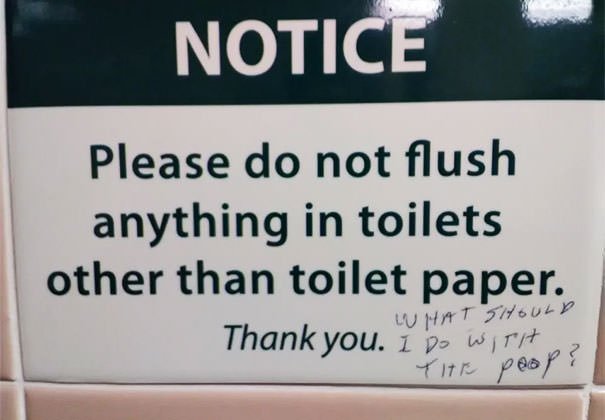 #26 The Fertility Clinic I Work For Received This Card From A Urologist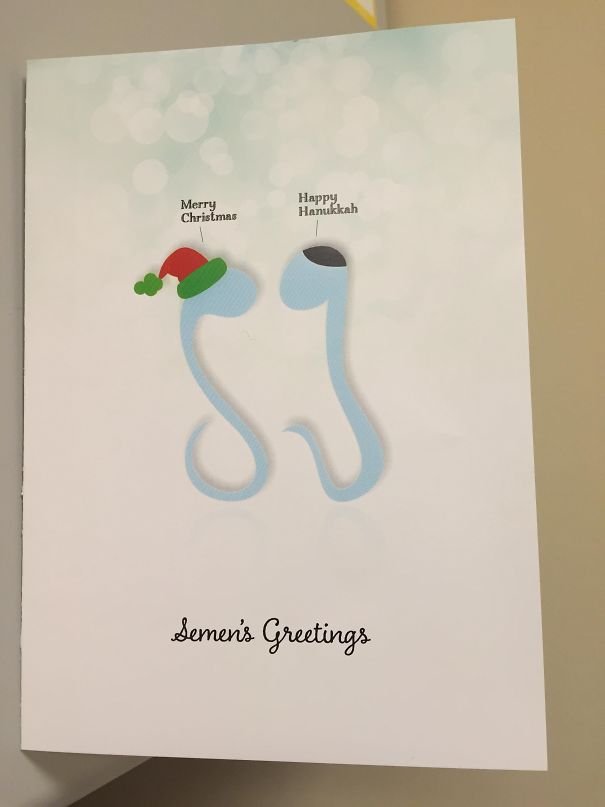 #27 An ER Nurse And Her Coworkers Decided Gummy Bears Needed To Be Renamed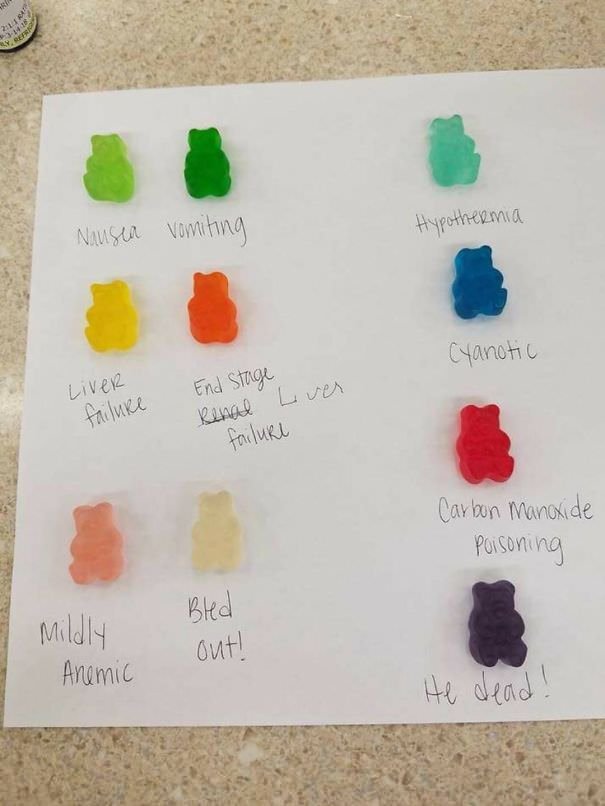 #28 The Only Book In My Doctor's Waiting Room. I Think I Chose Well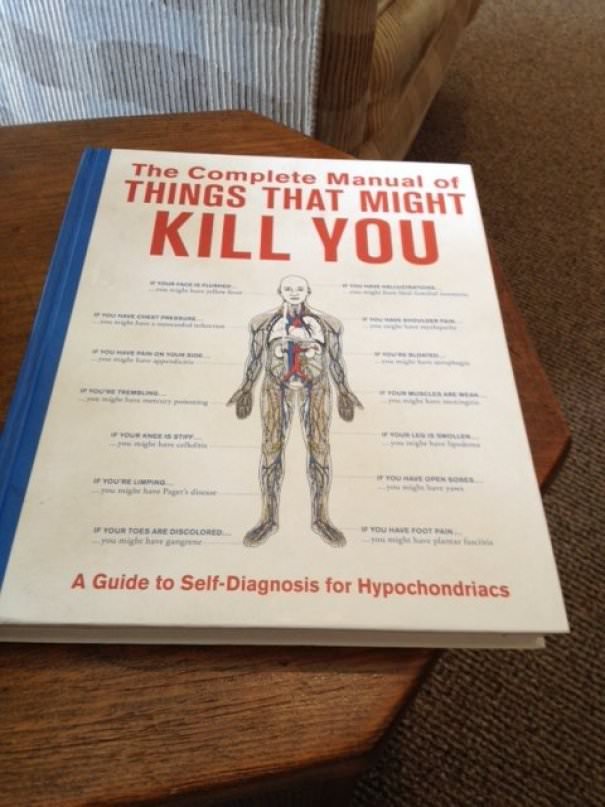 #29 Friend Had An Allergic Reaction And Took A Hospital Selfie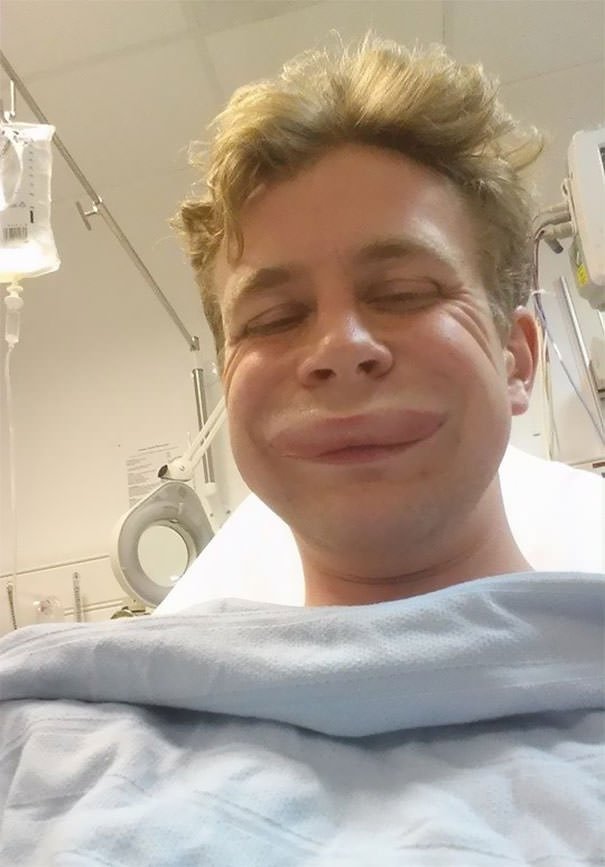 #30 Yeah, No More WebMD Bullshit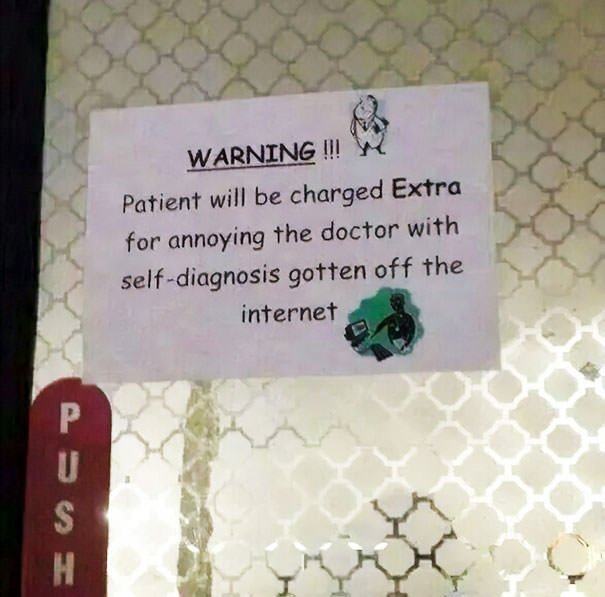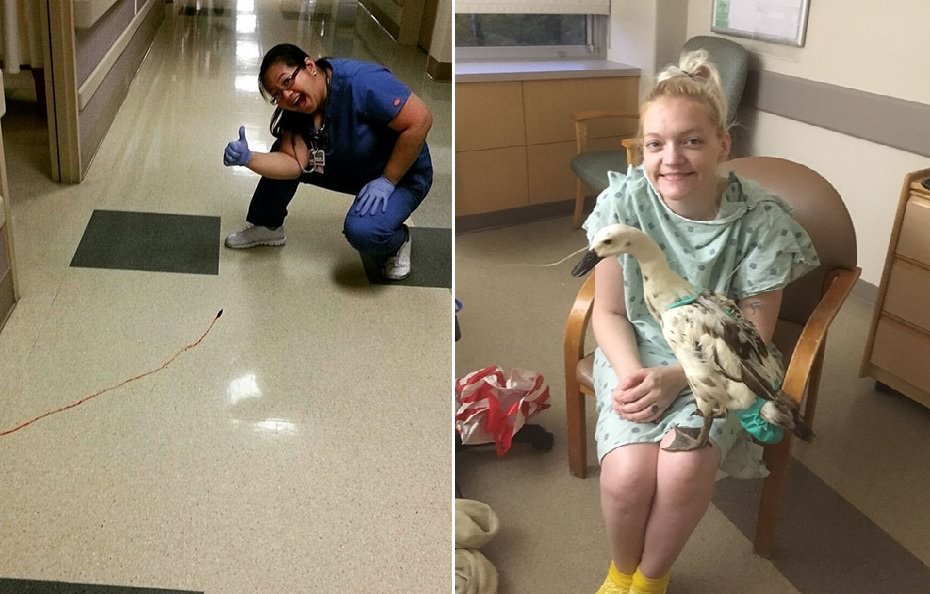 #31 Saw At Work Today… I Work At A Hospital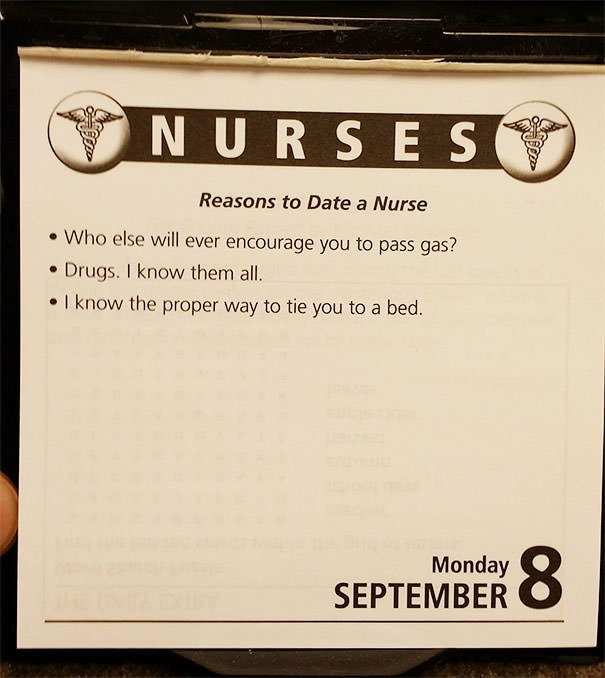 #32 This Pain Scale Found In My Doctor's Office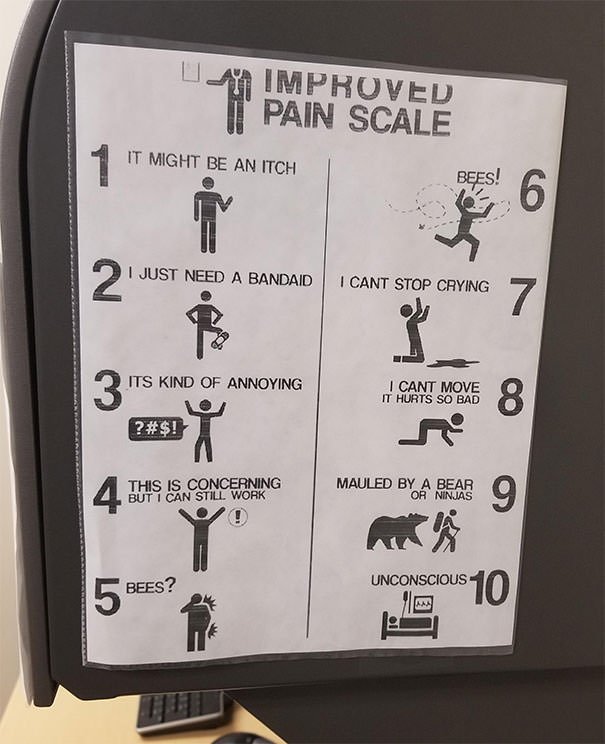 #33 Sitting In The Maternity Waiting Room At Christiana Hospital In Delaware. The Door Is A Little Late With It's Advice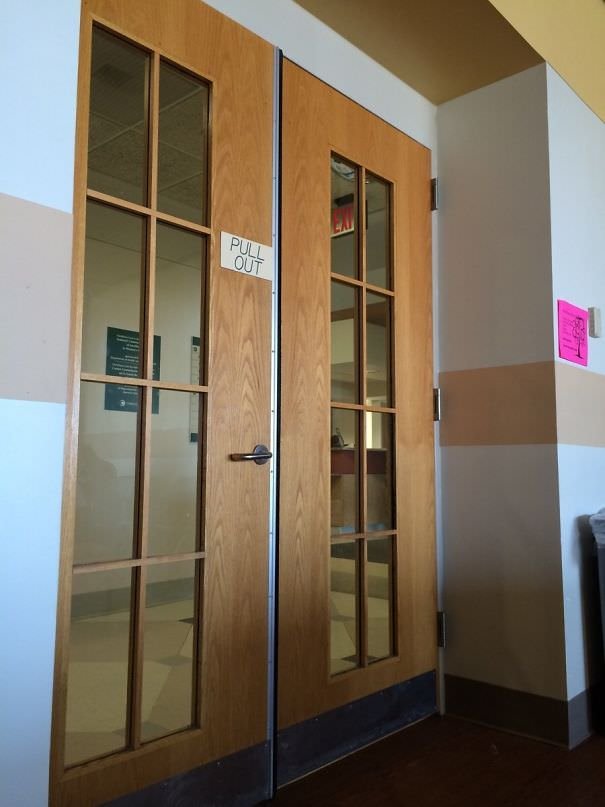 #34 I Work In A Hospital And Found This In One Of The "On Call" Rooms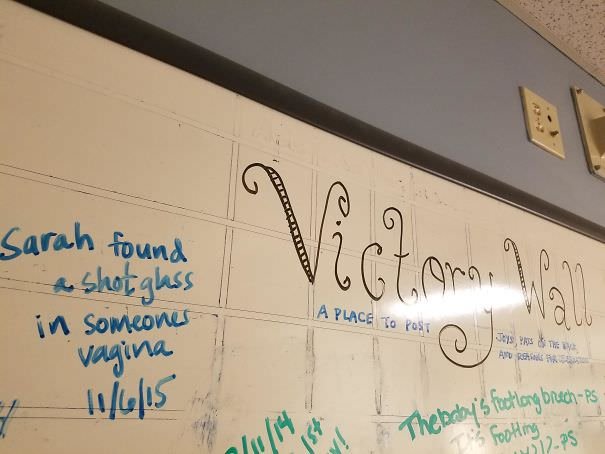 #35 Memo, Sent Out To The Midwives At The Hospital I Work At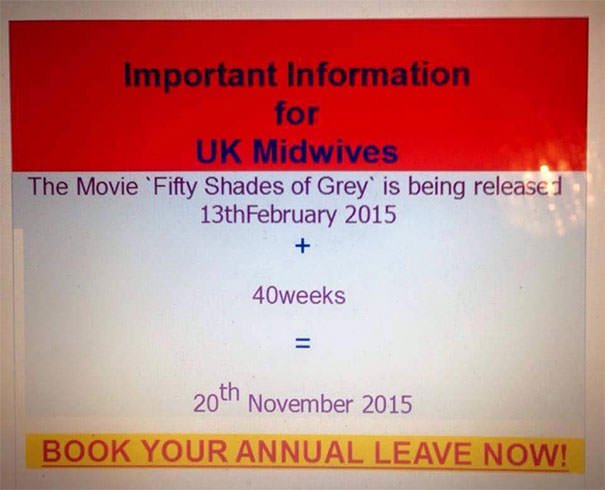 #36 I Work In An Ent/Eye Clinic. One Of My Coworkers Had This At His Desk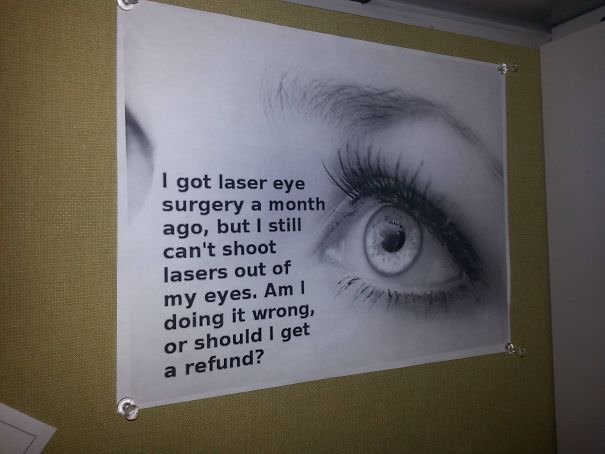 #37 My Wife Is Planning On Having A Natural Birth With No Meds. Here's Our Pain Management Plan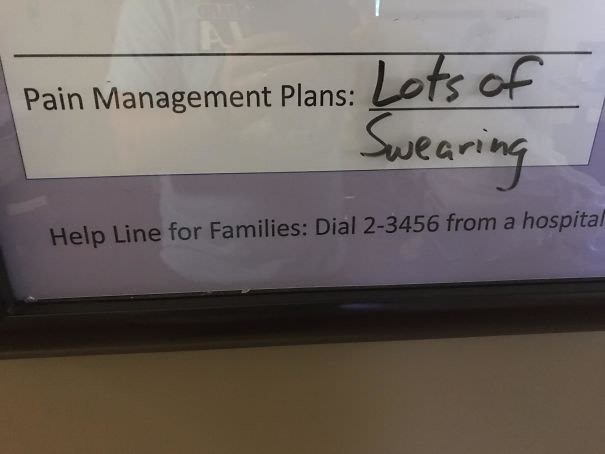 #38 Did This On My Phone Waiting For My Daughter To Be Born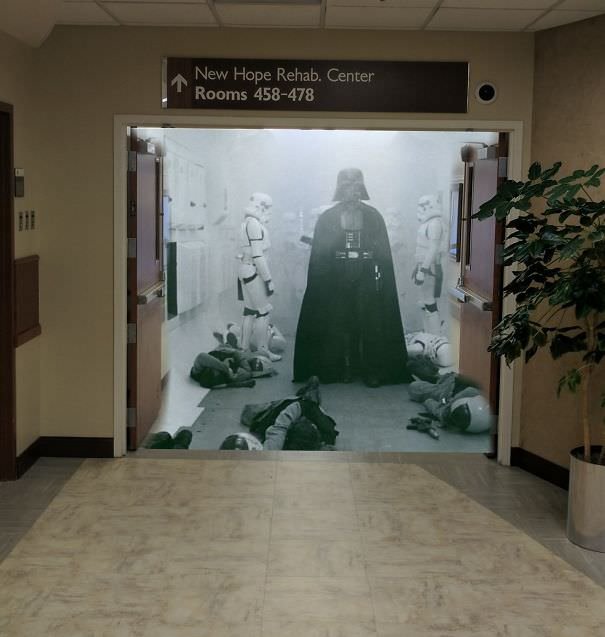 #39 Girlfriend's Mom Was Admitted To The Hospital Last Night. This Is The View From Her Room. Very Efficient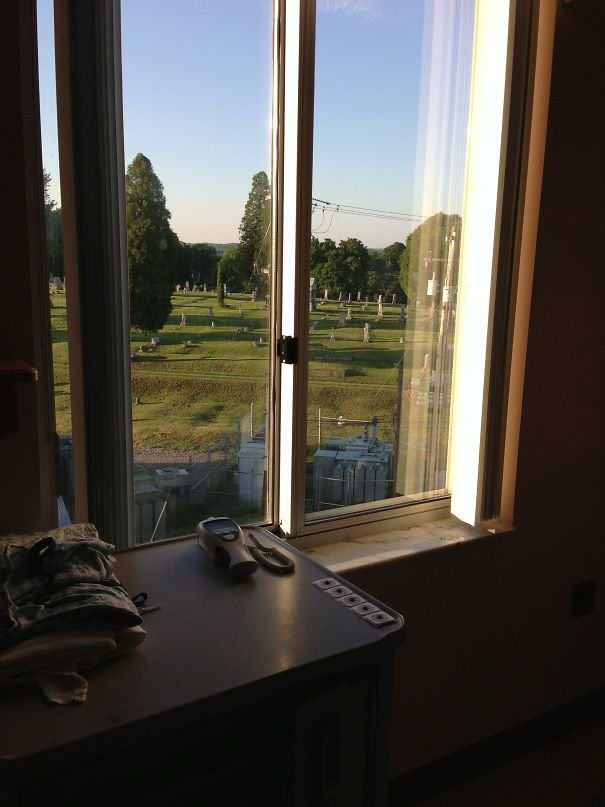 #40 My Gynecologist Has A Sense Of Humor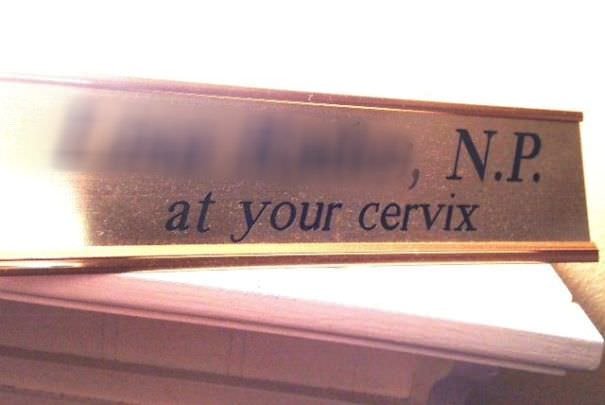 Enjoyed the article? Check out another interesting story below ▼
---

Share this story with your friends and family!
---