Desaparición de pertenencias personales, muebles y documentos dañados, desprecio absoluto por cualquier prohibición: solo es una breve lista de lo que deben enfrentar los dueños de las mascotas. Pero los protagonistas de nuestra recopilación de fotos de hoy tienen tal nivel de carisma que estamos dispuestos a perdonarles hasta las travesuras más grandes. Y al final del artículo descubrirás de qué son capaces los perros por la comida.
Smalljoys ha encontrado fotos de animales que viven según sus propias reglas, y no les importa en absoluto lo que pienses al respecto.
25. "Tenía dos opciones: salvar la comida o sacar esta foto"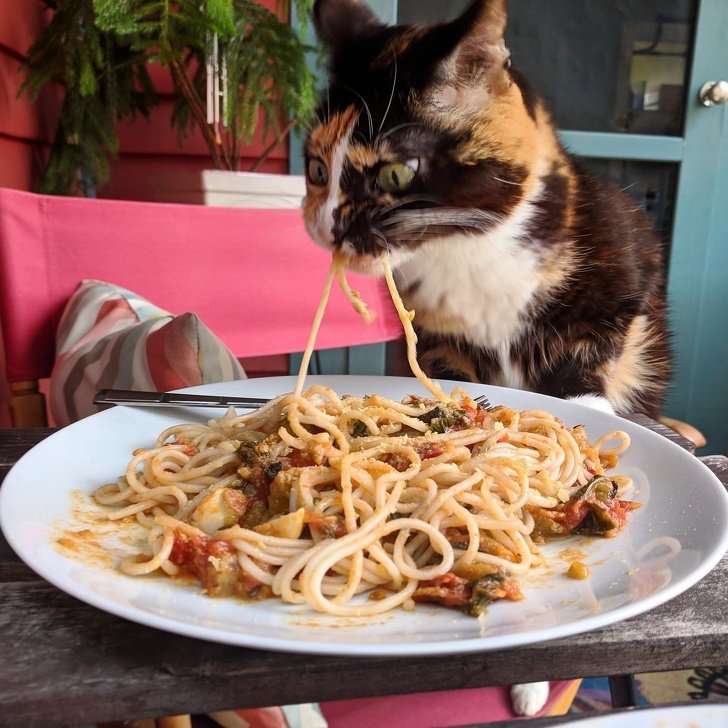 24. "Este es el doctor Gray. Trata de hacer mi trabajo tan difícil como sea posible"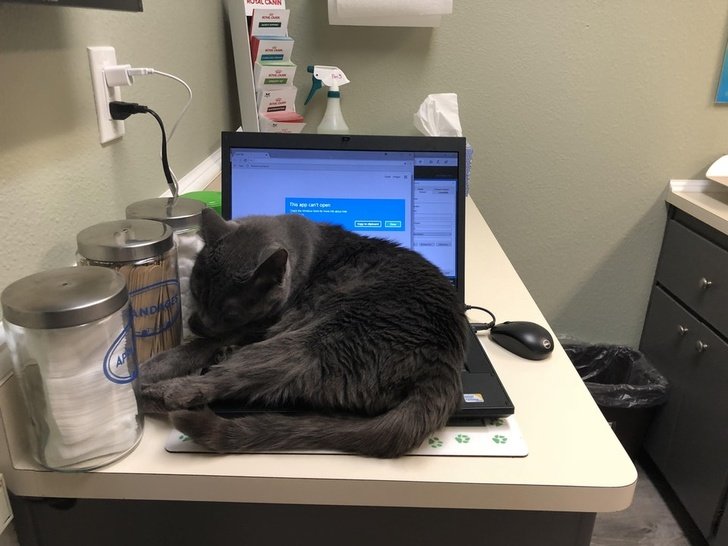 23. Cuando crees que es un gran día, y entonces una paloma decide sentarse sobre tu café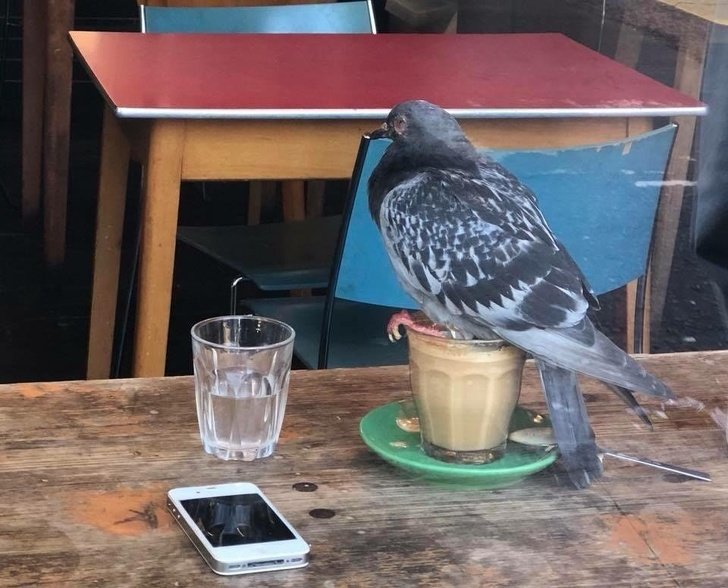 22. "Ordenó el departamento todo el día. Se cansó"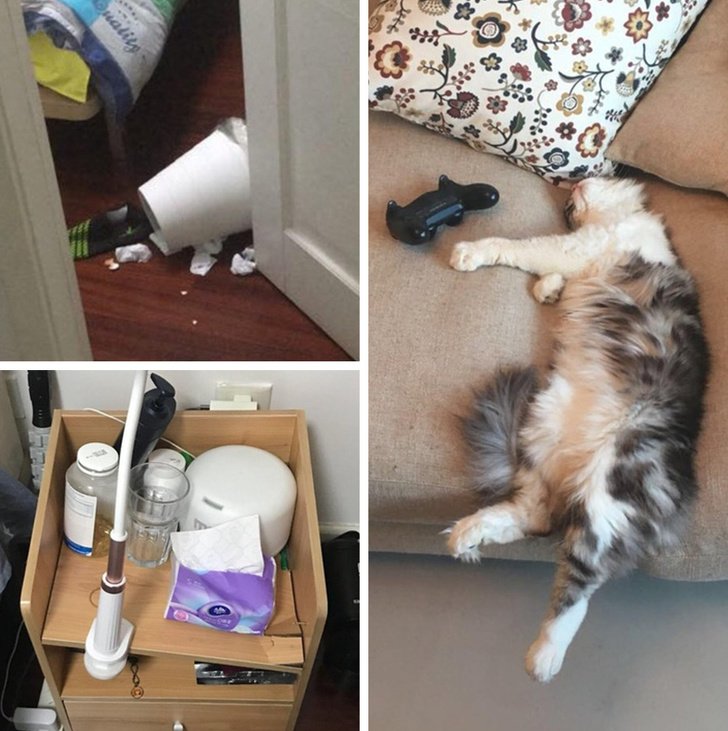 21. "Mi perro parece un guardia de seguridad en un club nocturno"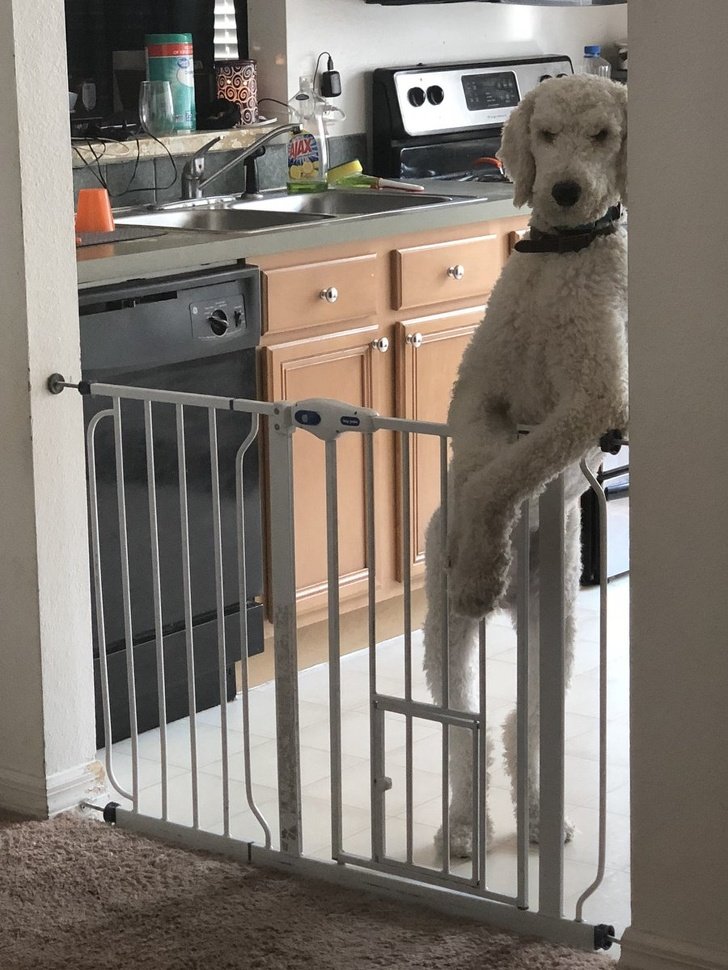 20. "Mira qué hermoso vestido que me hice, ¿por qué no estás contento?"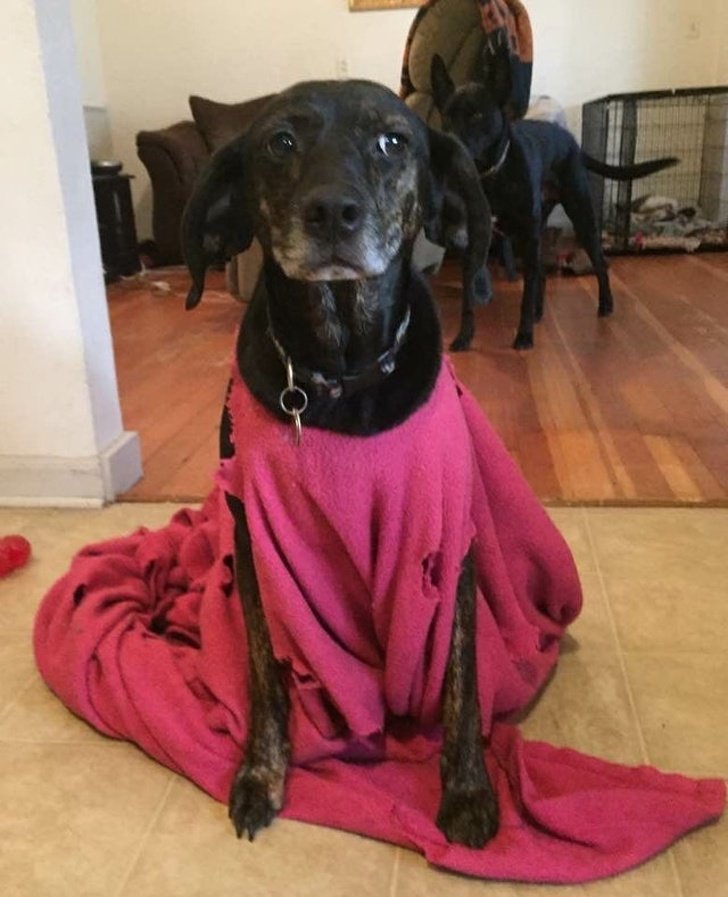 19. "Humano, ¡te dije que necesito TODA la ventana!"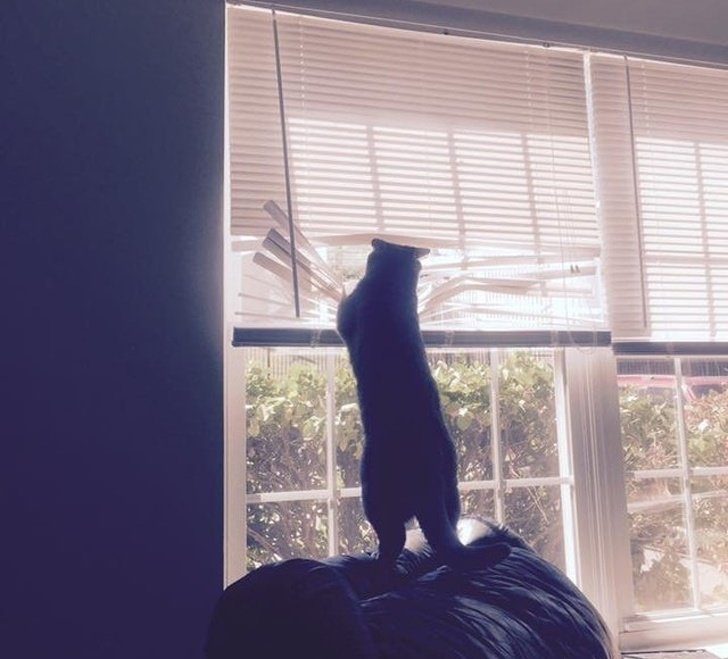 18. "Solo quería sacarme una foto con mi gato, pero él decidió que era una mala idea"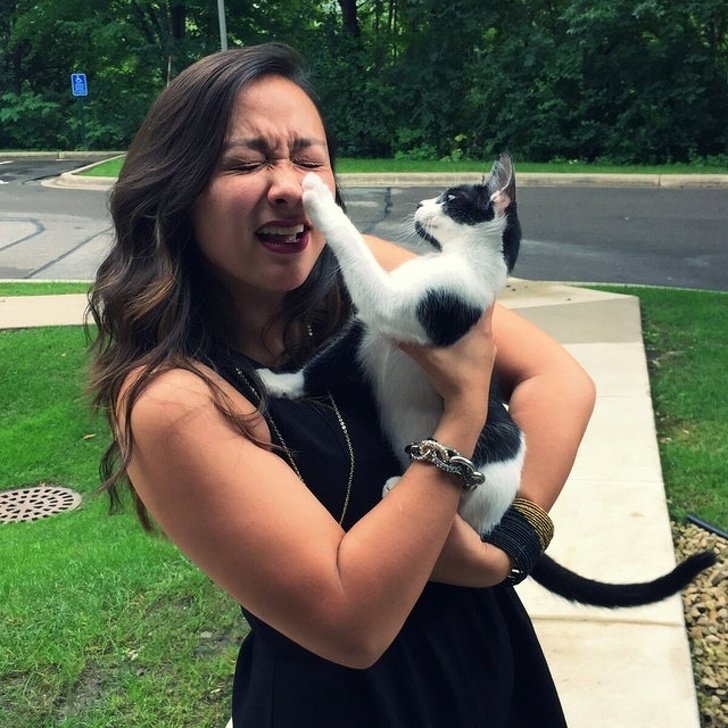 17. Atrapada con las manos en la masa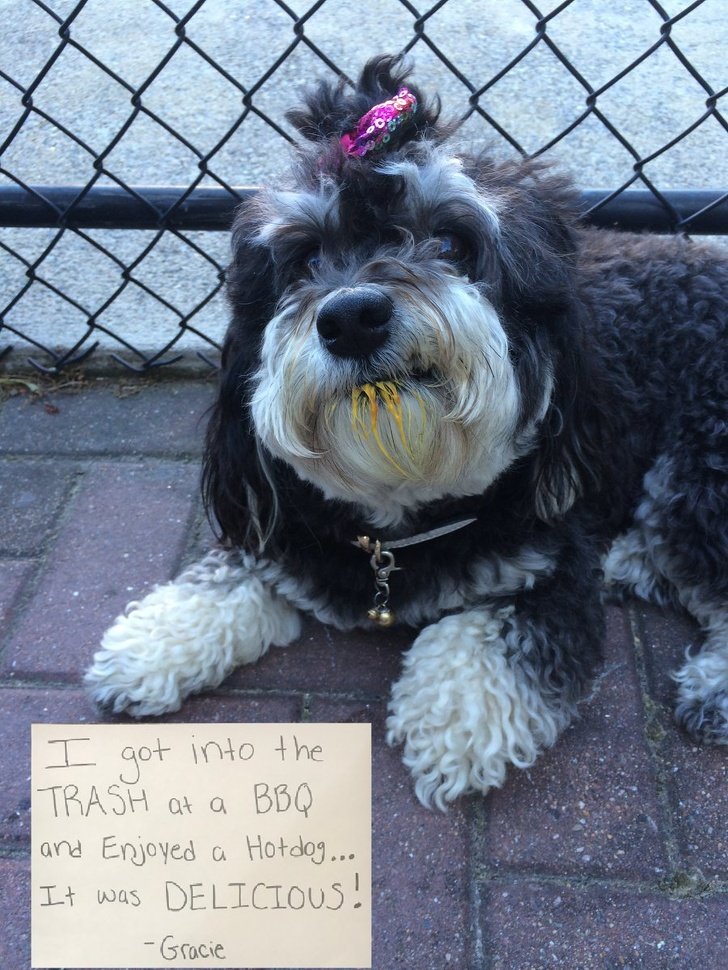 "Me metí en la basura en una fiesta de barbacoa y me comí perrito caliente. ¡Era muy sabroso! Gracie".
16. "Compré un pulverizador para desacostumbrarla a morder todo"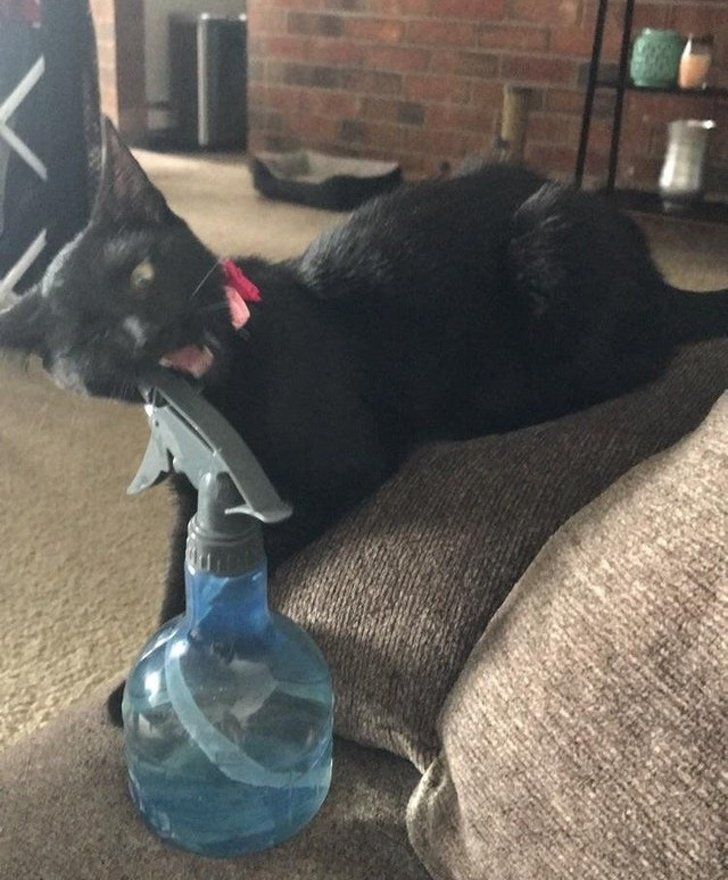 15. Porque, en el alma, todos los gatitos son un poco escaladores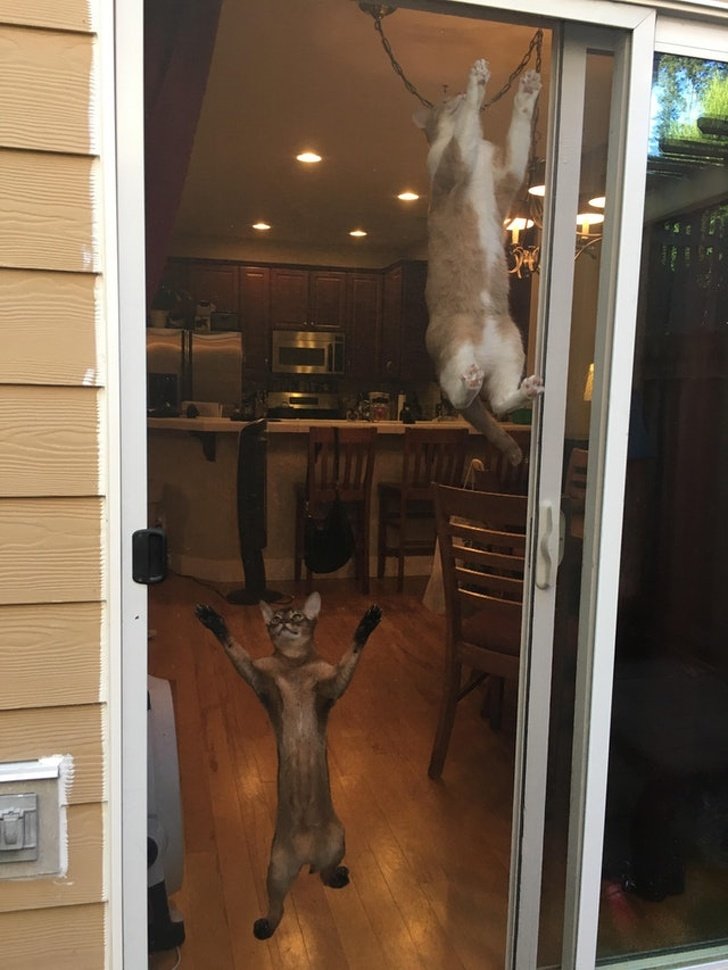 14. Es por esto que las personas que tienen perros siempre deben estar alertas. Especialmente cuando están por comer
13. "Desde que llegó Lily, nuestro presupuesto para las toallas de papel ha aumentado dramáticamente"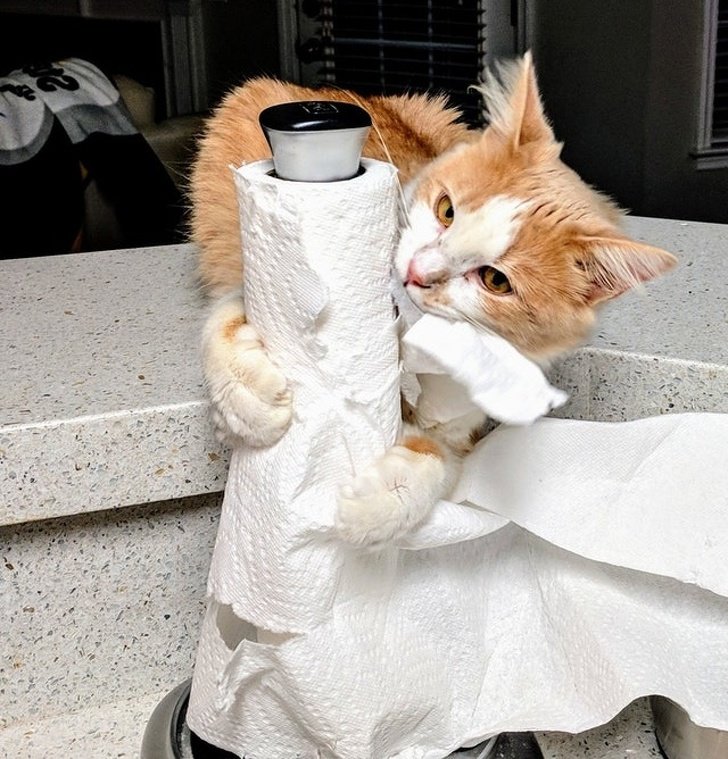 12. "Y yo que me preguntaba por qué esta era la única planta que no floreció este verano"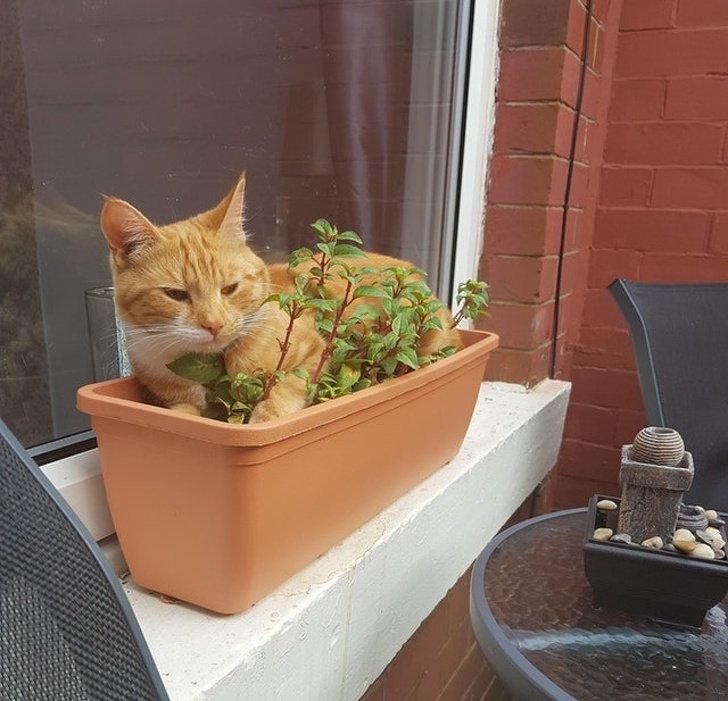 11. Esto es lo que hace mientras estás fuera de casa
10. "Mi gata roba gomitas para el pelo. Accidentalmente vi cómo las esconde debajo de la cocina"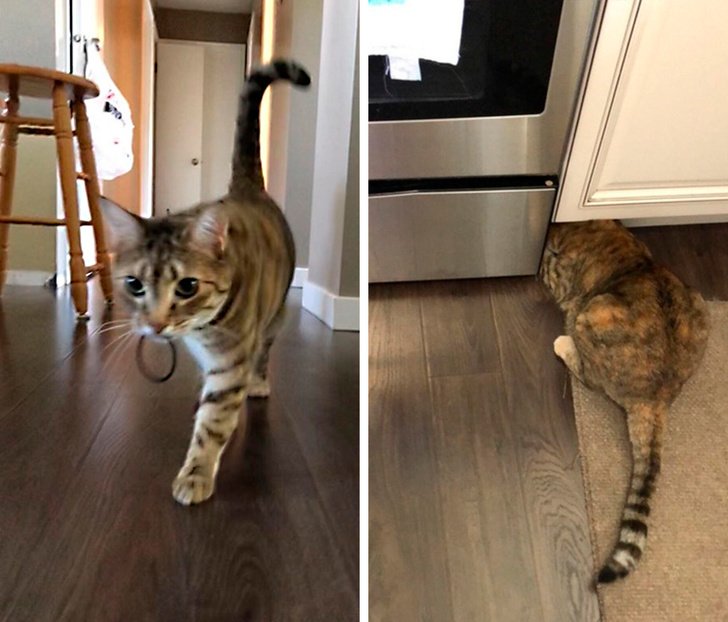 9. "¿Qué? ¿Qué pan? No entiendo de qué estás hablando"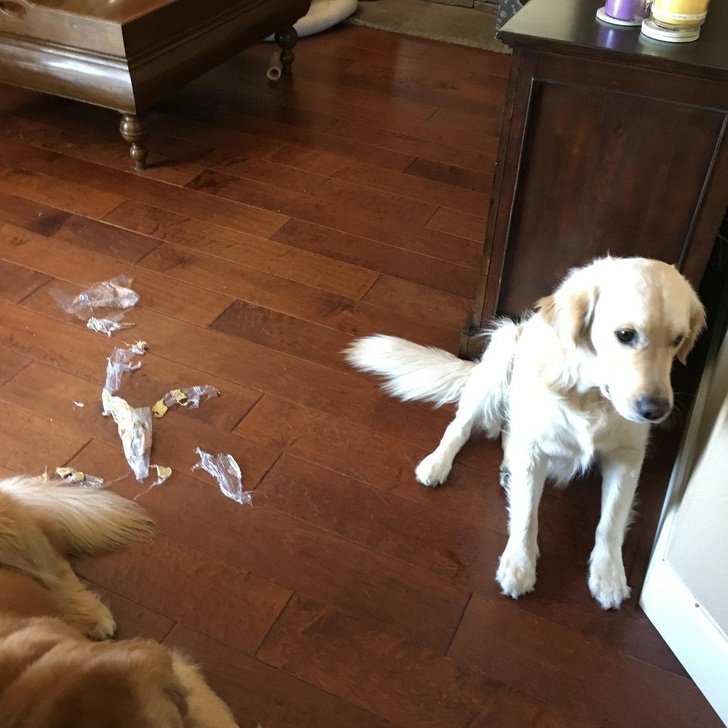 8. "No te molestes, lo tomaré yo mismo"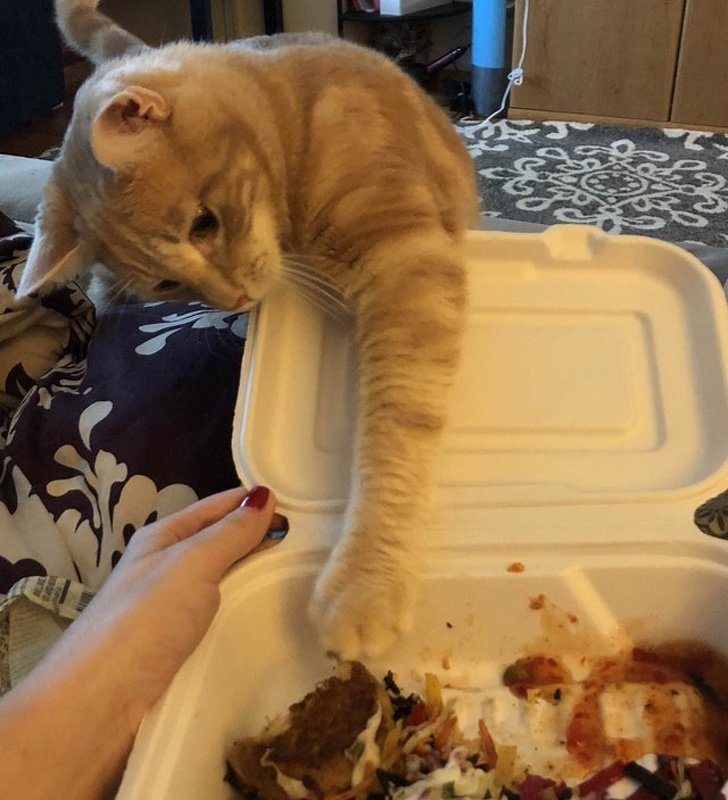 7. "¿Ya has regresado? ¿Por qué tan temprano?"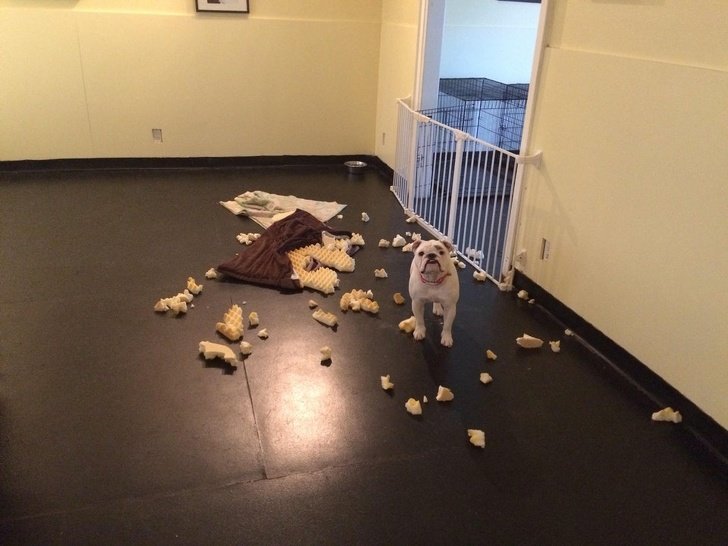 6. "¿Qué? Le pregunté: dijo que no le importaba"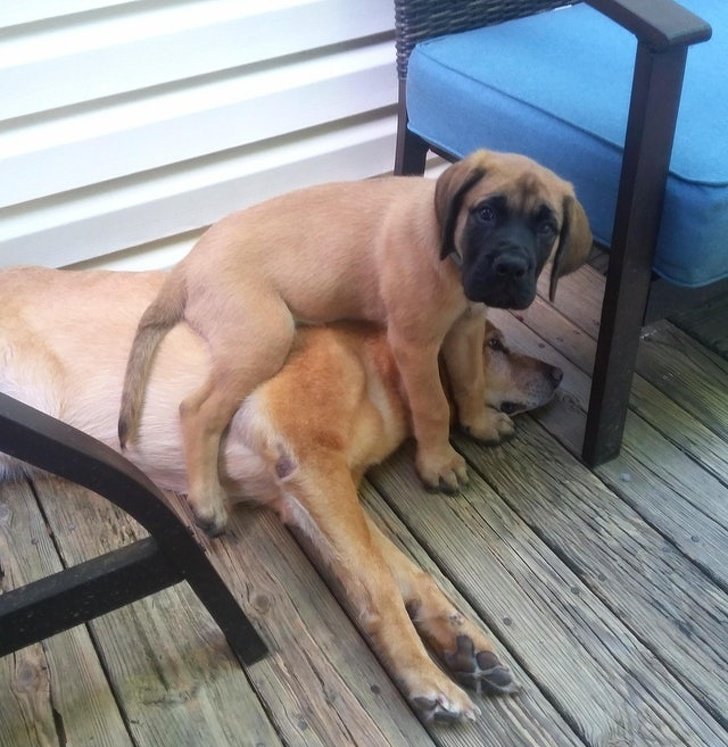 5. "¿Otra vez bebiendo café? ¡Te dije que es malo para la salud!"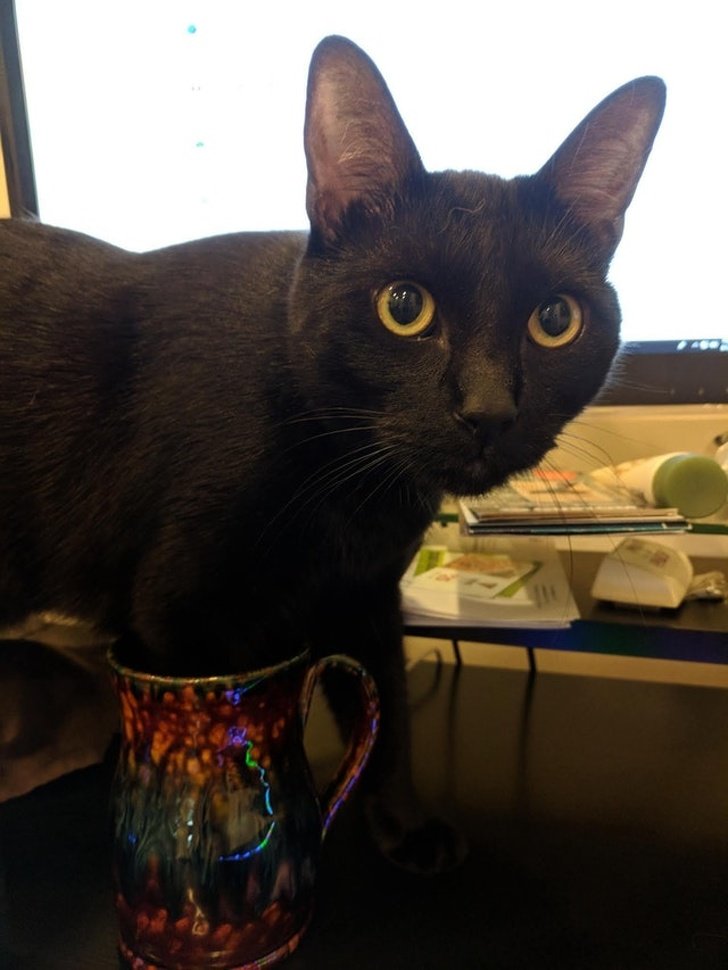 4. "Oh, ¿están jugando? Y yo estoy un poco cansado. Creo que me acostaré un rato aquí"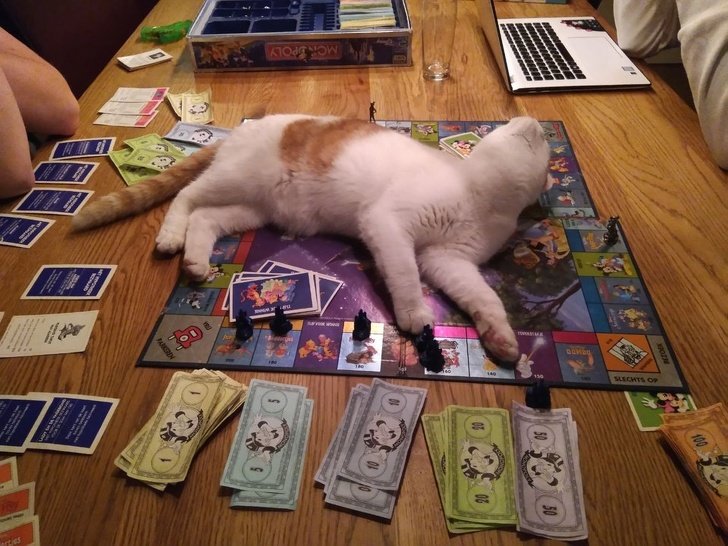 3. Lo que te espera cuando tengas un loro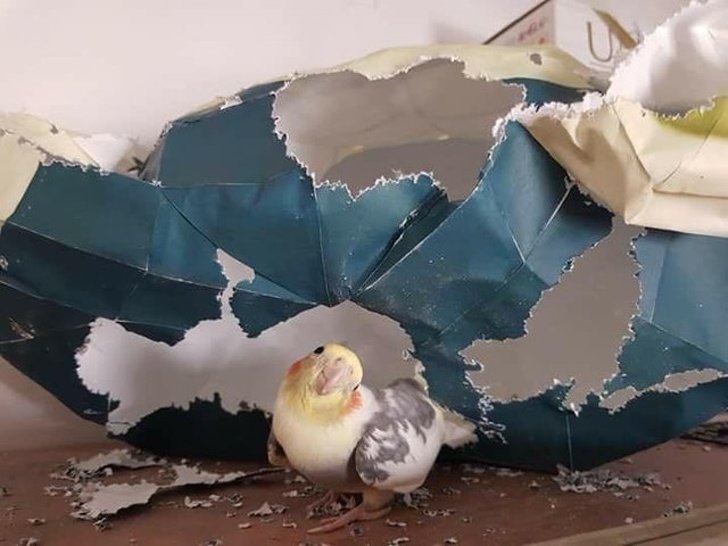 2. "Quise acariciar a mi 'angelito'"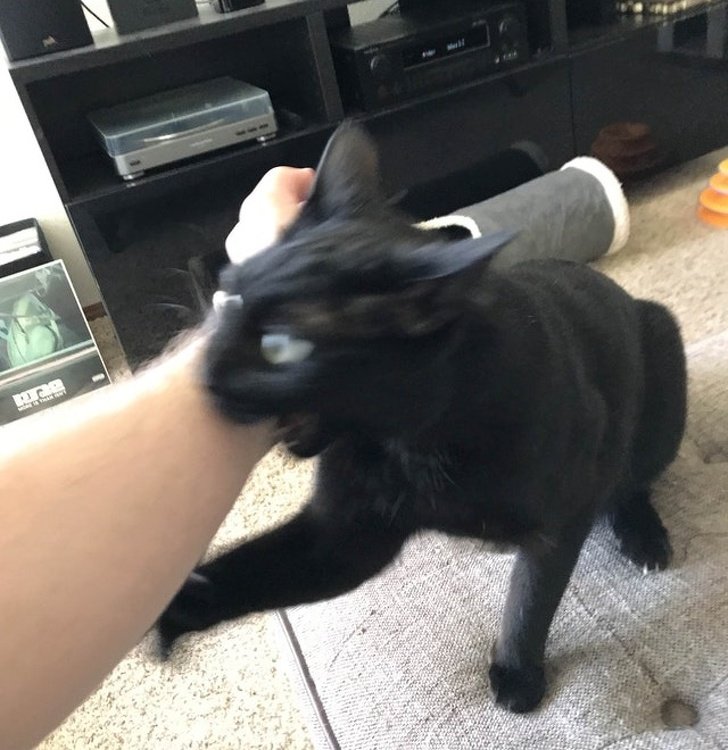 1. Cuando ya no tienes un diploma del doctorado en Filosofía, porque tienes un perro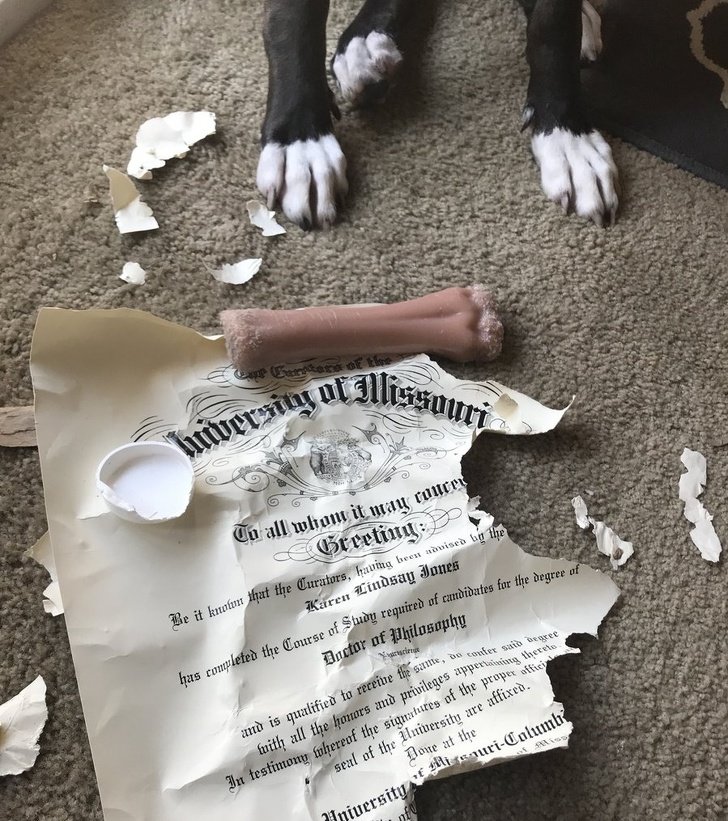 "Solo vimos a la cartera, y luego todo está como en una nebulosa"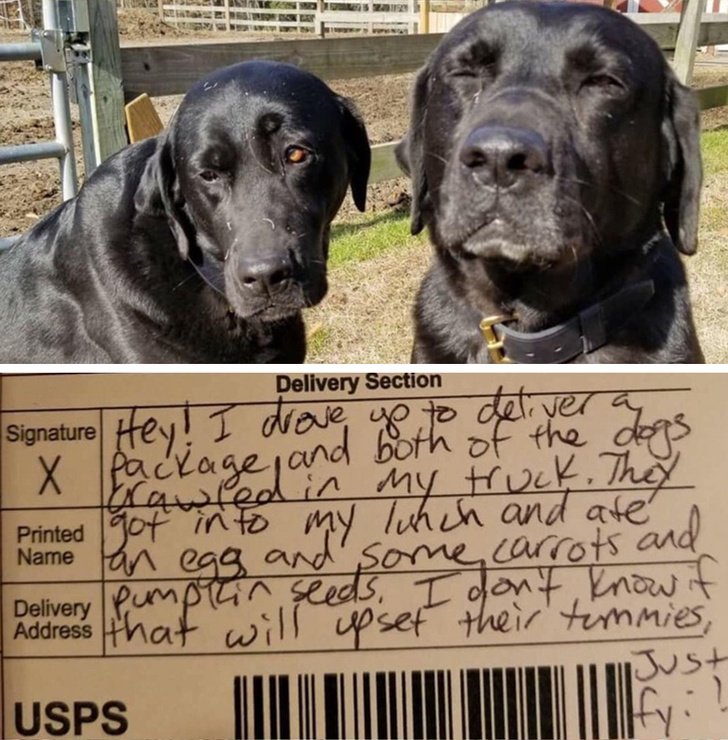 La dueña de dos labradores, Carol, regresó a casa y encontró una nota de la cartera: "Estaba entregando el paquete cuando estos se metieron en mi camioneta, encontraron mi almuerzo y se comieron un huevo, un par de zanahorias y semillas de calabaza. Espero que no tengan dolor de pancita". En calidad de disculpa, Carol envió a la "víctima" un voucher válido para un almuerzo en un restaurante. Y luego abrió una cuenta en donde muestra las travesuras de sus perritos.
¿Y tus mascotas hacen algo similar? Envíanos sus fotos, y se convertirán en las protagonistas de nuestra próxima recopilación.
Bonus.
1. Cuando descubres que estás embarazada: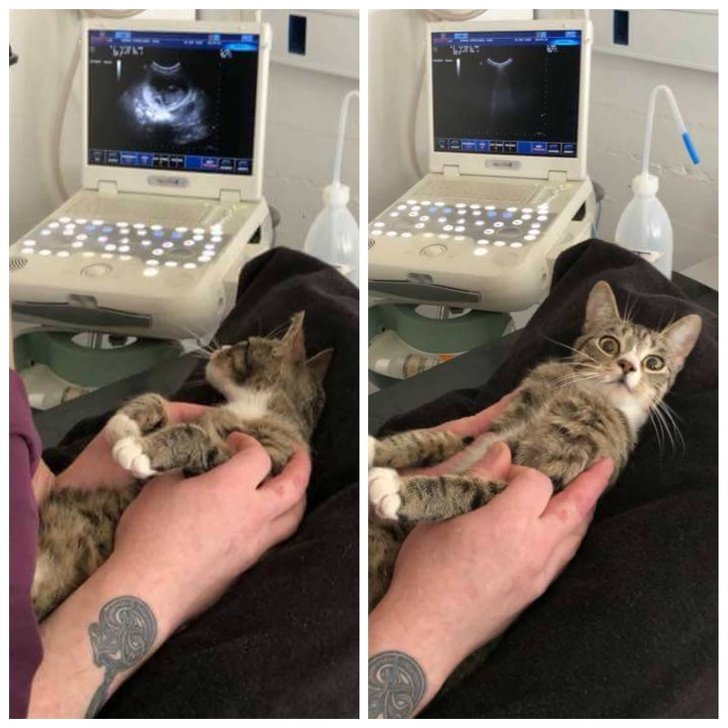 2. "La bola peluda de mi amigo hace la misma expresión que tenía Whitney Houston cuando cantaba"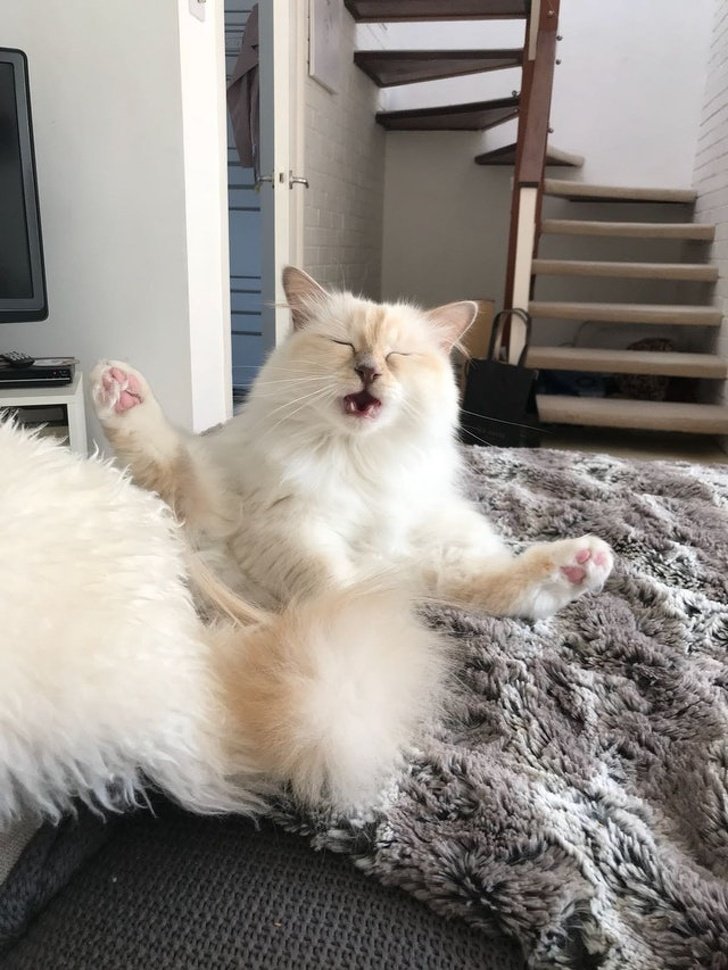 3. "El gato de mi hermana parece estar cansado de algo"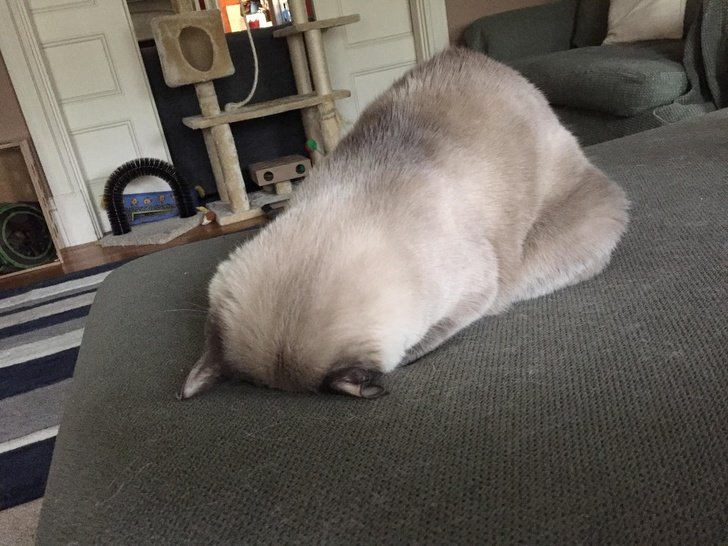 4. Un personaje del lago de los cisnes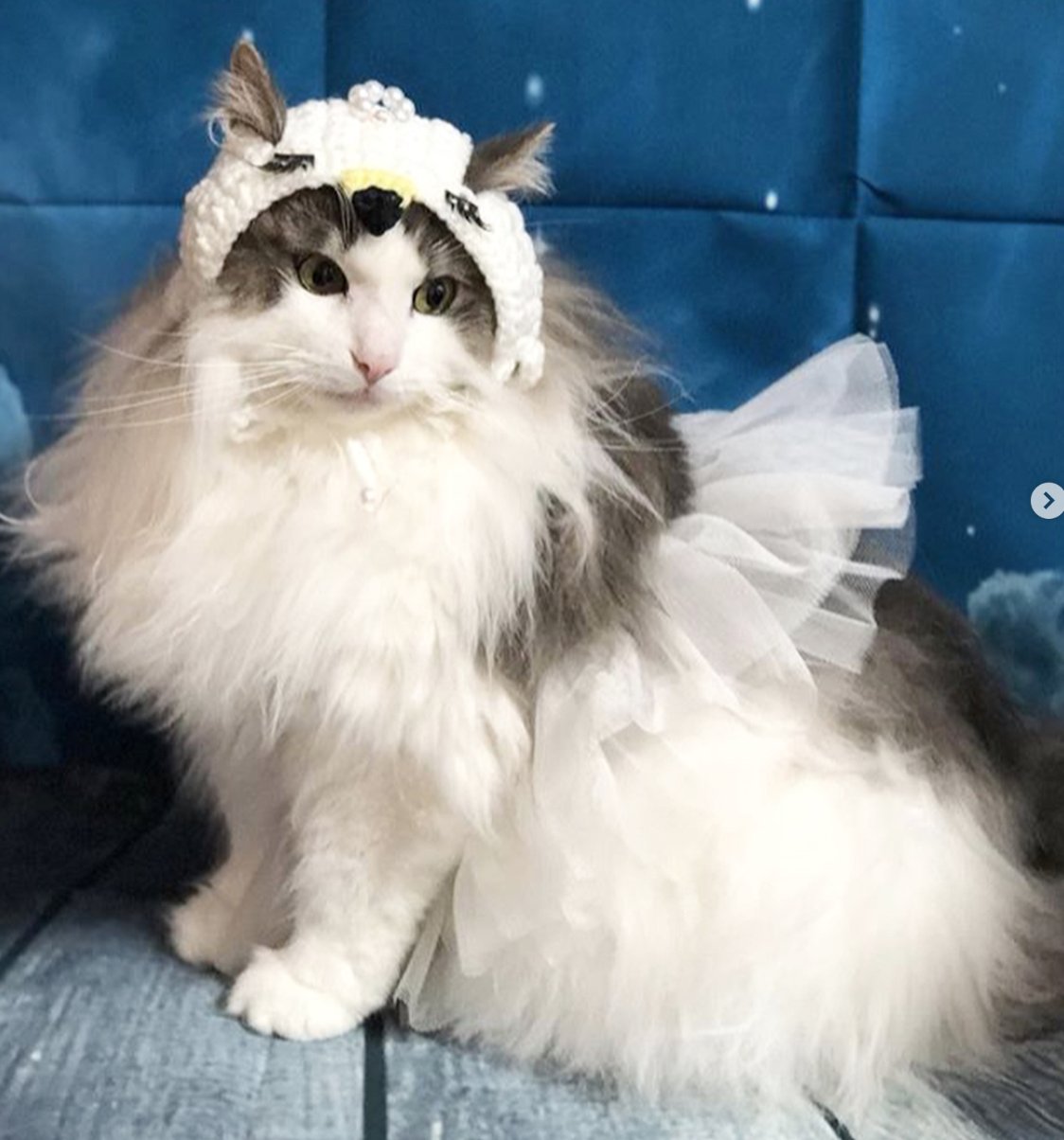 5. Agotado después de un largo día de ser un gato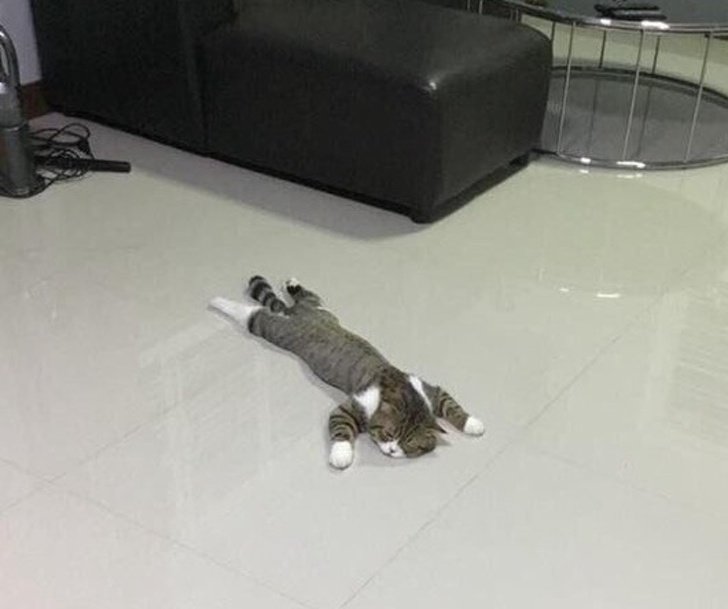 6. ¡Reina gatuna!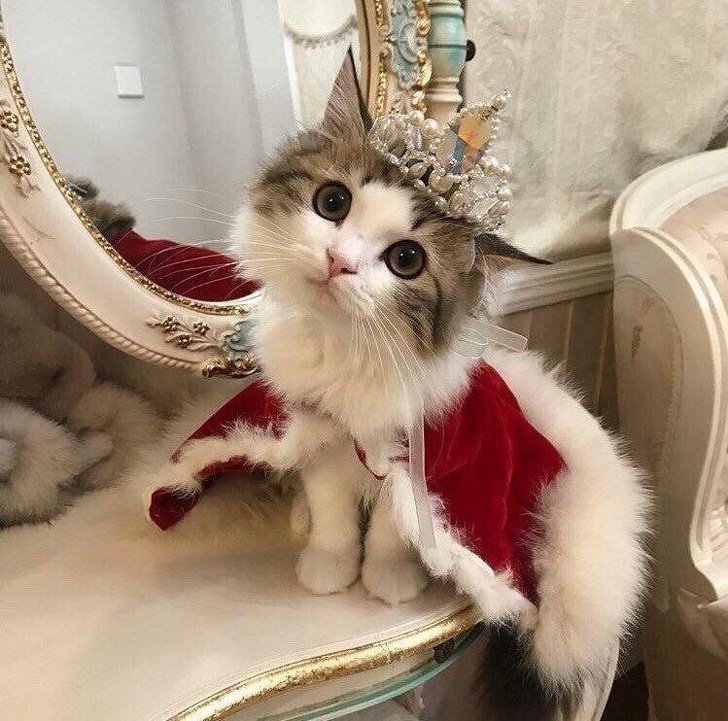 7. Sentir el apoyo es crucial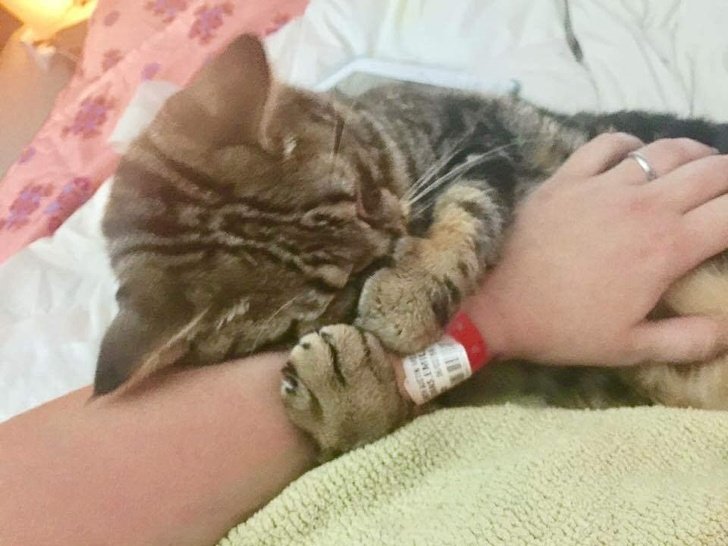 8. Es necesario recibir un poco de luz solar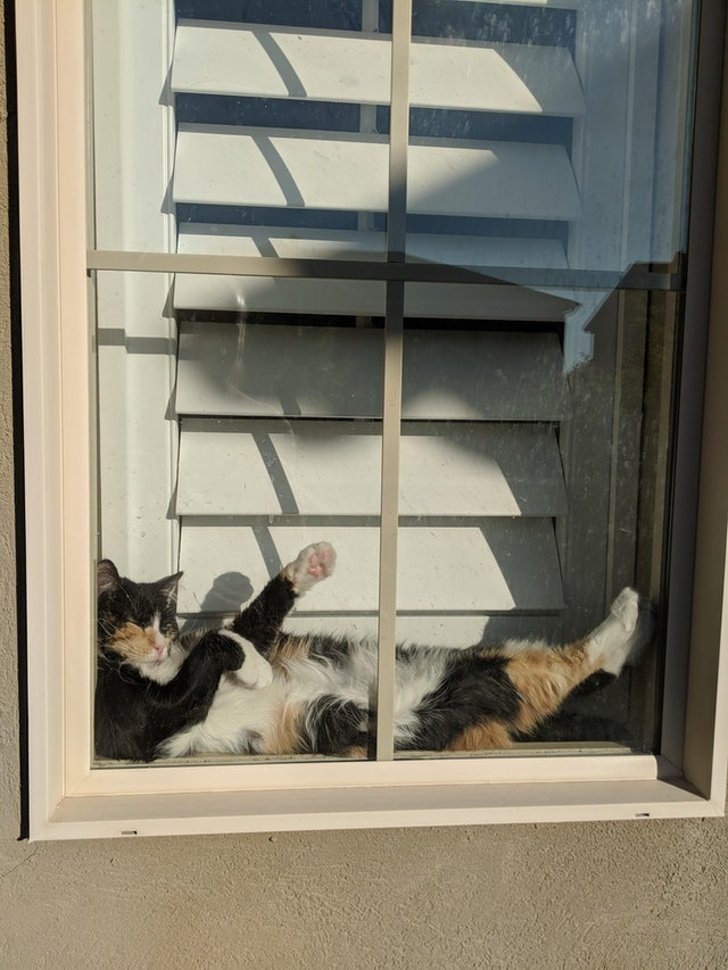 9. "Nos hemos quedado sin sirope, David"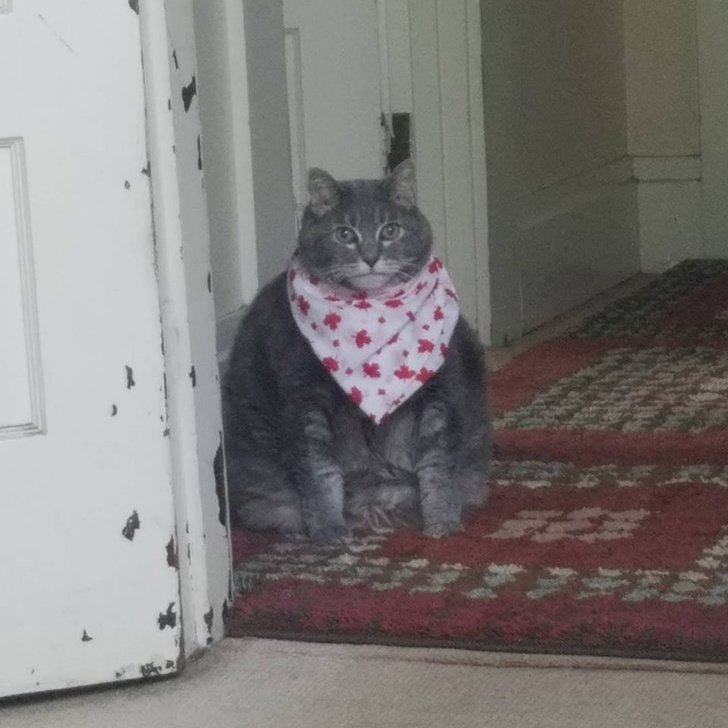 10. Si crees que has pasado por retos bastante complicados, aquí hay un perro que acaba de graduarse de la formación de cachorros: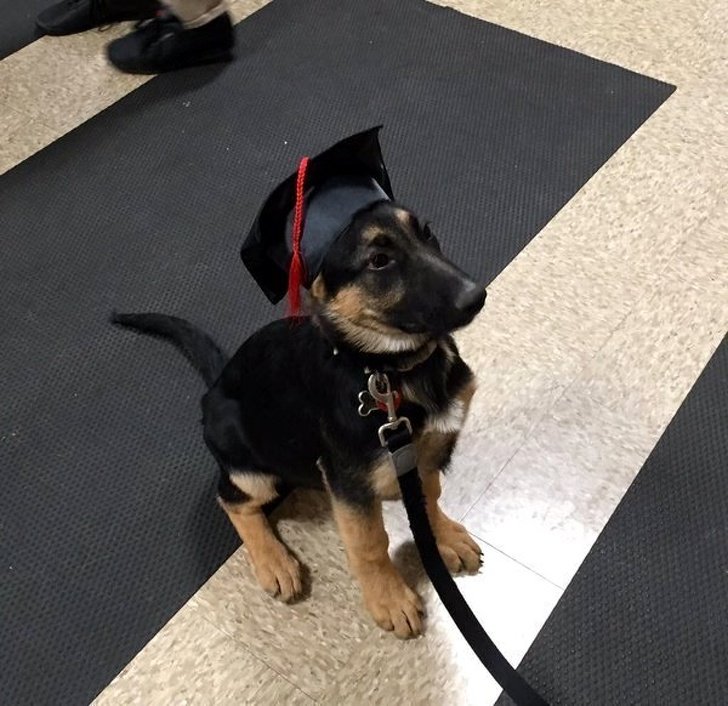 11. "¡Tengo un yeso de tigre! ¡Escúchalo rugir!"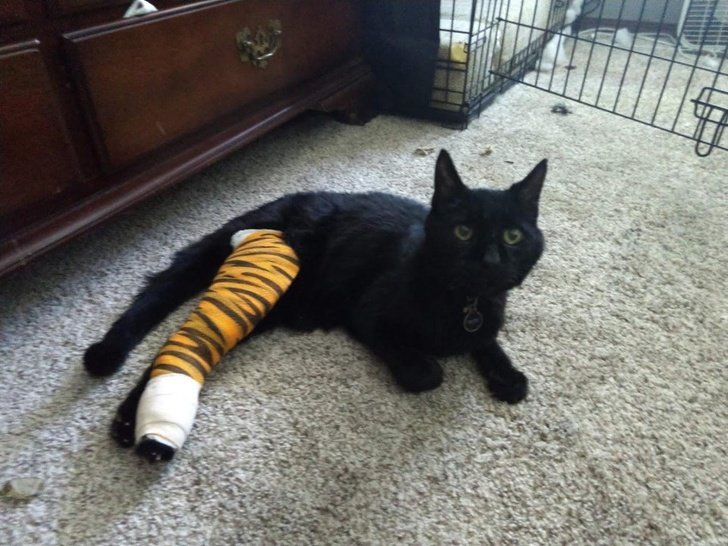 12. Un perro muy patriótico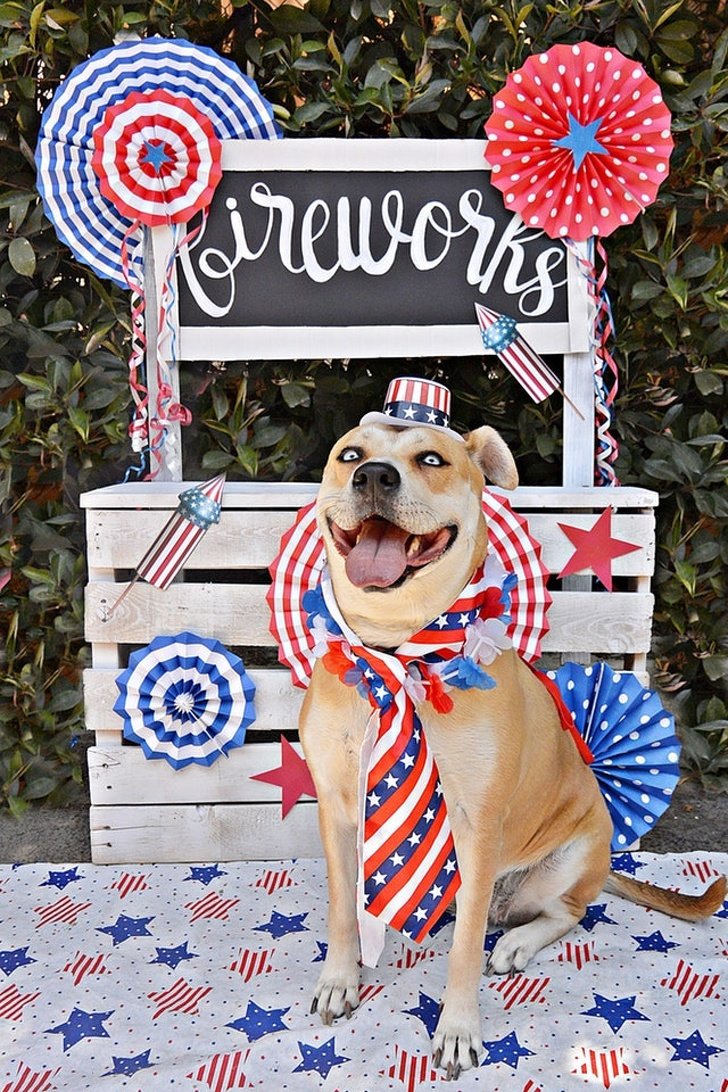 13."Toma asiento, humano. Necesitamos hablar"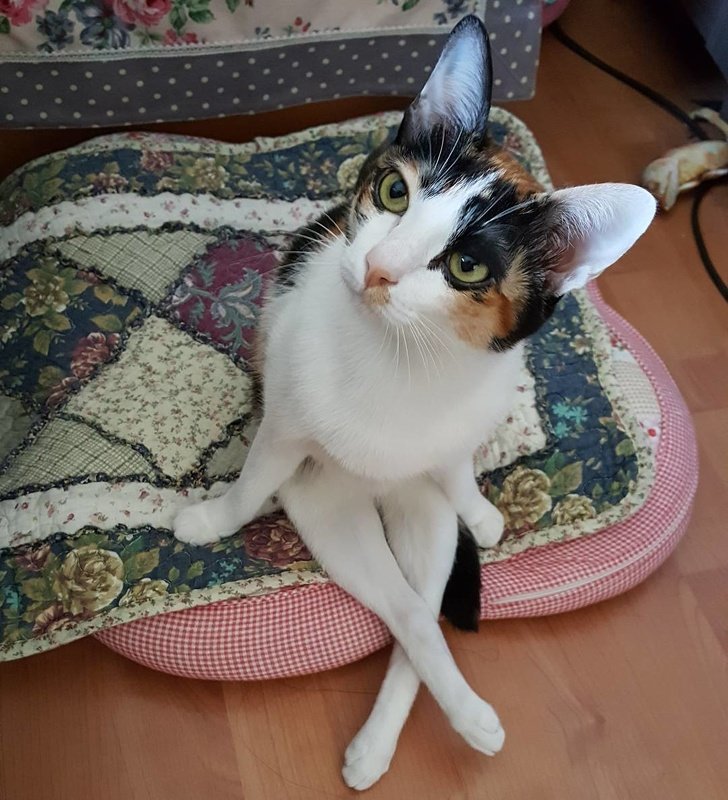 14. El nuevo chico del calendario
15. Tonteando con mi amigo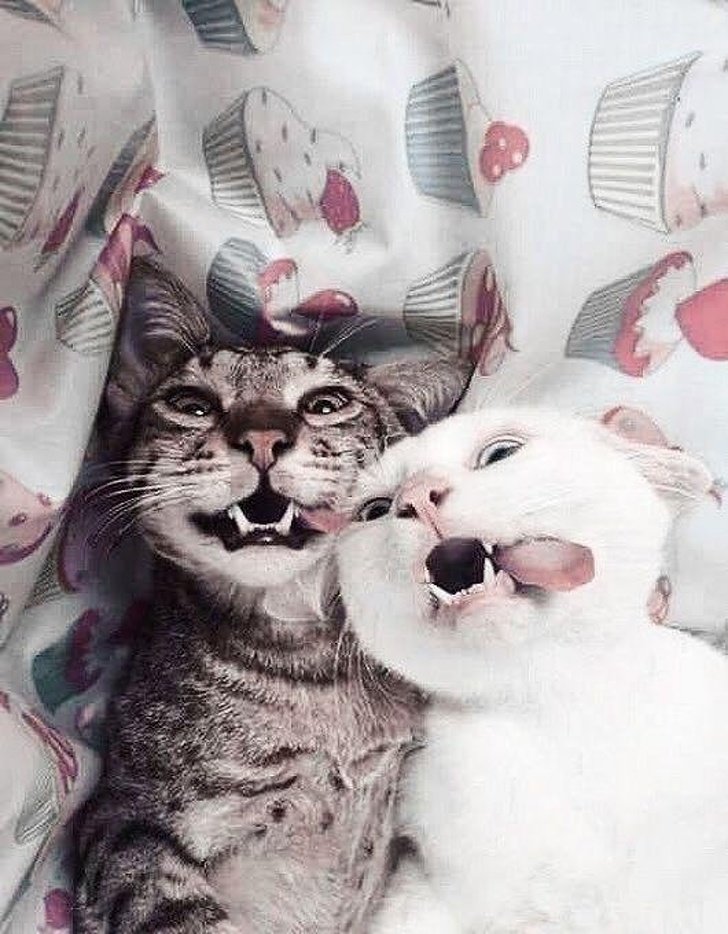 16. Cuando tu hermanita se enoja: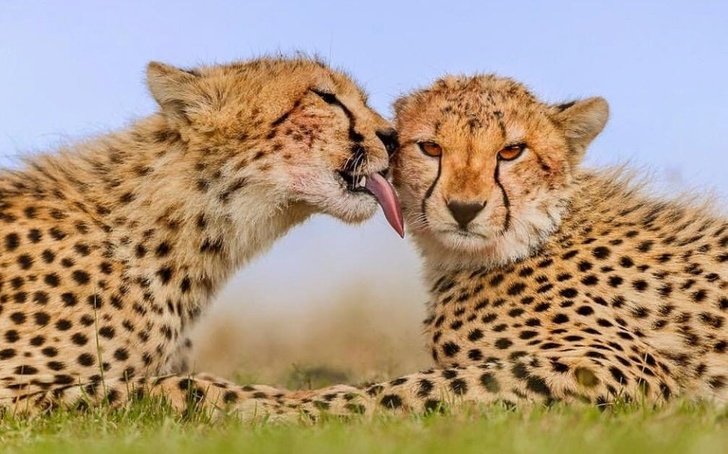 17. Esperando a que papá regrese a casa…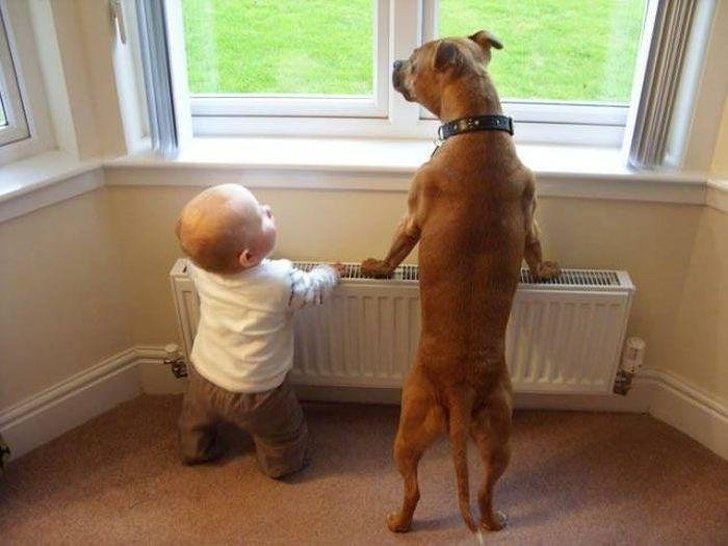 18. Pasando el rato…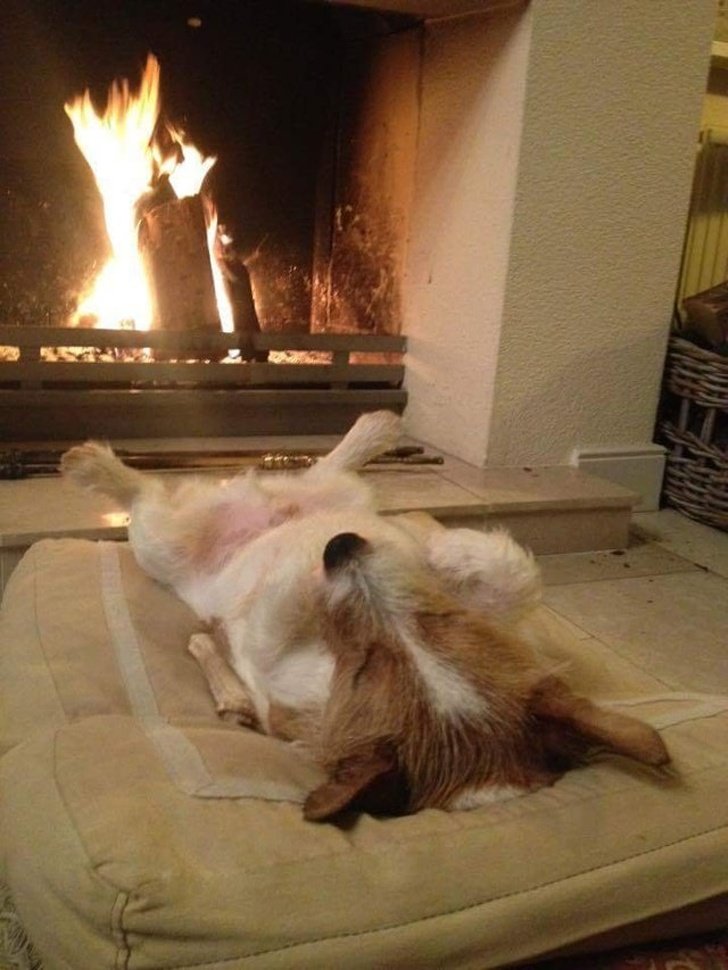 19. Yoga para parejas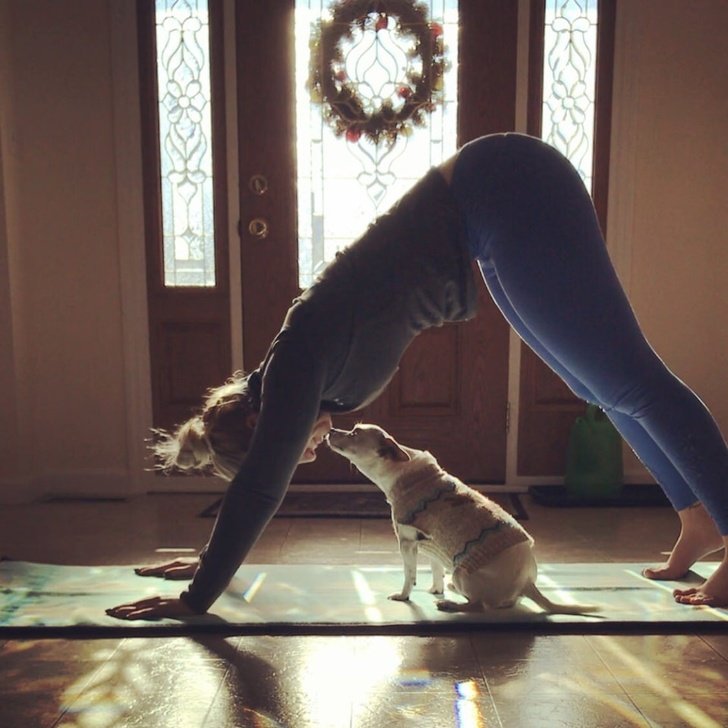 20. La familia perfecta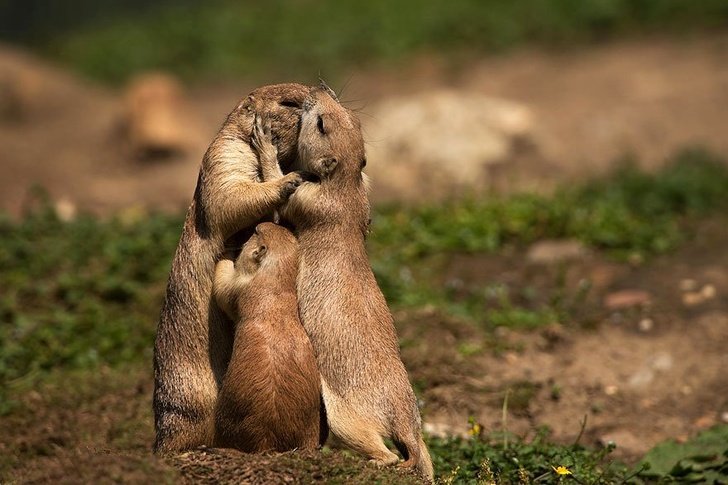 21. Esta es mi perrita, está muy a la moda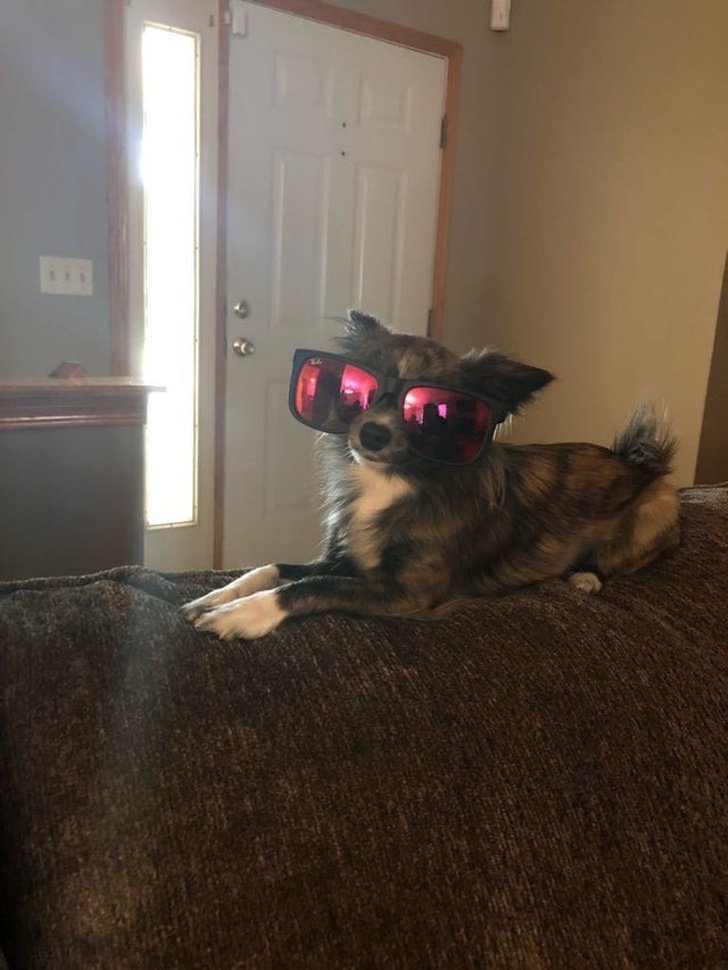 22. "Un poco más a la derecha, por favor"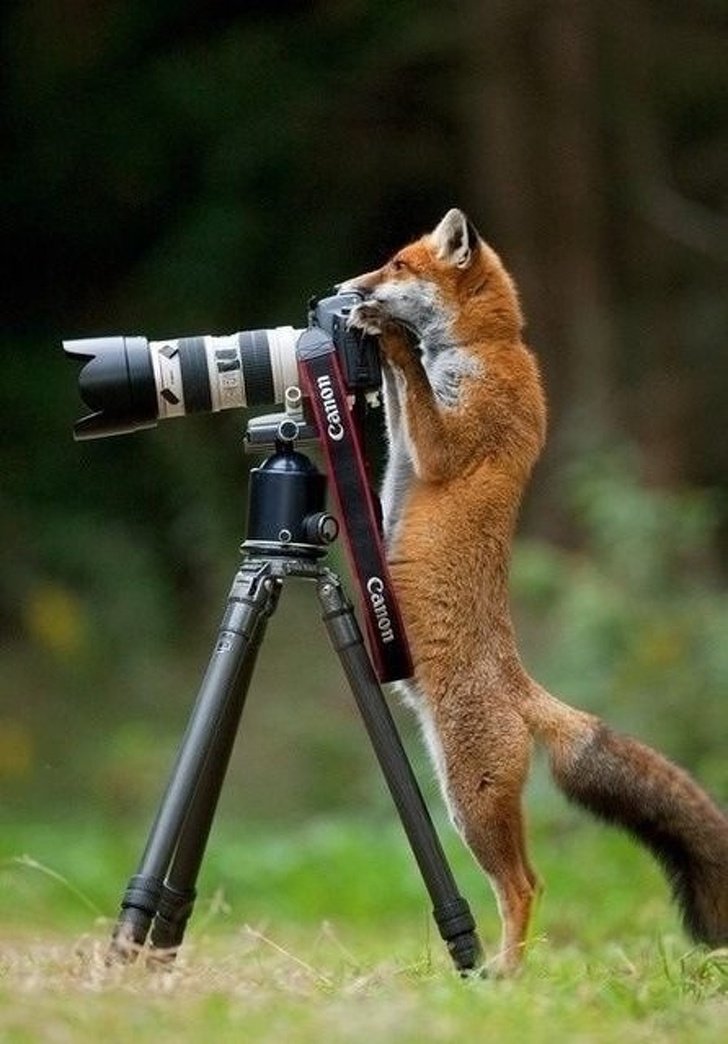 ¿Algunos de estos animales te hicieron pensar en tus mascotas? ¡Comparte sus mejores fotografías con nosotros en la sección de comentarios!
Enjoyed the article? Check out another interesting story below ▼
---

Share this story with your friends and family!
---