Algunas veces el cerebro no puede creer lo que los ojos ven, esto es lo que llamamos una ilusión óptica. En la era de Instagram y Photoshop nos enfrentamos con una variedad de fotos mejoradas y retocadas todos los días. Vemos fotos de un amigo valiente de pie en el borde de un acantilado, comida casera hermosa, lugares de ensueño y anuncios impresionantes. Pero lo que vemos no es tan simple.
Smalljoys recolectó 24 imágenes "perfectas" junto con lo que sucedía detrás de cámaras.
24. El tiempo se mueve lentamente cuando no hay agua caliente…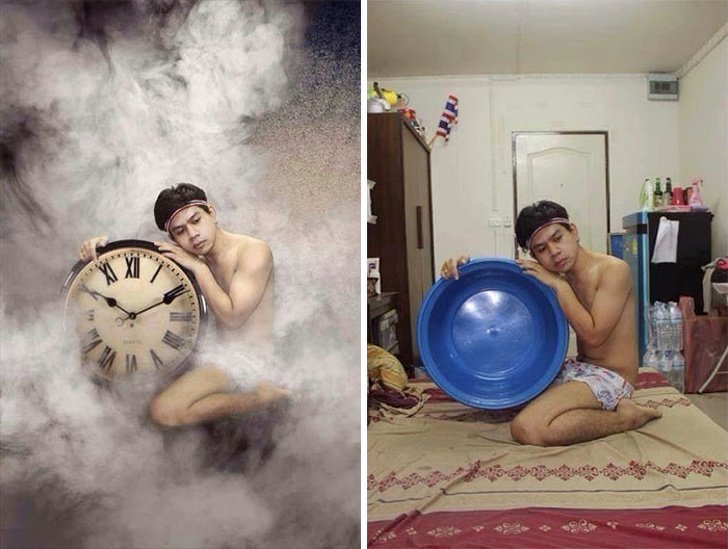 23. ¿Qué harías por tu página de Instagram?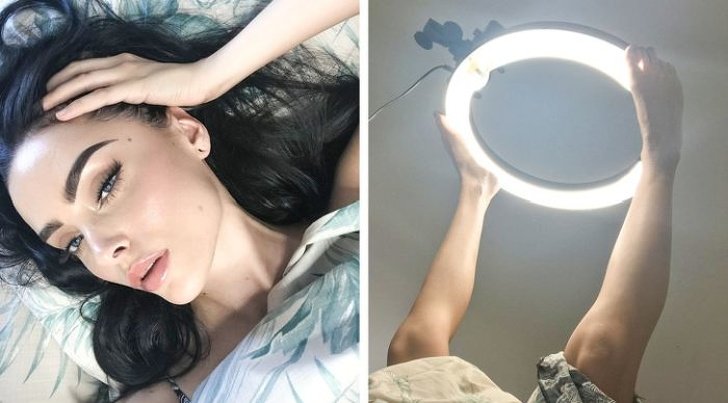 22. No confíes en la publicidad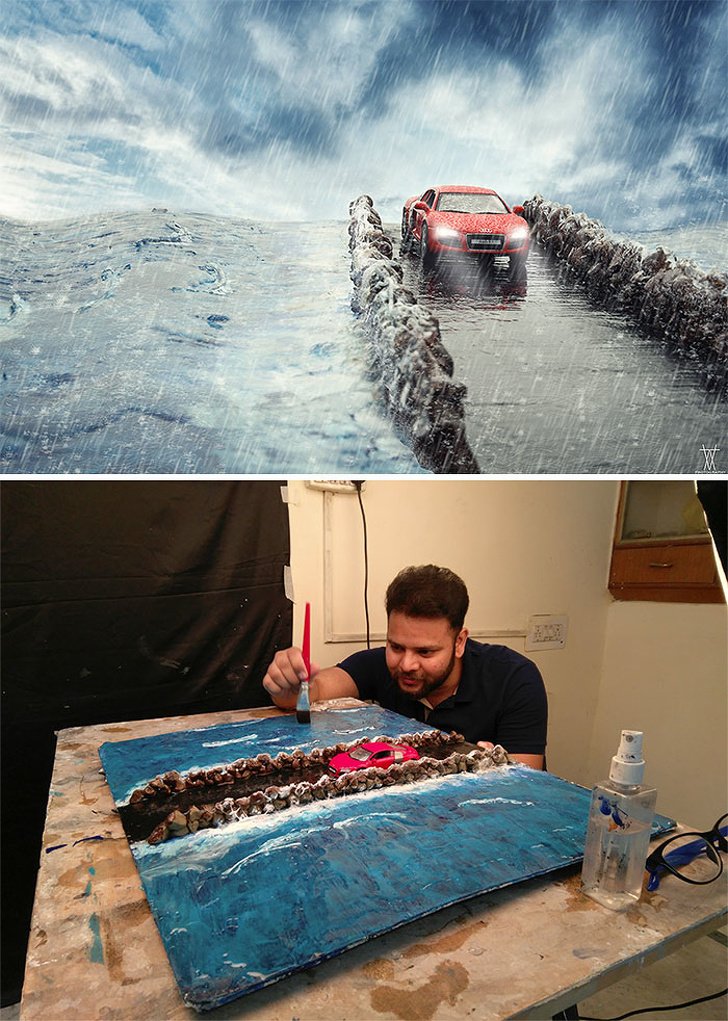 21. ¡Mira lo dedicado que es este fotógrafo!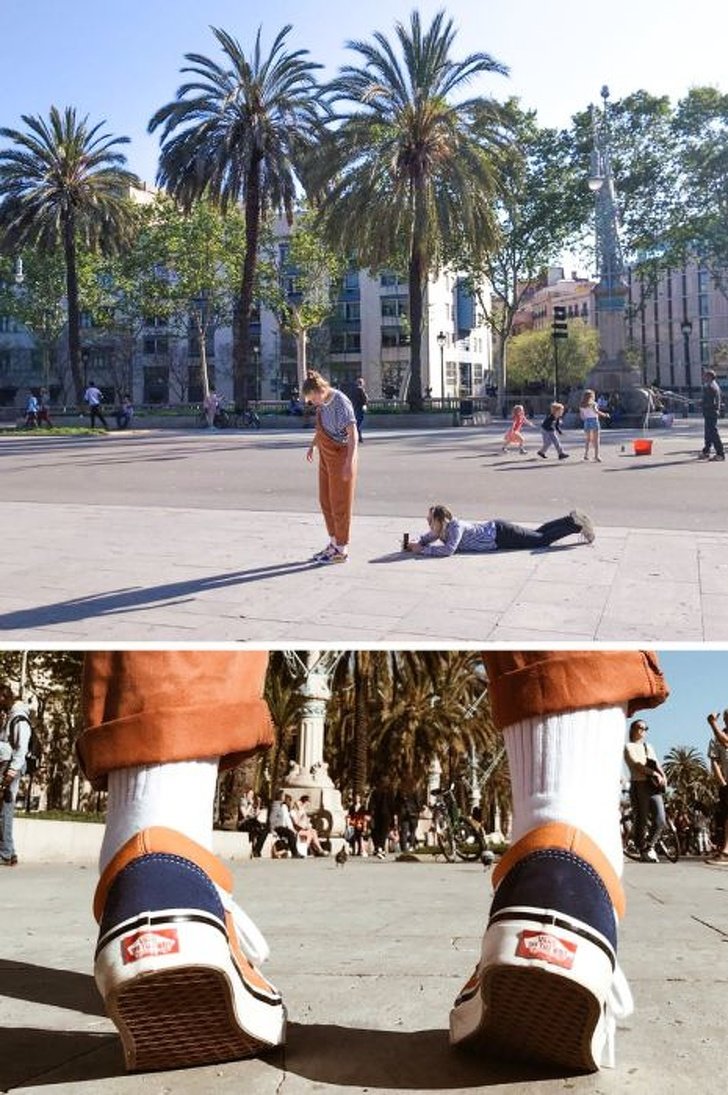 20. ¿Quién dijo que los productos de harina arruinan la figura?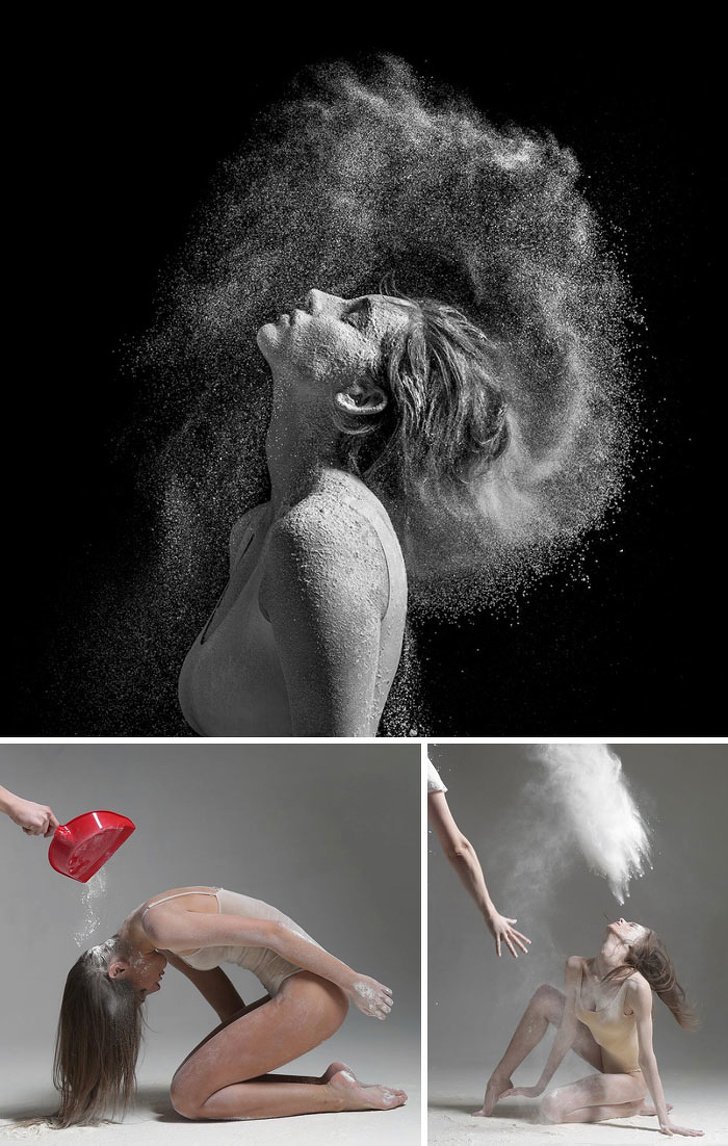 19. El único pedazo de arena en la "playa"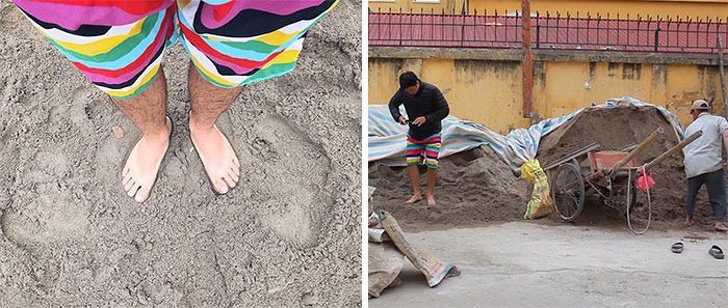 18. ¿Se puede tomar una buena foto de la luna sin usar trucos?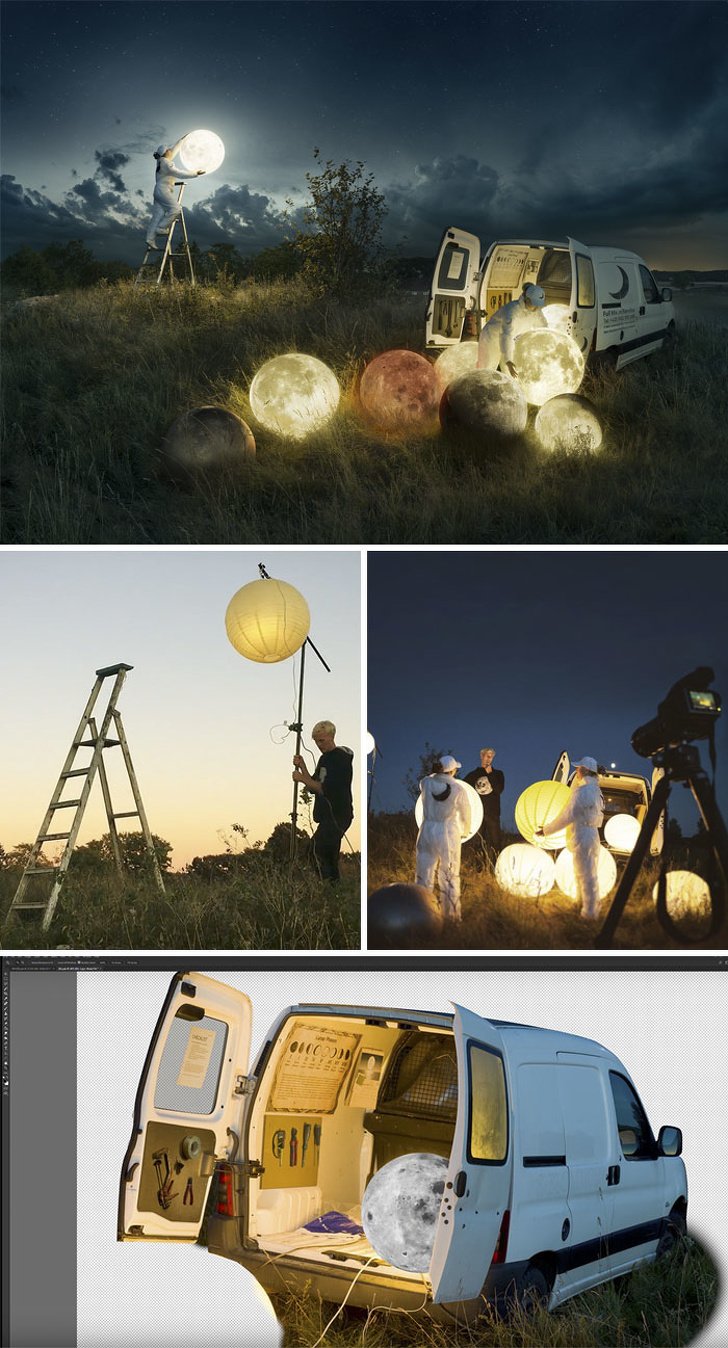 17. ¡Oh no! ¡La calidez de la foto de la izquierda desapareció!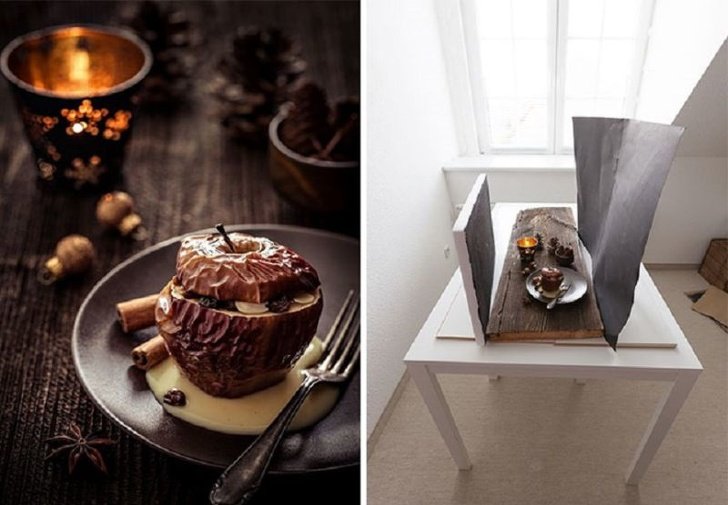 16. La levitación como realmente es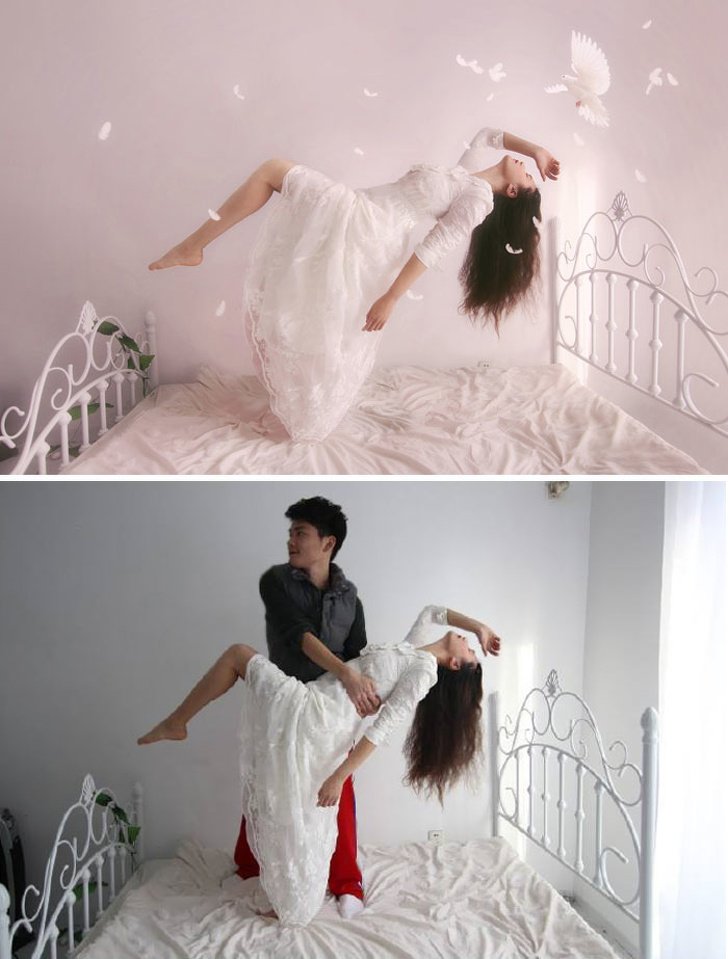 15. "¡Espera… quiero tomar la misma foto!"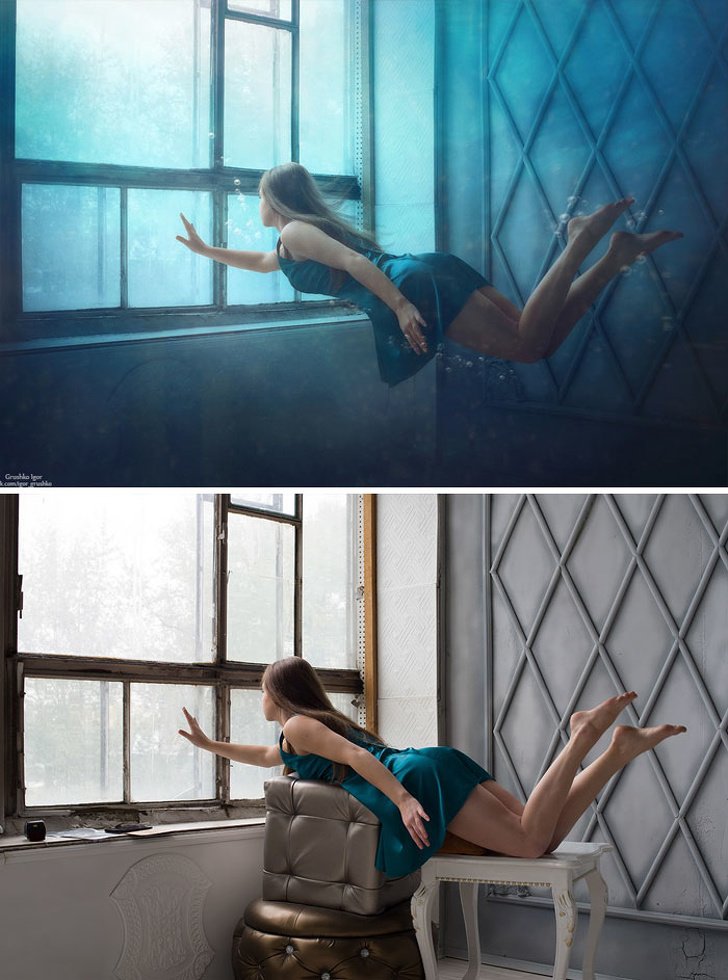 14. Photoshop puede cambiar todo
13. Cuando todo lo que hizo para una foto fue acostarse con los ojos cerrados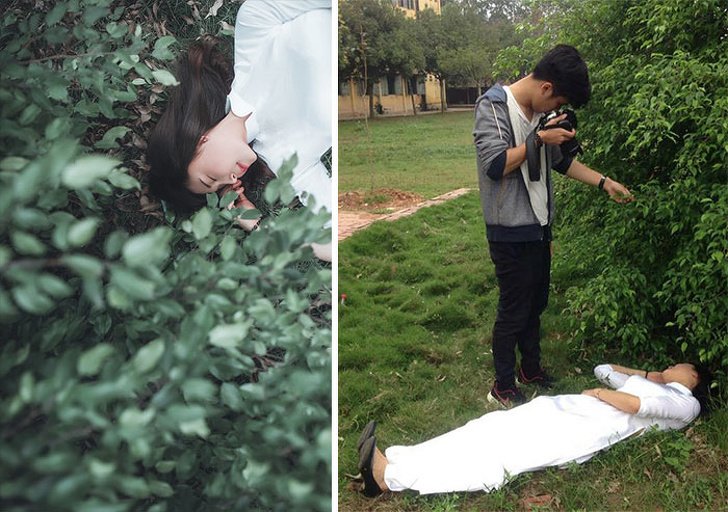 12. ¡Ánimo, sonrían, por favor!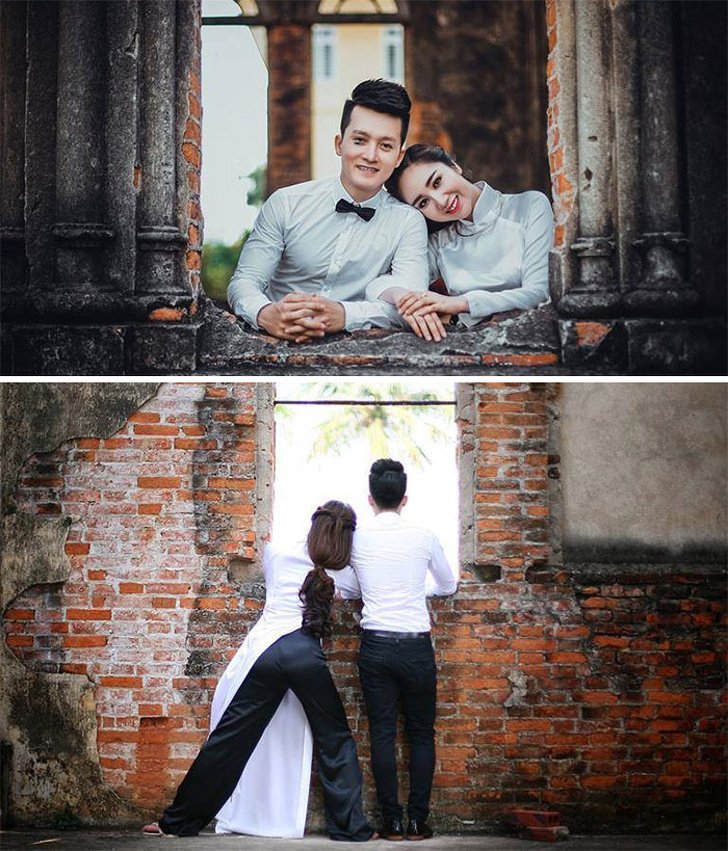 11. "Sí, mamá, estoy de vacaciones en las montañas"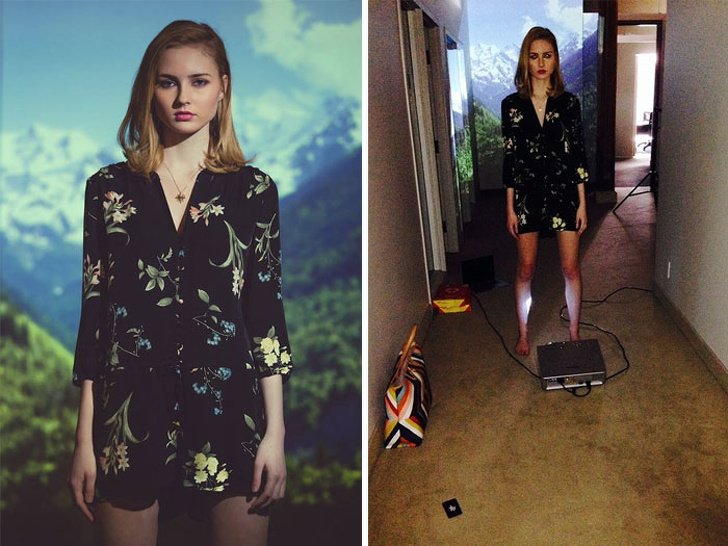 10. Así es como se hacen las fotos románticas: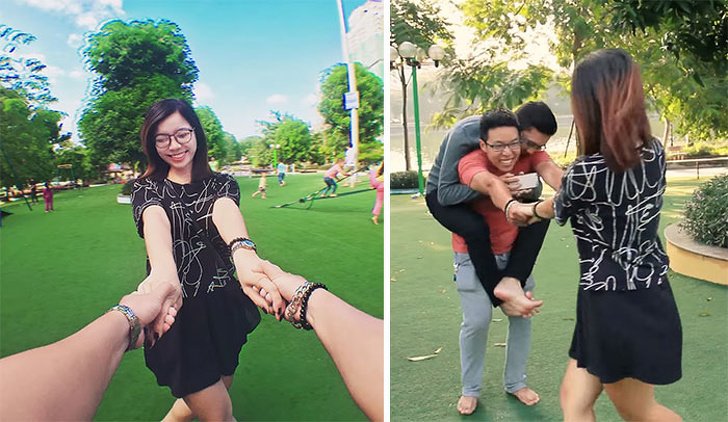 9. Una pista de baile en tu estudio fotográfico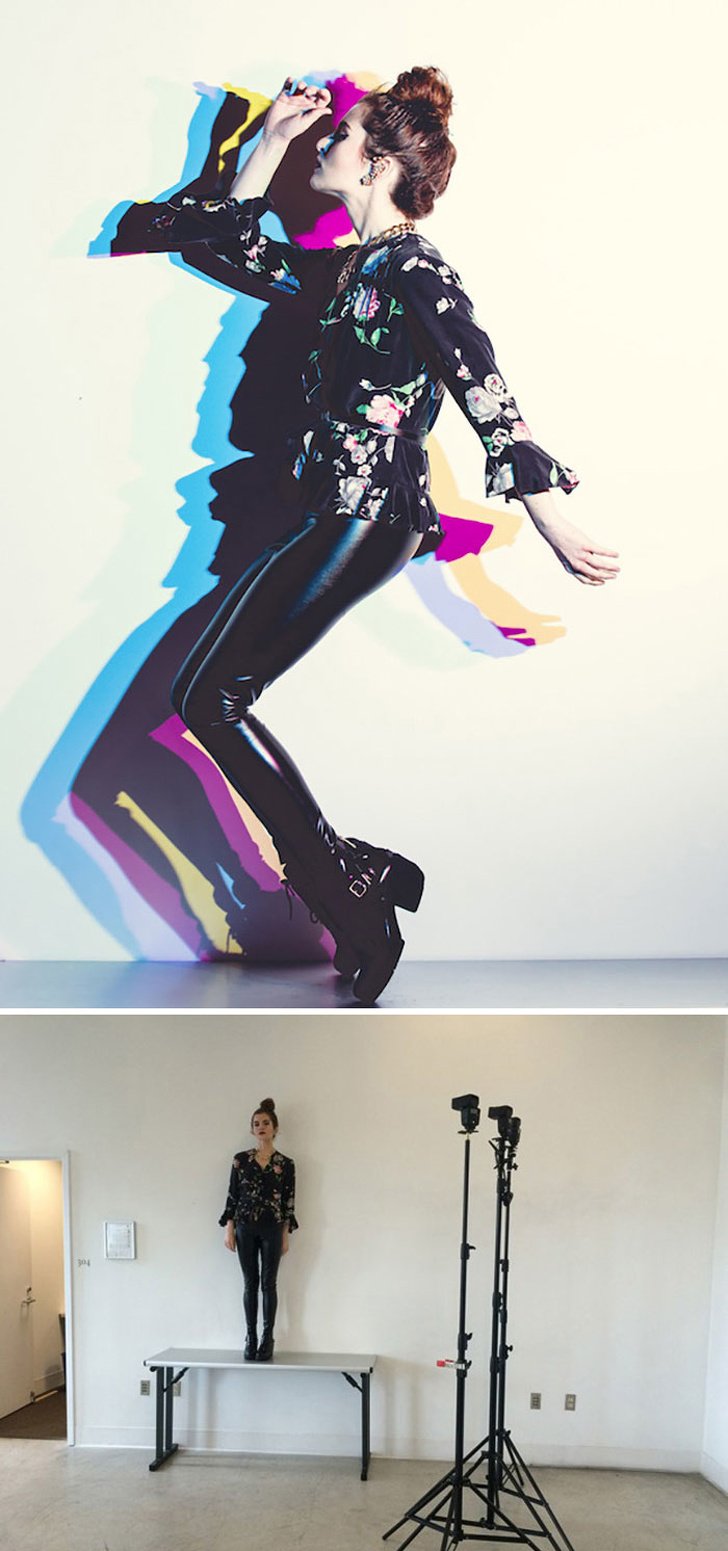 8. ¡Ahora sabes qué hacer en tu próxima fiesta!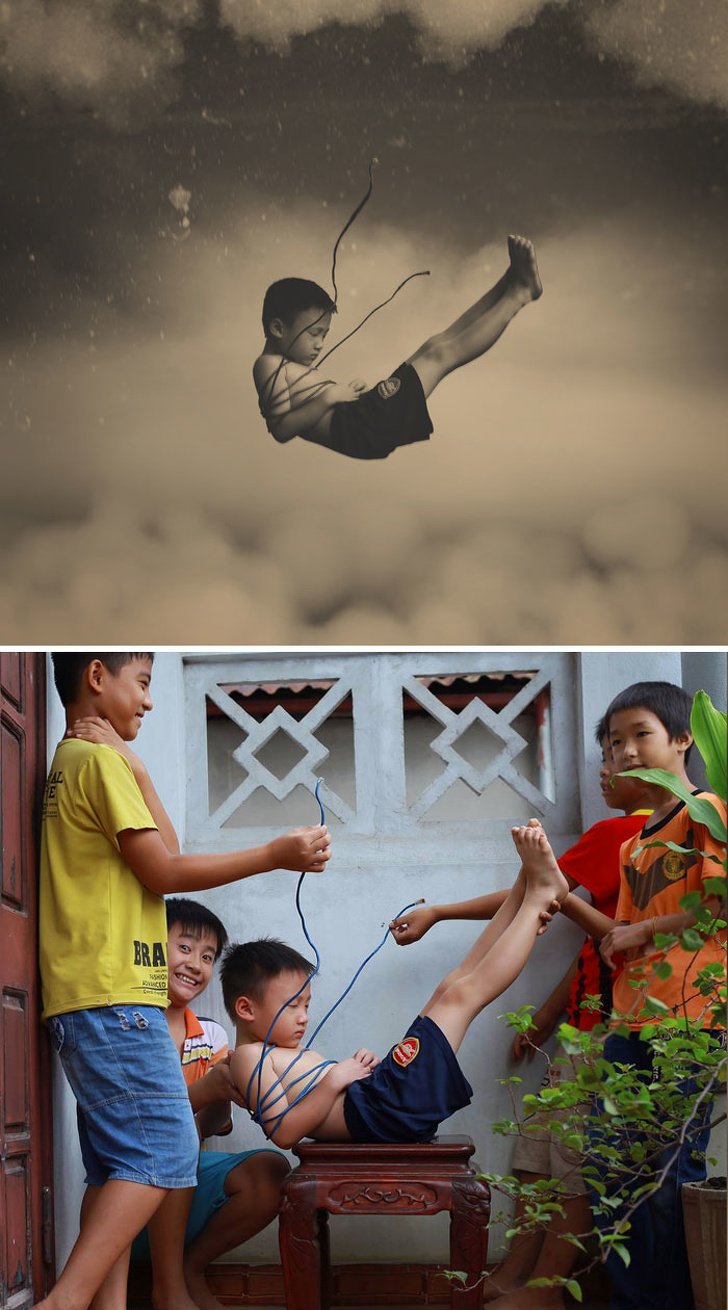 7. "Entonces, ¿dónde puedo encontrar esta casa de ensueño en un tamaño más grande?"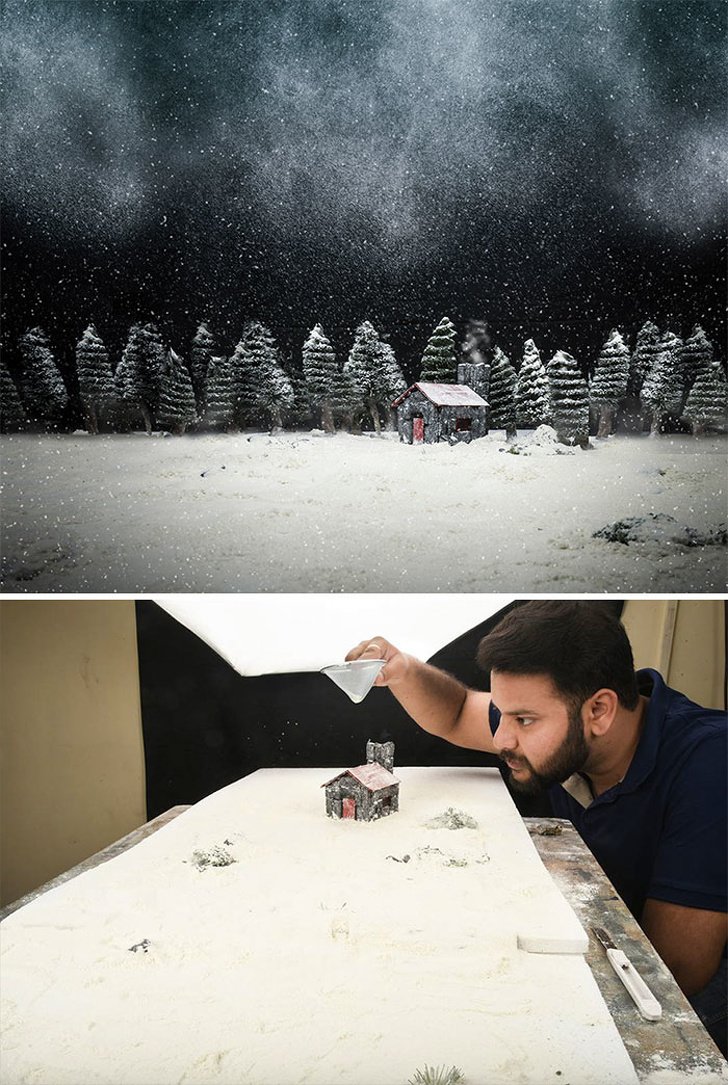 6. Me pregunto si esta hierba tan alta existe realmente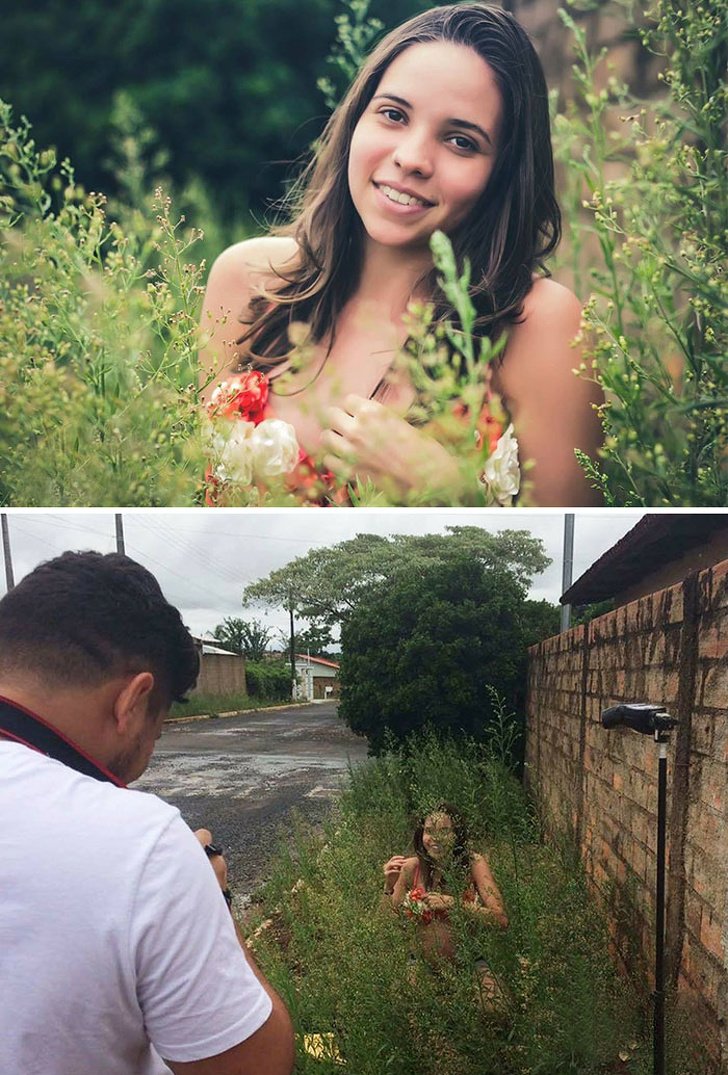 5. El vapor vertical ya no es mágico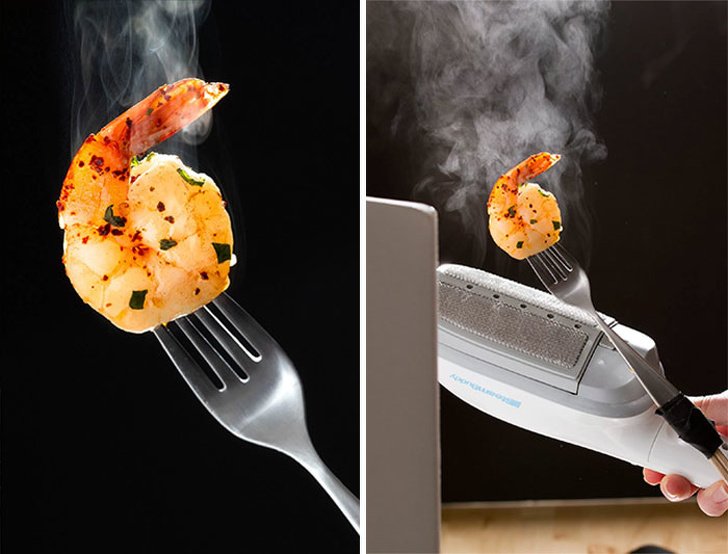 4. Chicos, ¡limpien la playa cuando terminen!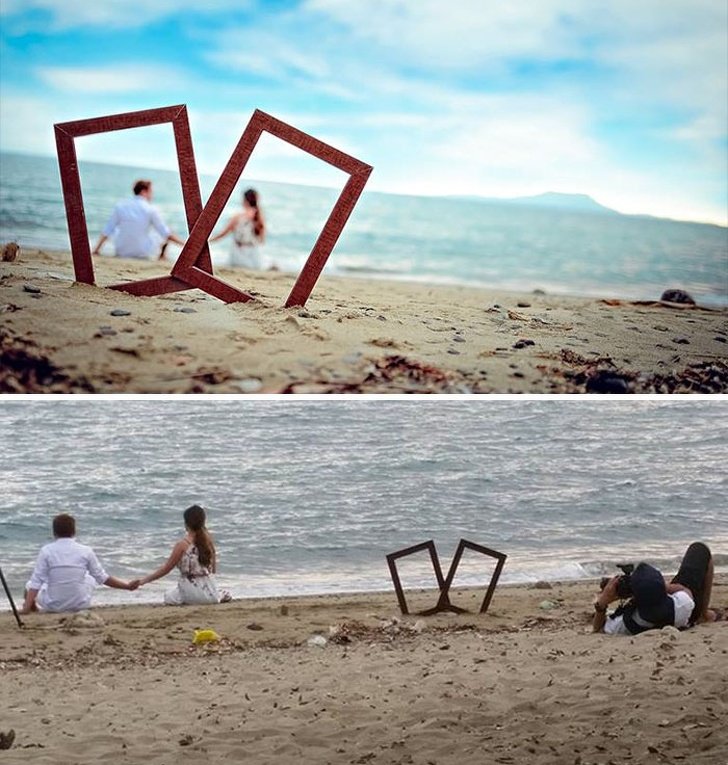 3. Un poco desagradable…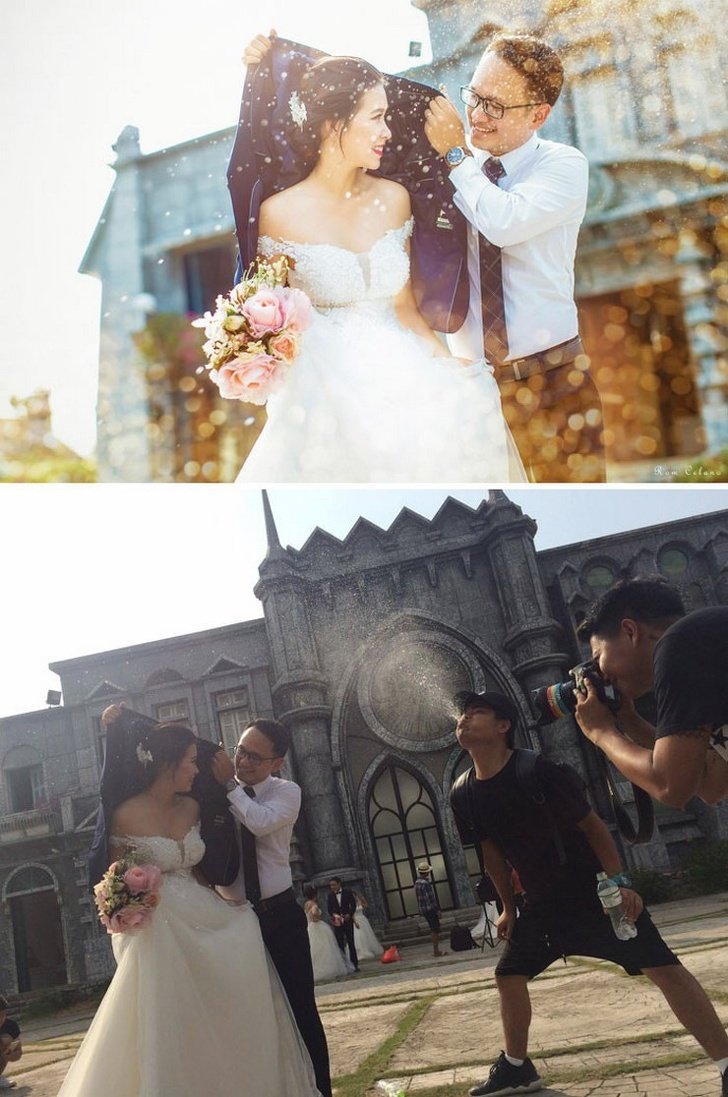 2. Conozca tus buenos ángulos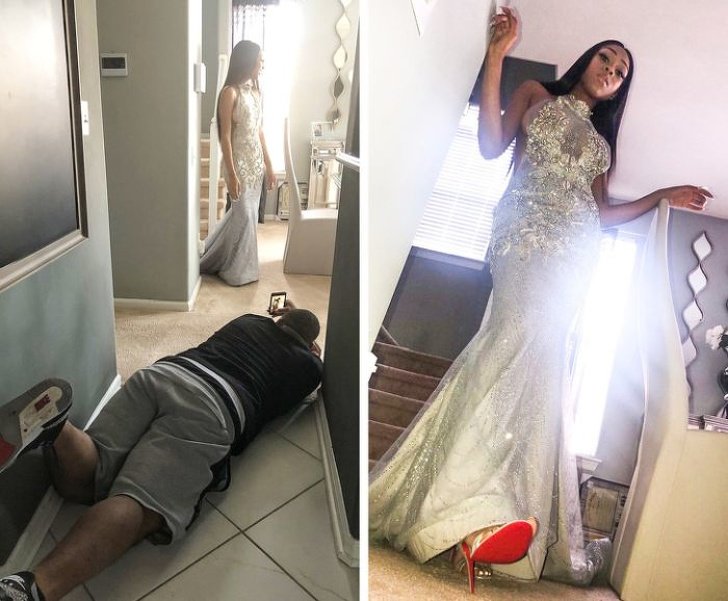 1. ¿Hay algo real en los anuncios?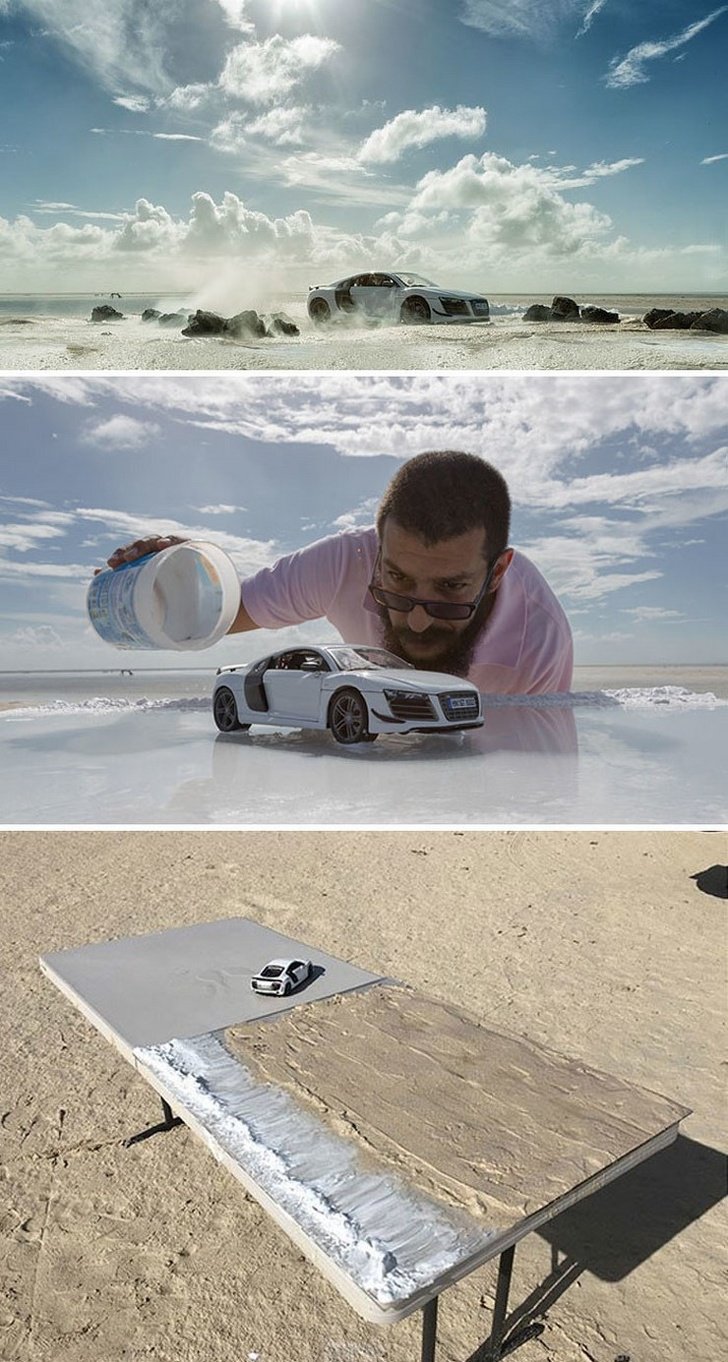 ¿Qué trucos de fotografía te gustaron más? ¡Comparte con nosotros en los comentarios a continuación!
Enjoyed the article? Check out another interesting story below ▼
---

Share this story with your friends and family!
---