Parents encourage their kids' artistic efforts, but these drawings probably didn't make it on the fridge. Smalljoys has compiled a list of revealing children's doodles, proving they know about their folks way more than their parents would like to admit to.
From drinking too much wine to "wrestling matches" in the bedroom, let's hope that moms and dads who inspired these funny almost-masterpieces eventually saw the humor in the situations and had some time to reflect. Scroll down to check out what insights the little rug rats shared on paper and vote for your favorite images!
#1 My Friend's 6 Year Old Daughter Drew This At School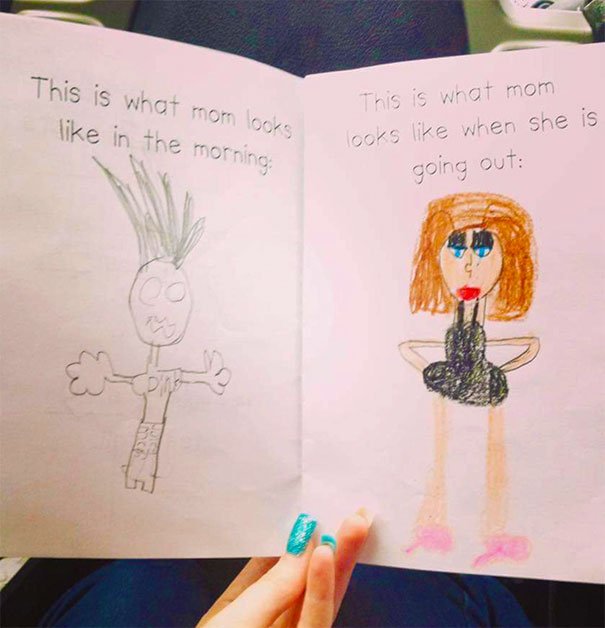 #2 Dad's Secret Revealed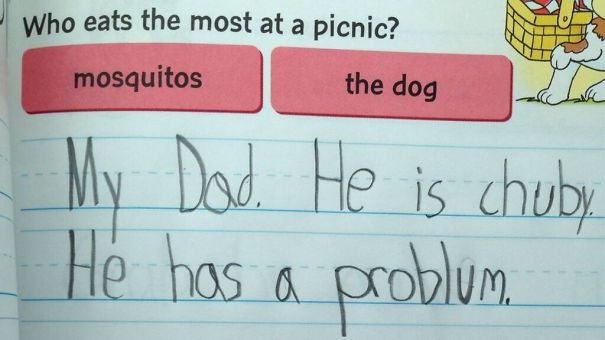 #3 My Friend's Father's Day Card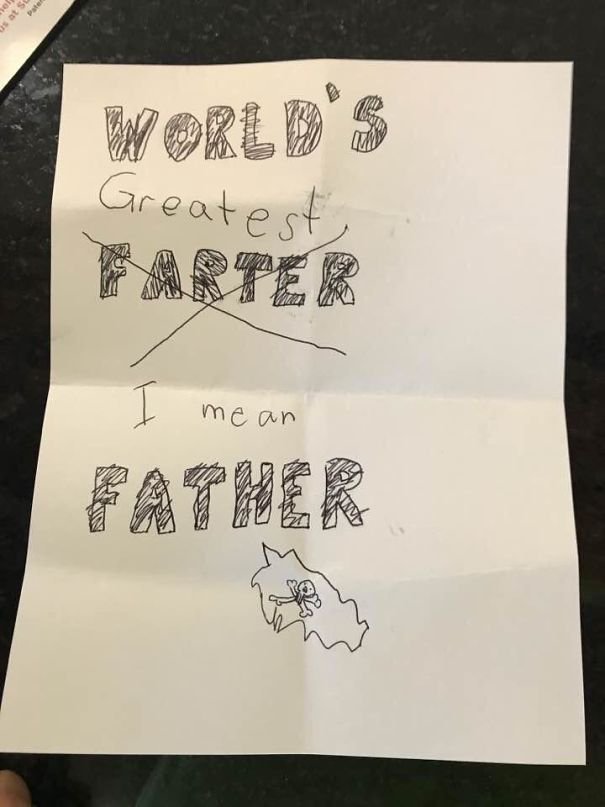 #4 Friend's 5th Grade Son Made Her This Card On Mother's Day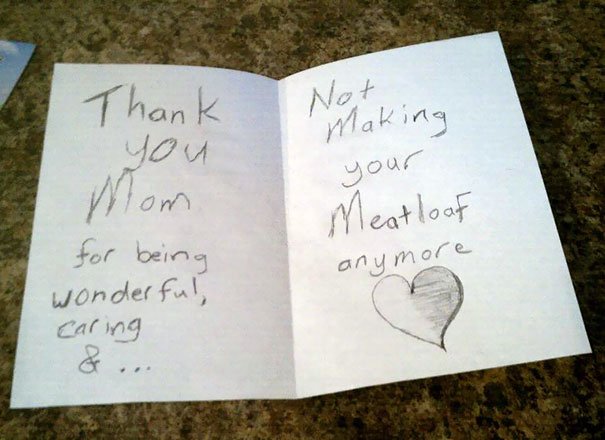 #5 My Friends Daughter Had A School Assignment To "Write One Sentence About A Family Member And Draw A Picture About It"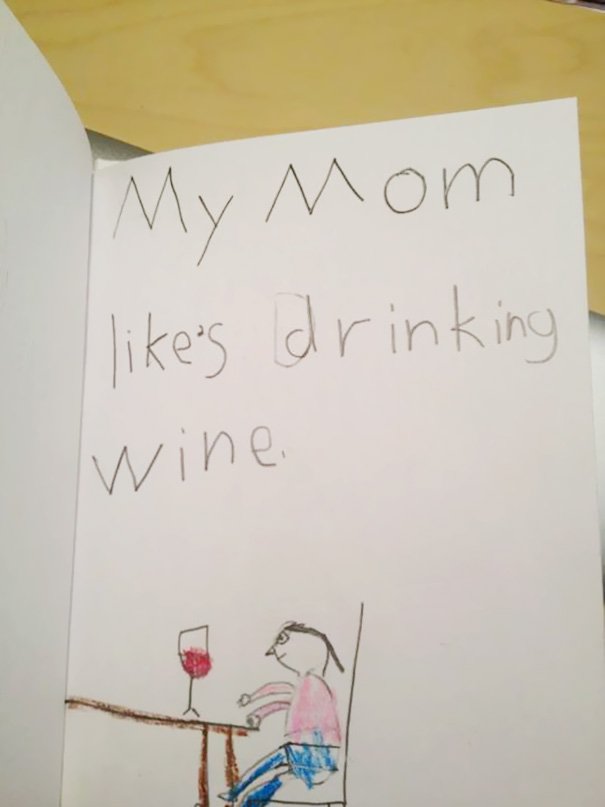 #6 So Glad I Checked My 2nd Grade Daughter's Homework. Not That I Made Her Fix It Or Anything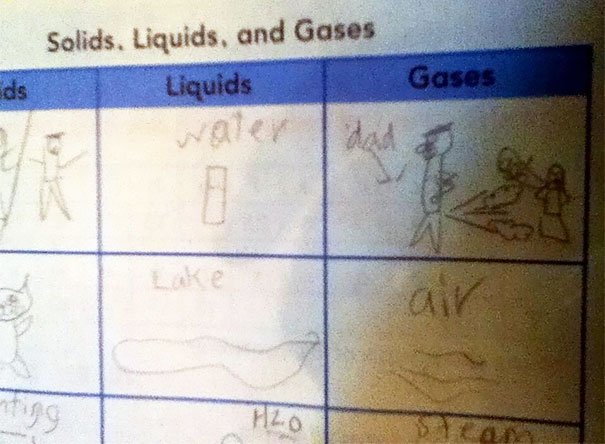 #7 A Letter From My Daughter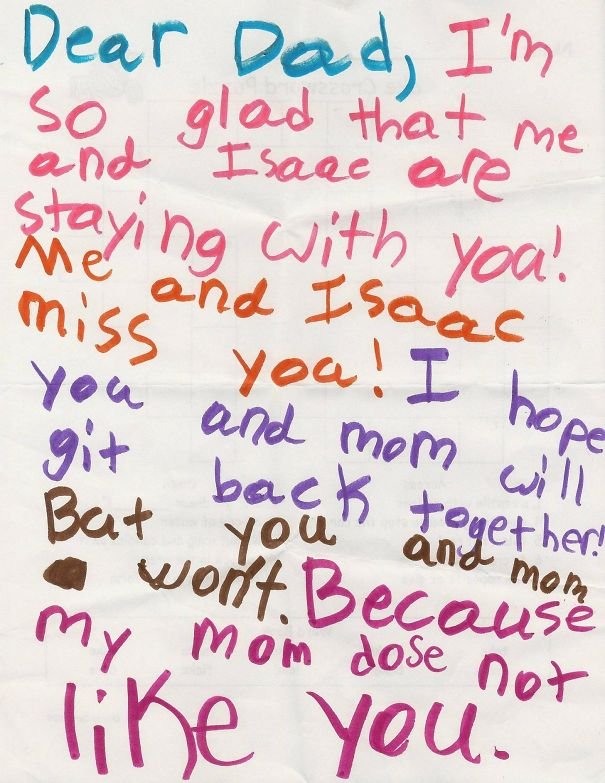 #8 The Boy Was Asked To Describe His Father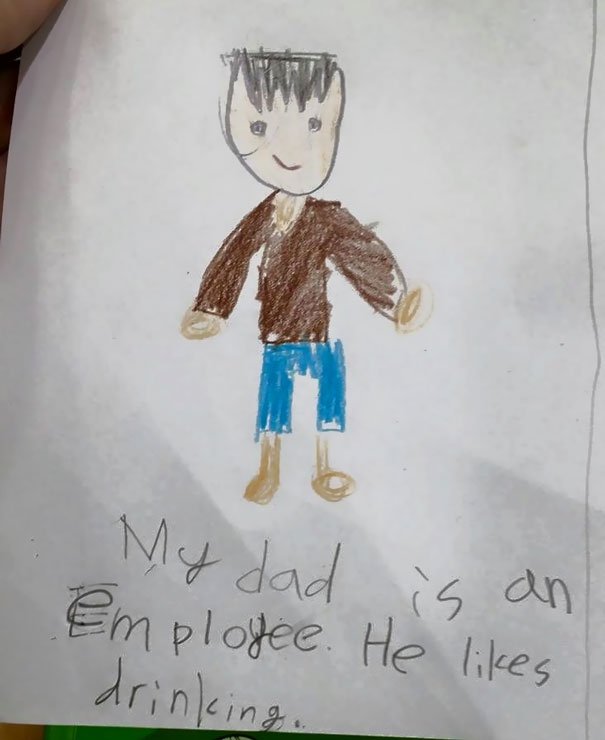 #9 My Cousins First Drawing Of Her Mum (She's 5)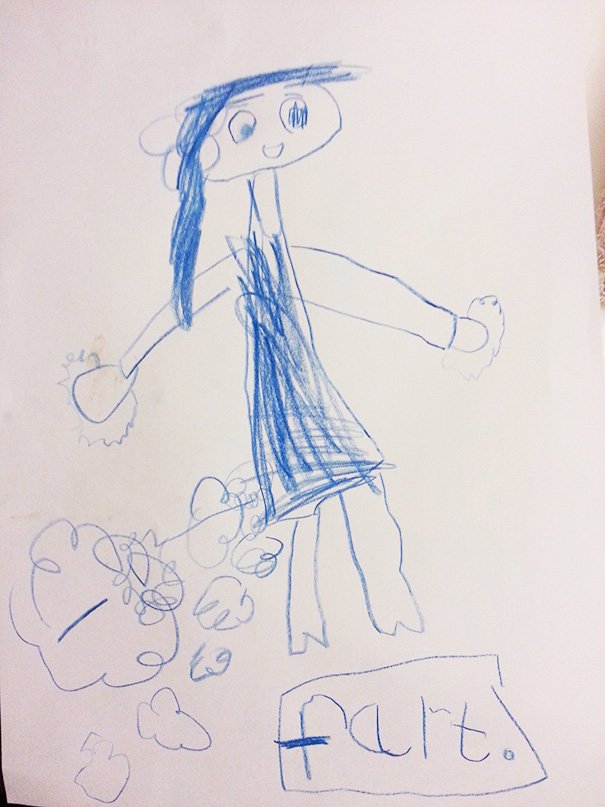 #10 Mom's Got The Life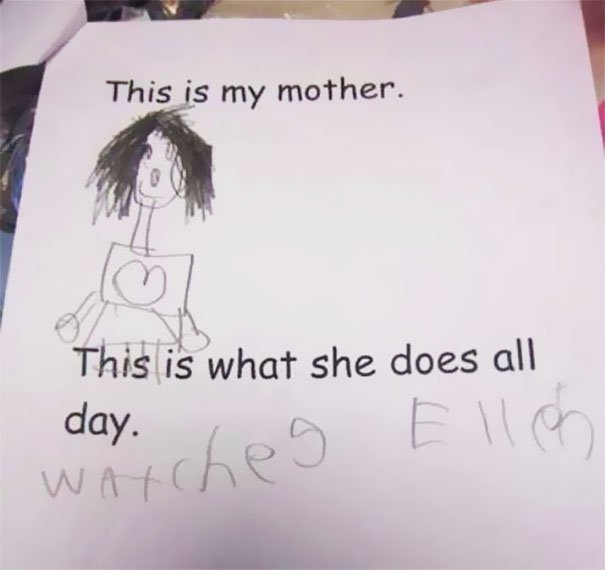 #11 My Mom Should Do Less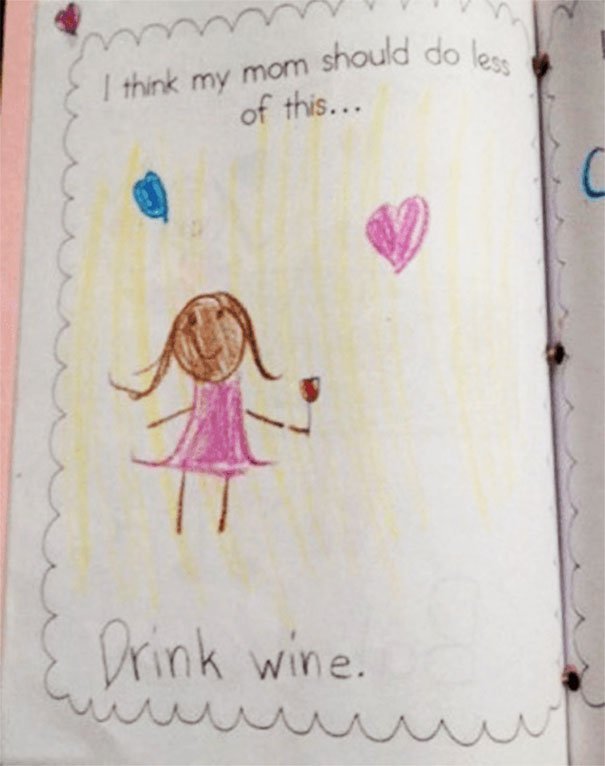 #12 My Friend's Sister Made This At School For Fathers Day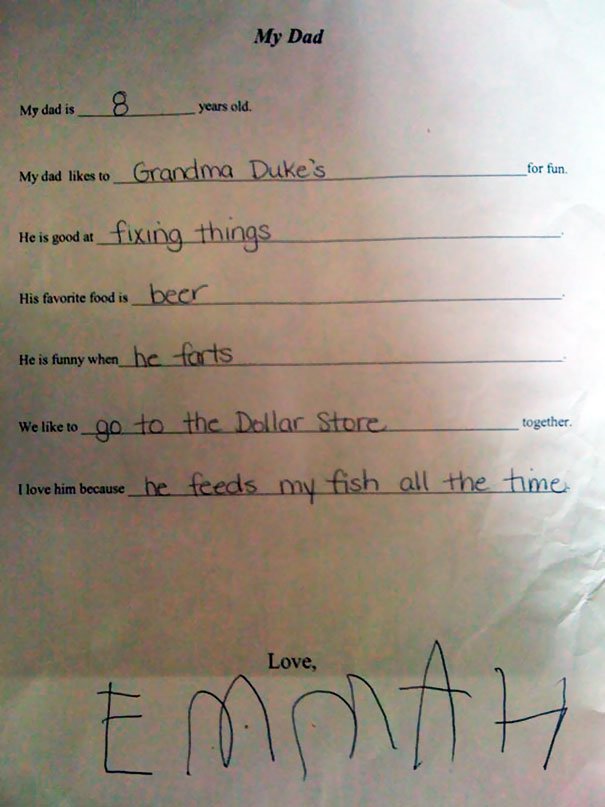 #13 To Mommy And Daddy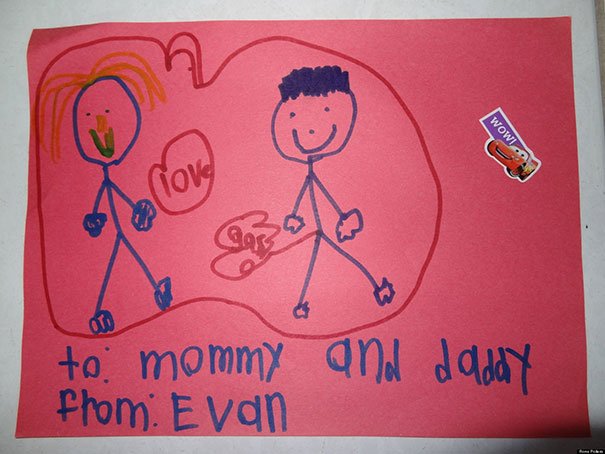 #14 I Know You Love Money, Mom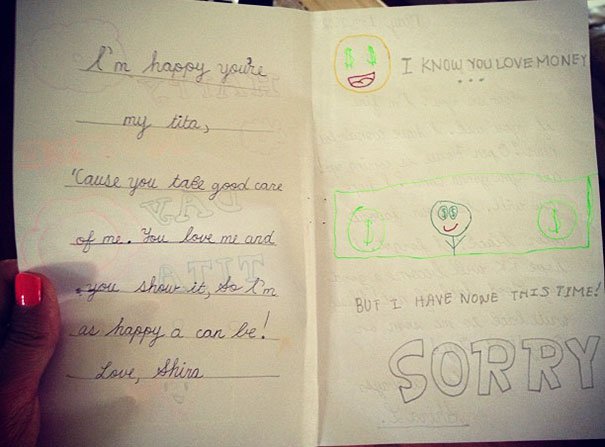 #15 Evil Mom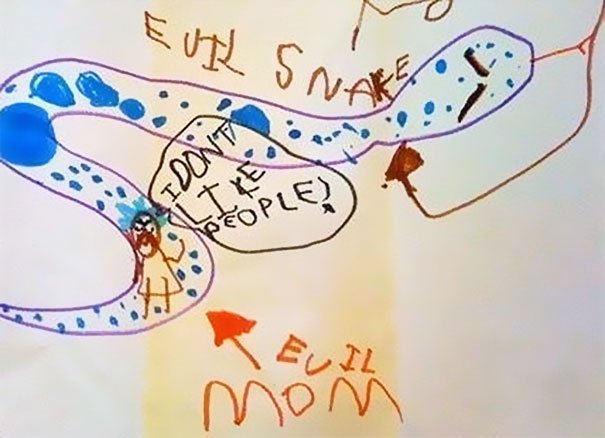 #16 "My News"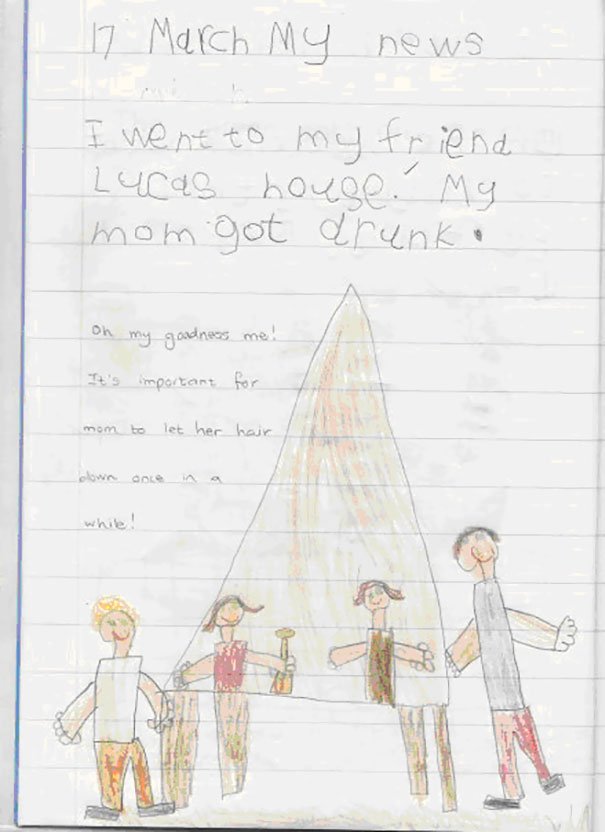 #17 Addicted To Facebook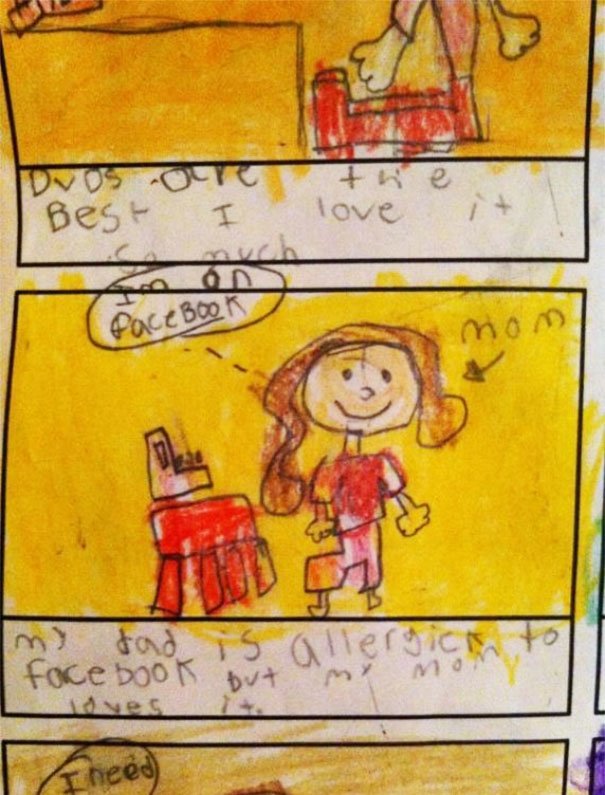 #18 My Friend Took This Photo Of A Kid's Drawing On A Child's Menu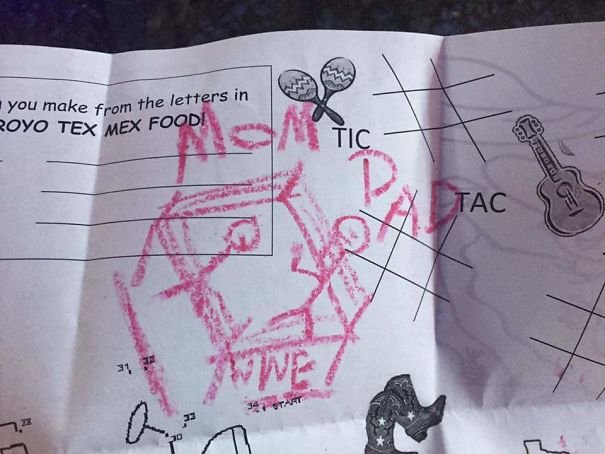 Enjoyed the article? Check out another interesting story below ▼
---

Share this story with your friends and family!
---