Parents are the best.
1.
This dad who reminded his daughter just how much she means to him.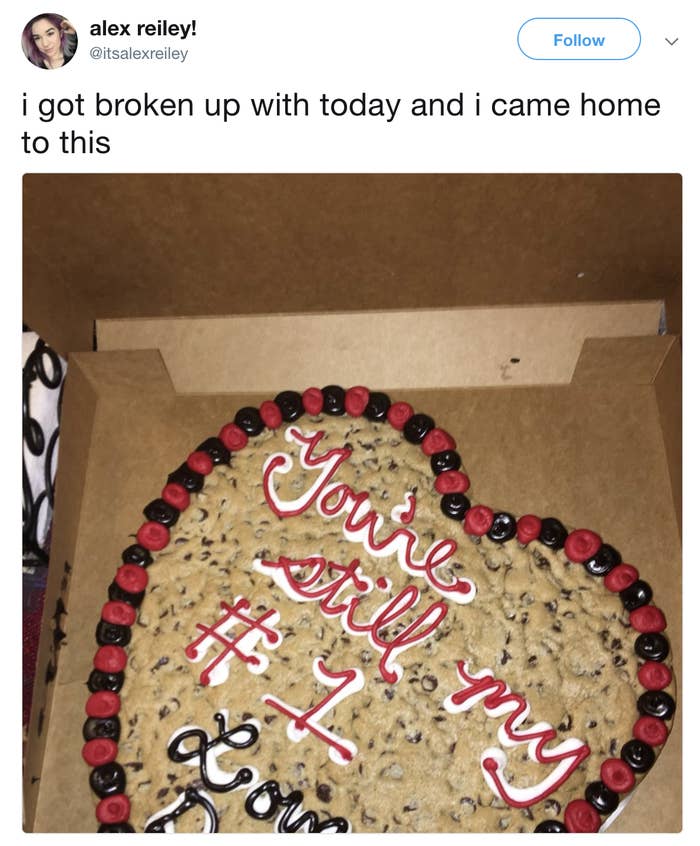 2.
This dad who took the family dog to a motorcycle event.
3.
These parents who made a legit at-home Blockbuster for their son.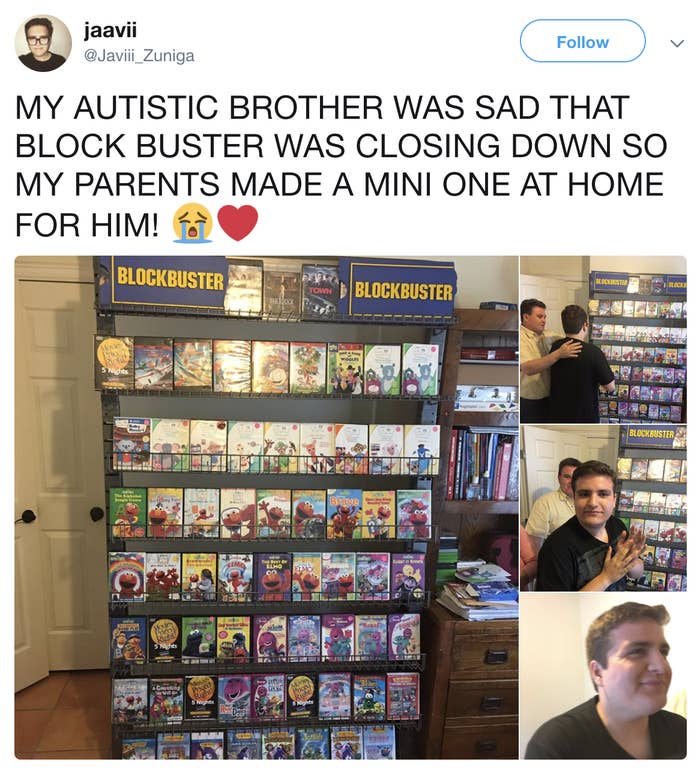 4.
And this mom who made an in-home spa for her daughter.
5.
These parents who greeted their kid at the airport like this.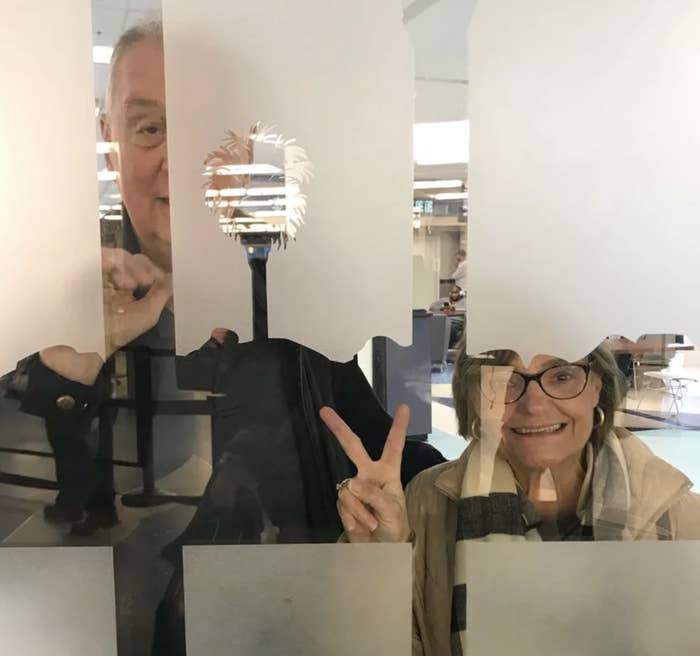 6.
This dad who knows free food is the best way to make his kid happy.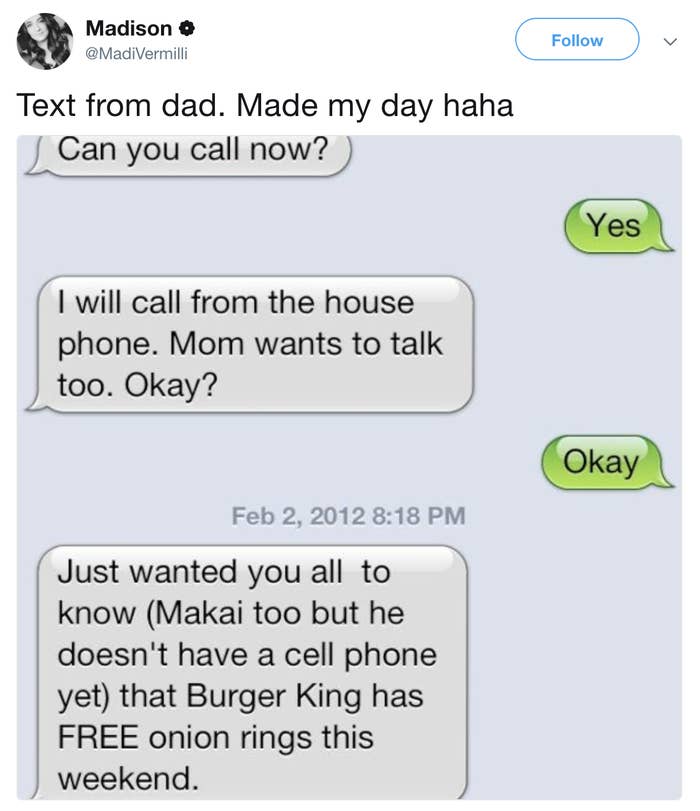 7.
And this mom who knows homemade cake that disses homework is a legit way to make her kid happy.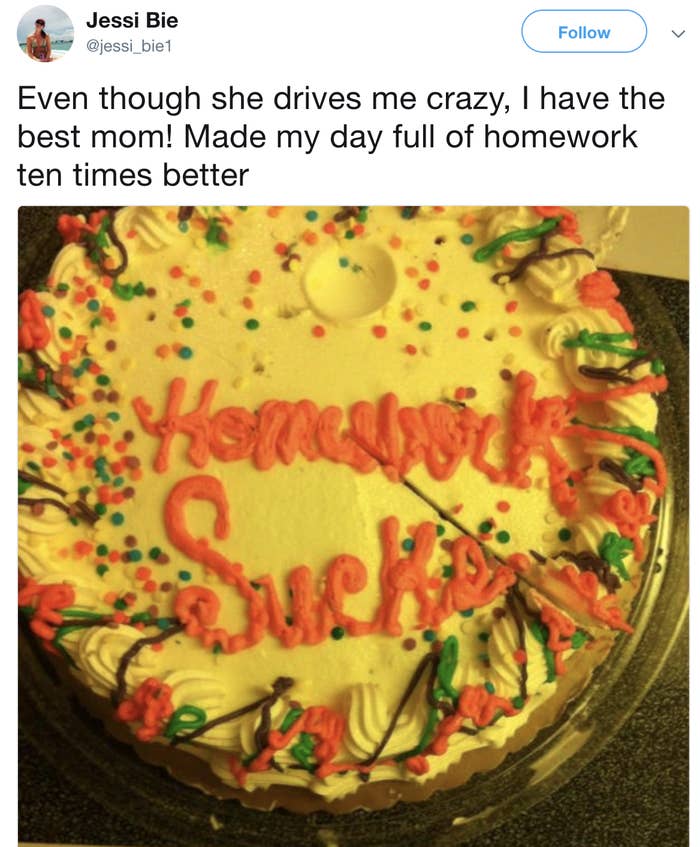 8.
These parents who made their couch feel ~homey~ for their son who just moved back in.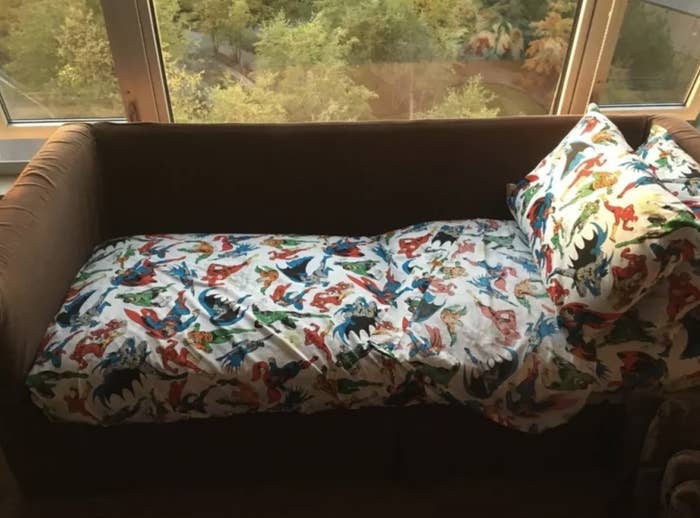 9.
This mom who belted out a classic song in public just to cheer up her kid.
10.
This mom and gma who make sure to never miss a game – no matter what.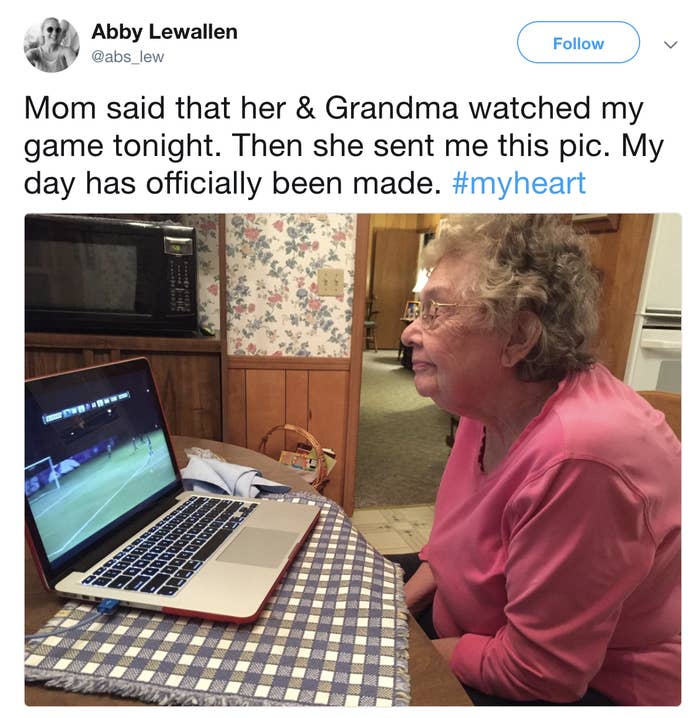 11.
This dad who wanted his son to know he loves him unconditionally.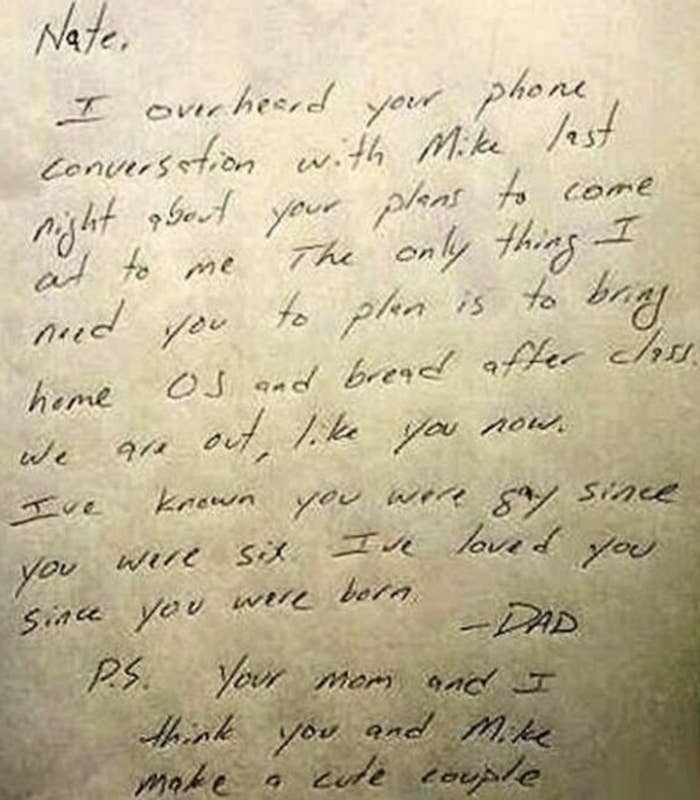 12.
And this dad who has been proud of his son's work at every age.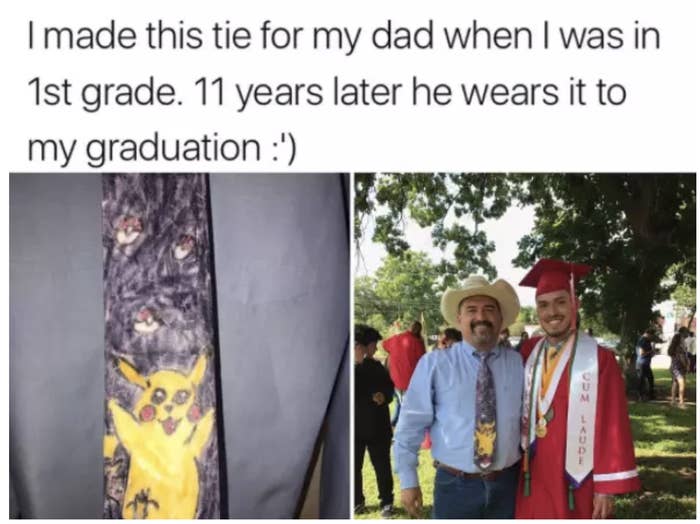 13.
This mom who reminded her kid (and their friends) to always look at the bright side of things.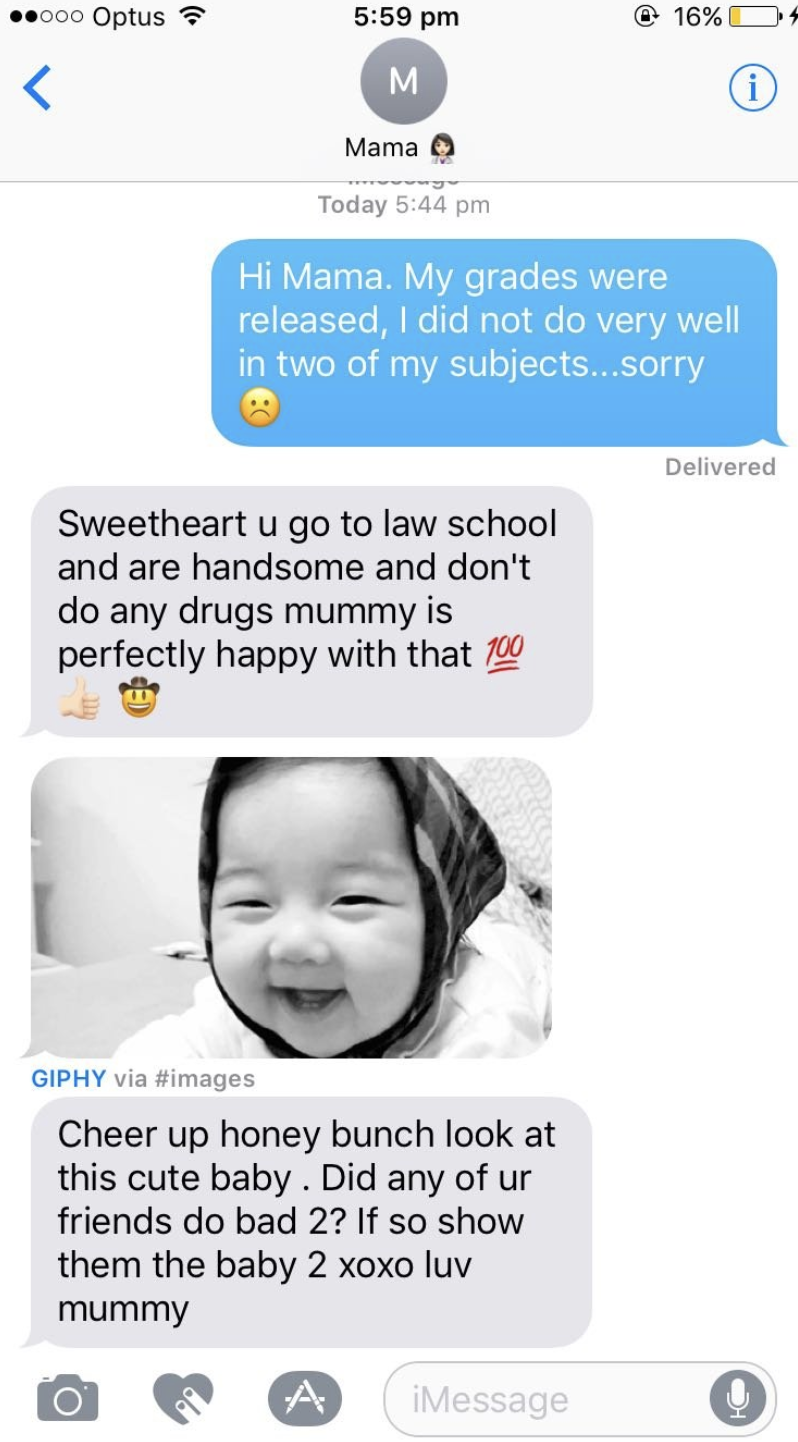 14.
And this mom who wanted her kid to feel special – and know he's the favorite.
15.
This mom who rewarded her kid with tasty beverages for giving her a lift.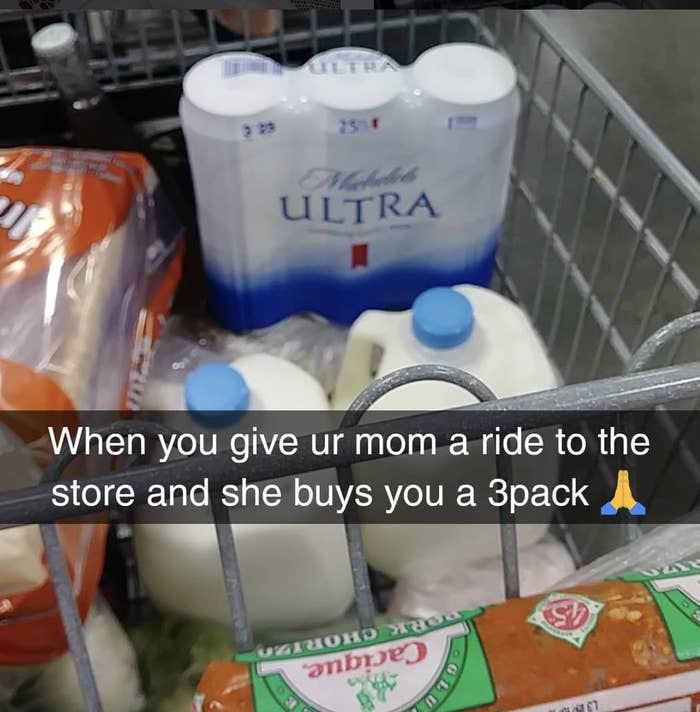 16.
And this mom who put this feel-good note on her daughter's door after she said she was feeling down.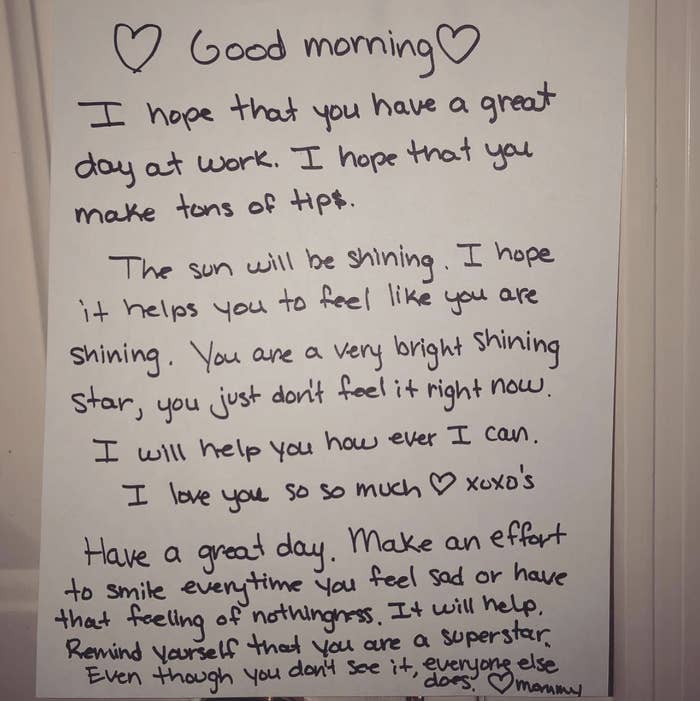 Bonus.
What do you think?
 Is this cute? Is it something you would do?
Or do you think this is totally weird?
I happen to think it's adorable. Here are 19 examples that might help you make up your mind.
This scary hot air balloon
 I think that's what it is, anyway.
Anyway, this is a pretty badass tattoo even if it wasn't drawn by a little kid. But it was so it's extra cool.
This cute little lady
I wonder if that's a portrait of the kid or the mom. Or maybe it just sprang from the little one's imagination!
This fierce lion
He's hanging out under a leaf.
That is one proud artist right there.
This self-portrait


Let's just hope his hands don't actually look like that. That would make life hard.
The next one is super cute…or creepy…help me decide…
This Raggedy-Ann doll looking creature
I like the hearts for eyes, but I'm also terrified of them. Does that make sense? She also has really long feet, which is unnerving.
These inventive characters
This dad has a tattooed drawing for each of his two kids. Let's hope he doesn't have too many more kids, otherwise his whole body's going to be covered.
This superhero team
This dad also got a drawing from each of his kids.
It's Thor, Wolverine, and Groot in case you couldn't tell.
This colorful seahorse
This dad has several tattoos that his son drew over the years. You can see his artistic ability get better and better. It's really cool to see.
These fun guys
This is like the start of a joke. A chicken, a weird skeleton face, and a robot walk into a bar…
The next one is huge!
This joyful scene
Is that a pretty bald lady walking through a field holding an umbrella? You know what? It doesn't matter what it is. It's beautiful.
This one-of-a-kind autograph
This dad got a tattoo of his daughter's name.
I hope her name is Kirsten, but it could be Kilsyen.
These lovely signatures
This mom got all three of her kids' signatures tattooed on her.
Seems like Tod didn't get the memo about name size.
This creature from the deep
I don't know if this kid meant to draw the world's most adorable jellyfish, but that's what they did.
This royal being
"My daughter drew this a couple years ago," this Twitter user wrote. "She called it King Daddy."
The next one will make you "Awww."
This happy gal
Yes, I'm referring to both the tattoo and the adorable little girl who clearly did not think her dad would actually go through with getting her drawing tattooed on his arm.
This permanent anklet
According to the poster, this is supposed to be a cat, but, she wrote, "This is literally an alien." We concur.
This set of cool designs
This guy did it a little differently. He had his kids draw directly onto his skin, then he had those designs tattooed permanently in place!
This colorful scene
That's one large flower!
Or that's two small people!
This total masterpiece