Es frecuente que en el balcón, el garaje y el desván almacenemos cosas que, por un lado, ya no utilizamos y, por otro, nos da pena tirar. Y es una lástima. Smalljoys cree que con imaginación y buenas manos se puede transformar cualquier elemento de este tipo en una auténtica obra de arte. Por eso, preparamos un recorrido por diferentes ideas que te ayudarán a disfrutar de un proceso emocionante.
Un banco romántico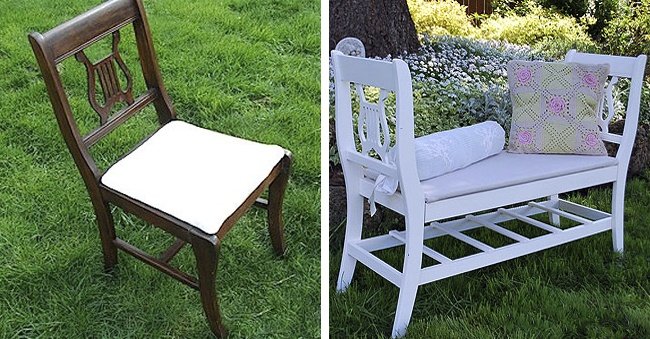 © anoregoncottage
Un asiento para un rinconcito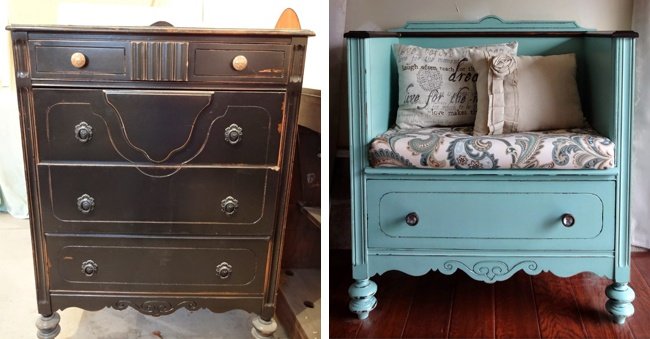 © createinspireme
Un precioso asiento para leer tras transformar una vieja cómoda.
Una cómoda con estilo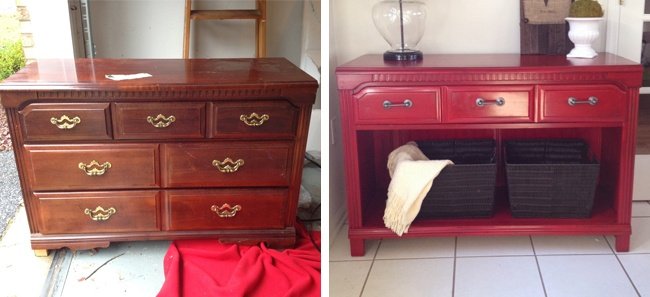 © twoityourself
Un nido para la mascota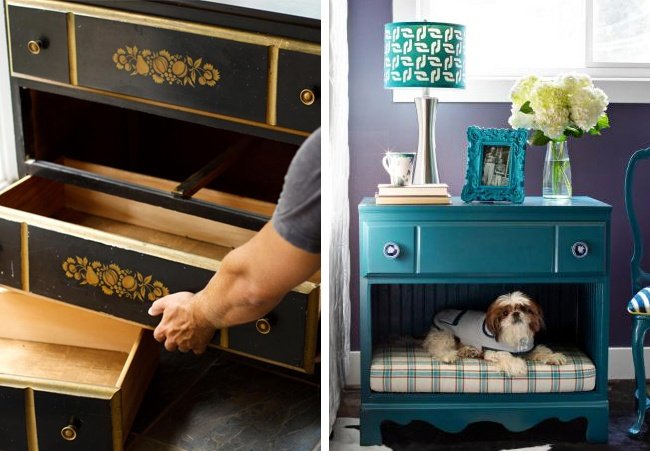 © diynetwork
Nueva vida de tu mesa antigua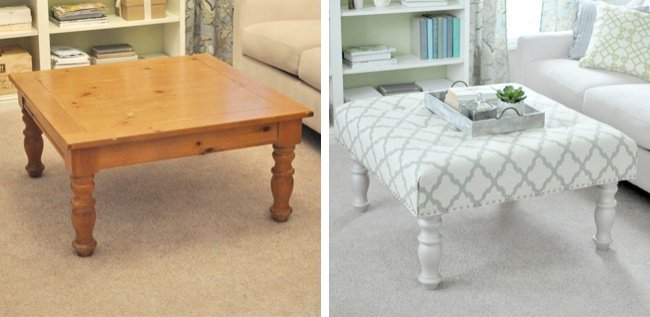 © newlywedmcgees
Estilo contra los imperfectos de antaño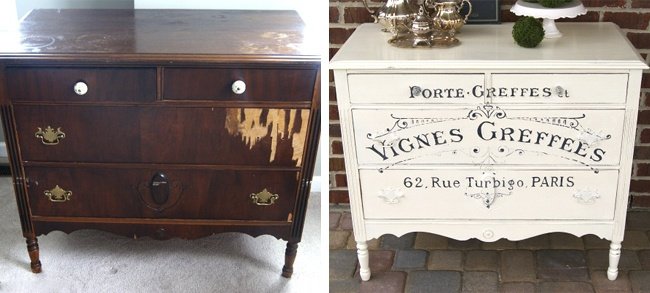 © canarystreetcrafts
Un vestidor renovado
© hometalk
Un espejo perfecto debe ser bello para ser disfrutado con atención.
Todo es posible
© hometalk
Un mueble lleno de imperfectos, antiguo, puede transformarse en una bella cómoda en la cual puedes guardar tus cosas.
Mi aparador favorito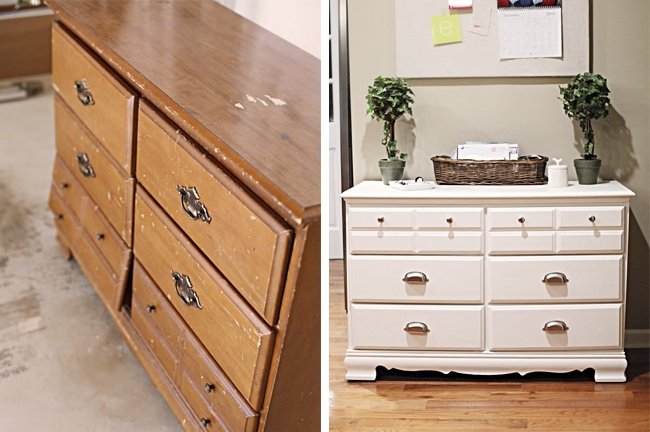 © bowerpowerblog
¿Por qué comprar cuando puedes renovar y diseñar lo que ya tienes? Además, no es tan difícil como parece.
Una mesa elegante

© addicted2decorating
Una preciosa mesa que encantará a tus invitados.
Un armario funcional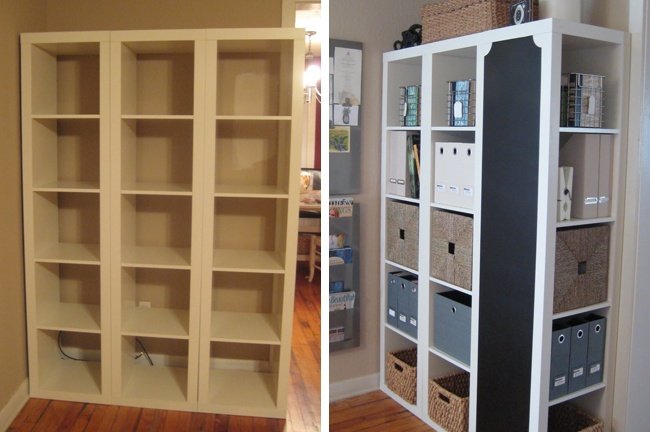 © ironandtwine
La belleza exquisita

© startathomedecor
El encanto de un viejo aparador sigue y sigue, siempre que la transformación esté acompañada de tu imaginación.
Una mesa perfecta

© realitydaydream
Aquí tenemos una mesa simple y un claro ejemplo de cómo convertirla en una verdadera obra de arte.
Tu vitrina favorita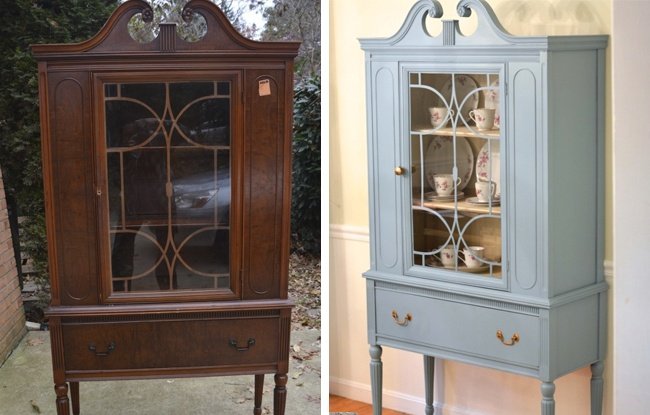 © thriftdiving
Una vitrina transformada de esta manera va a alegrar a tu familia por su comodidad y belleza aún por muchos años.
Tu viejo televisor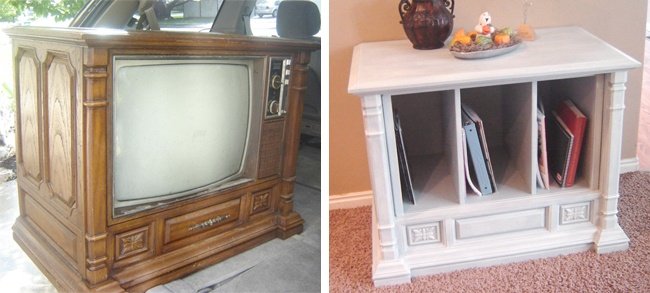 © homehinges
Ya no podrás ver dibujos animados en este obsoleto aparato, pero sí usarlo como elemento de diseño en el interior de una de tus habitaciones
Enjoyed the article? Check out another interesting story below ▼
---

Share this story with your friends and family!
---